Can India Benefit From The Recent Strains In Russia-China Relations?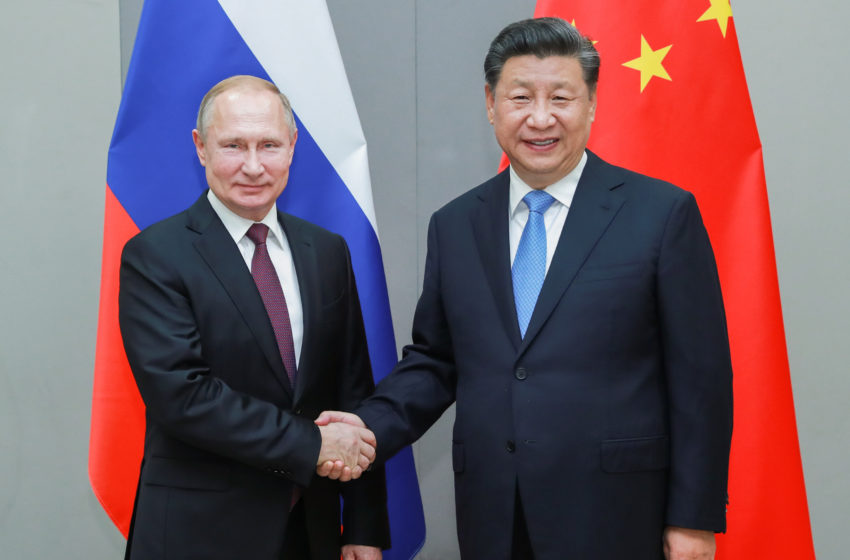 NEW DELHI: Tiff between friends is the question, after it was reported that Russia had postponed the delivery of more batches of the S-400 defence missile system to China. It came in the wake of the Russian authorities accusing an Arctic researcher of treason, alleging he had handed over classified data to China.
India may have quietly applauded the reported strains in their relationship since it has been pushing Russia to shed its reservations about the Indo-Pacific grouping, arguing that it is about a rules-based order, not so much about confronting China. Such thinking apparently is finding favour in some academic circles in Moscow.
"Some Russian academics are questioning whether Moscow's policy of neutrality between Delhi and Beijing is the right one. They argue that increasingly Russia is becoming aware that it is slipping into a 'junior partner' role to China. For this RIC is needed as a 'balance' and for that Russia needs to acknowledge India's concerns to ensure it remains interested and on board," said former foreign secretary Vijay Gokhale at a recent webinar
PS Raghavan, former ambassador to Russia and member of the National Secuity Advisory Board, agreed pointing out that "Both Russia and India share a border with China hence what China does or doesn't do concerns them. Recently, China has upped its arms sales to Tajikistan which concerns both India and Russia greatly as it is near enough to both countries' borders."
But it cannot be denied that the Russia-China relationship has depth. Bilateral trade last year was $110 billion, while India-Russia trade stood at a laughable $7.55 billion. The target or hope is to raise it to $30 billion by 2025.
The two countries share common concerns about the infiltration of terrorist groups into Central Asia, leading to joint patrols. Russia has also stepped up defence cooperation with China after the US pulled out of the Intermediate Range Nuclear Forces Treaty, providing Beijing with an early warning missile launch detection system, against US missiles, and thus creating greater Sino-Russia military integration.
The fly in the ointment is China's ambition to be world No.1, which Russia quietly opposes but can do little about. Moscow wants China's BRI to play second fiddle to its vision of the Eurasian Economic Union and has rebuffed China's declaration of itself as a 'Near Arctic Power.'
There seems little doubt that Moscow has been hedging its bets vis a vis China for some time now. From pushing for closer ties with Vietnam and South Korea it also recently held out an olive branch to Japan with whom it has had long standing territorial disputes. India too has been included here. PM Modi's two-day visit to Russia saw him ink the Act Far East policy along with releasing $1 billion line of credit. Such moves, Gokhale believes need to be followed up on with Delhi making it clear to Moscow that securing the region is in Russia's interest.
"Let's be clear. When Xi is talking about the 'Rejuvenation of the Chinese Nation,' he is not just talking about Hong Kong and Taiwan, he is talking about reclaiming the lost territories of Arunachal Pradesh, South China Sea and the Russian Far East," said Gokhale. Russia will do well to remember that.