Behind China's Hike Of Stake In HDFC Lies A Pattern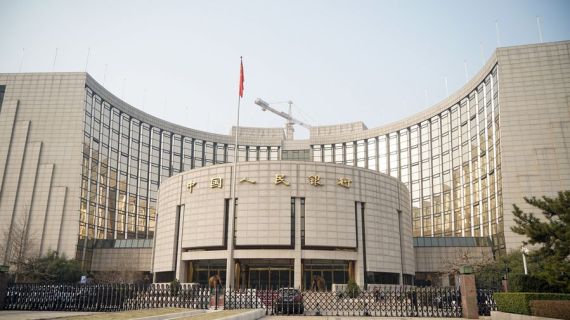 NEW DELHI: In the wake of the Coronavirus, China is unlikely to figure in any popularity contest anywhere in the world. And particularly in the Indian context, China is viewed in almost adversarial terms for a range of reasons, including its huge bilateral trade surplus, the cosy strategic nexus with Pakistan and so on.
Which is why when it became known that the People's Bank of China (the equivalent of India's Reserve Bank) had hiked its stake in HDFC to one per cent, there was consternation, disquiet, and unease. HDFC is among India's best known and a heavyweight in the housing sector.
Some of the business papers quoted unnamed sources in the Finance Ministry as expressing reservations about the Chinese investment. But as economist Rajat Kathuria of the Delhi-based policy think tank ICRIER pointed out: "there's nothing anybody can do about this because it is within the rules, is therefore legal and above board".
In fact, Kathuria said the investment by the People's Bank had begun in January this year. It came out only a few days ago when HDFC disclosed the investment to the stock exchange. People's Bank currently holds 1.75 crore shares in HDFC, which amounts to nearly Rs 3000 crore. Its stake in the bank now goes up to one percent from 0.8 per cent (which it has held since March last year).
Kathuria says the People's Bank is following a smart strategy. "It is buying low-priced assets all over the world and recall HDFC had lost around 25 to 30 per cent of its share value last year amounting to around Rs 30,000 crore. It nevertheless remains a prized asset for a number of reasons."
The long term perspective from China is that the Indian market can only grow post-Coronavirus. The investment in HDFC is not so much a "flight to safety" (which is what investment in gold would be) but a "search for yield". People's Bank is looking at the opportunities on the horizon and since it is flush with funds, it has the flexibility to explore and invest. The Coronavirus may have made domestic investment and manufacturing in China difficult but it can buy financial assets overseas. HDFC fits in with that reasoning.
But it has also underscored widespread suspicions in India about China's investment in e-commerce. Government sources said there were at least 21 Chinese firms involved in Indian e-commerce activity.
These included the Alibaba Group of entrepreneur Jack Ma with an investment of $146 mn in grocery supplier BigBasket. Its subsidiary Ant Financial has invested $200 mn in Zomato, the online food supplier. Tencent Holding has invested $100 mn in Dream 11, a "fancy sport platform". There are others ranging from phone maker Xiaomi to less well known Shunwei Capital that have put money into Indian e-commerce.
The Chinese would have rather their hike in investment in HDFC not have drawn the attention it did. It makes it a target, vulnerable to criticism and one can therefore expect them to keep as low profile as possible. But Chinese investment, especially FDI, is not a bad thing. It brings money, technology and, most important, jobs.
In his insightful research into Chinese investment in India titled Following The Money: China Inc.'s Growing Stake In India-China Relations, journalist Ananth Krishnan argues that "for the first time, Chinese companies are seeking to establish a long term presence in India and their acquisitions in Indian companies give them an enduring stake in the Indian market."
He notes that Chinese investment in India has crossed $26 bn and it includes a significant number of FDI projects. Among the earliest to set up a production facility in India was Sany, the Changsha-based construction company rated the world's sixth largest. It set up a plant in Chakan in Maharashtra a decade ago, investing $86 mn (Rs 600 crore) and now has a 50 per cent market share in truck cranes. Its turnover has crossed $144 million (Rs.1000 crore). Liugong is another construction major from China (world's 10th largest), which has invested $43 mn (Rs 300 crore) in a plant in Pithampur, Madhya Pradesh. The company is using India as a hub to export to this region and Africa.
China Railway Rolling Stock Corporation is building locomotive engines at a plant in Haryana and is supplying coaches to Nagpur and Kolkata metros. Another firm, the China Railway Construction Corporation is bidding to lay 3000 km of highways, a contract worth nearly $6 bn (about Rs 40,000 crore), which if successful, could be the single biggest contract awarded to a Chinese firm. The Xining Group has, in a joint venture with Indian partners, set up an iron-ore pelletisation plant in Karnataka in 2011 at a total cost of over $1 bn (over Rs 8,700 crore) and is now in the second phase where it is building a three million tonne steel plant. Ironically, it was once part of the People's Liberation Army.
Chinese firms are getting into India's highly competitive automobile market with plans to invest millions into building cars including SUVs and electric buses. These are being done through the joint venture route or on their own. TBEA has put up the first China-led industrial park in Gujarat.
Ananth Krishnan acknowledges lack of clarity on Chinese investment in India's tech sector. This is because money is coming in through different routes, from Singapore and Hong Kong to Mauritius. Indian ministries often maintain incomplete records of money coming in through the "automatic route" and through the "government approved" route.
In many ways, China's move resembles what the Japanese did in the 1990s. Japanese companies with cash in hand snapped up properties, factories, hotels and what have you all over the U.S. Japan had huge trade surpluses with the world including and especially the U.S. It occasioned resentment in the latter. Today the U.S.-China trade war mirrors Washington's resentment of Japan of that period.
Post-Coronavirus, every country out there will be looking for investment to boost sagging economies, India included. They won't have to look far: China is sitting on piles of cash and wants to invest. India can take it with all its advantages and disadvantages or look for some other formula.