Battleground Central Asia: Can India Rise To The Challenge?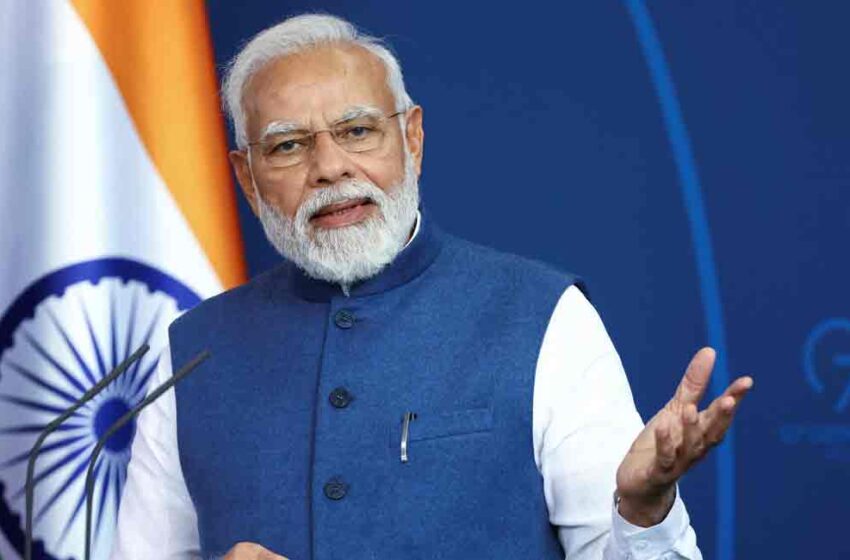 SAMARKAND: Welcome to Central Asia, the biggest geopolitical battlefield in India's neighbourhood. This is where India's mettle will be tested against a China that has made aggressive inroads into the region. The big question: does India have the stomach to take on China here?
Prime Minister Modi's presence at the heads of state summit of the Shanghai Cooperation Organisation (SCO) in Samarkand, Uzbekistan, on Thursday suggests the stomach is there. But limited capacity and laggard delivery are handicaps that need to be urgently addressed.

Once a Russian preserve, China is now driving the agenda in Central Asia, seeking to dominate and control access to vast troves of strategic minerals including uranium in Kazakhstan, oil and gas in Uzbekistan and Turkmenistan, gold in Kyrgyzstan and hydro power in Tajikistan.
True to form, China has been practical, ruthless and with an eye on the future, invested heavily in the region, overtaking Russia in trade and extracting energy from no less than three states. Highways and railway lines it is building are providing a direct link to Europe, bypassing Russia.
So those who presume to have read the Ukraine tea leaves correctly (that Russia and China are allies), need to redo some of their sums. China is determined to displace Russia in Central Asia, a goal it may be well on the way to achieving. What with the Ukraine war and its own internal issues, Russia maybe weakened beyond repair over the coming decade. If that happens the implications for India are serious.
"A China-dominated Central Asia will take over the transit routes for oil and gas, and helped by Pakistan at one end and a dysfunctional Afghanistan in the middle, will shut India out of the region, reducing it to a marginal player, cut off from the very continent we live in," warned a senior Indian diplomat. "If India is to ensure this does not happen, it needs to get more serious about Central Asia."
To be fair, since 2012 India's attitude to the region has been changing. That year the Connect Central Asia Policy was unveiled based on 4Cs: Commerce, Connectivity, Consular and Community. In Nov. 2014, NSA Ajit Doval hosted his counterparts from the five Central Asian states, Russia and Iran. There was also a meeting of foreign ministers. In 2015, Modi visited the five Central Asian states and this year held a virtual summit with the 5 Central Asian leaders.
Next month India will host an anti-terror drill with SCO states (including China, Pakistan) in Manesar. India is also chairing the Regional Anti-Terror Structure this year and more drills will follow. In December, Doval will again host the national security advisers at a summit in Delhi. Ties with each country in the region are being ramped up independent of the SCO.
"The region welcomes an Indian presence but there is an image problem," argued a diplomat with long experience of Central Asia. "India is seen as talking more, doing less. Fortunately for us, Pakistan is viewed with suspicion. China is not liked but they come with 'gifts', this is the real world."
Add to that the Turks who are getting fairly active and although India tends to be dismissive, they are getting what they want. Iran is another player, low profile but very focused on ensuring its interests are protected. That includes the north south transport corridor with the India developed Chabahar port now operational.
An important point to note is that the U.S. and its allies are nowhere in the region since leaving Afghanistan last year. There was a prolonged presence beginning in 2001 and lasting until 2014, and although there was some talk last year of the U.S. seeking a presence in Central Asia, it's unlikely Russia will allow that to happen.
The region is witnessing a churn. Kazakhstan was swept by political unrest and violence following demonstrations against the government's decision to hike fuel prices, ironic in an oil-rich country. In July there was violence in Uzbekistan's autonomous Karakalpakstan following government attempts to reduce its autonomy. More than 20 people died and over 200 were injured in the violence that followed.
India lacks a land border with Central Asia (all the more reason, it is argued in some circles, to renew the claim to PoK and not settle on the LoC as the border), which is why the need to ramp up cooperation with those states and play an active role in the SCO.