As Party Congress Looms, Xi Jinping Stacks The Deck For A Third Term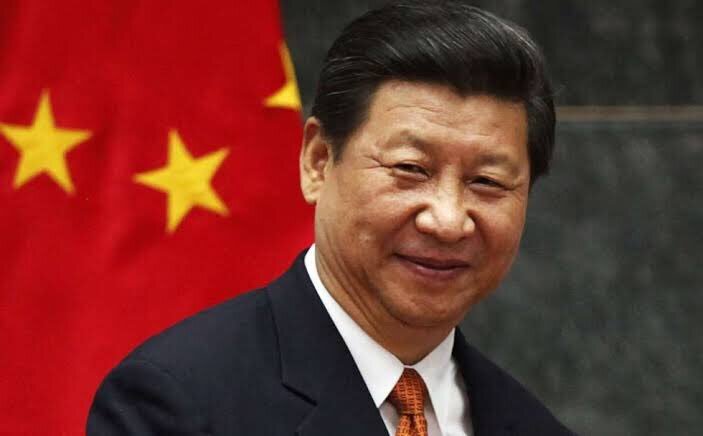 There's a sense of inevitability as China clears the decks for the week-long 20th party congress beginning Oct. 15 in Beijing.  Despite rumours that set off worldwide speculation about a coup, Xi Jinping will in all likelihood get his unprecedented third term and ensure the elevation of key favourites.  He is now referred to as "lingxiu" – a reverential term reserved until now only for Chairman Mao. The title was bestowed upon Xi at the 19th party congress where the Politburo had in a statement said: "General Secretary Xi Jinping is the party's well-deserved lingxiu, supported by the whole party and loved and esteemed by the people."
 He has made sure of his power by tightening control over institutions and reshuffling key military and civilian figures.  His crackdown on dissent, apparent since last year when the Party set up the high-level coordinating group called "Safe China Construction Coordinating Small Group", is now extending to the internet.
So policy continuity is largely assured with tweaks here and there, such as is expected in the "zero covid" policy that has played  havoc with the economy.
For those in India reading the tea leaves in the hope of some movement on core concerns with China including and of course the border, little comfort is likely.  As China-watcher Jayadeva Ranade argues,  "Beijing isn't shying away from underscoring the tensions with India by elevating soldiers from PLA-WTC (People's Liberation Army-Western Theatre Command) as delegates to the 20th Party Congress." So far thirty members from the WTC have been selected, nine of whom are drawn from the Red Army Division (officially the 6th Division) which has a long history of deployment in areas bordering Ladakh and took part in the 1962 war.
Given that the clashes two years ago and the standoff since then is emotive for both sides, Xi's decision to honour PLA personnel of those operations suggests, at least publicly, that the hard line towards India will continue.  Of course, once he's firmly in the saddle there's nothing to stop him from changing course, do remember with India due to host the SCO summit next September in its capacity as president, Xi will be among the invitees.
To the world roiled by China's lockdowns in pursuit of its "zero covid" policy, could the "third-term" Xi signal a change of track?  The economy is not doing well with even business hubs like Shanghai subject to draconian Covid restrictions that have stifled enterprise.  Add to that Xi's earlier crackdown on tech giants like Ali Baba followed by ideological muscle flexing that have seriously crippled market dynamism.  Warnings of lower growth (2.8% says the World Bank) that could result in unrest in the streets remains the ultimate nightmare for the Communist Party.  One waits to see whether "third term" Xi will make necessary amends.
Xi will have to contend with Taiwan. The visit by US House Speaker Nancy Pelosi to Taiwan in August this year has touched a nerve with talks between the US and China having broken down since then and tensions around the Straits remaining dangerously high.
He will also have to navigate his relationship with President Putin on Ukraine. While China's imports from Russia rose by 60% in August this year to $11.2 billion, Xi is worried about alienating the EU and probable sanctions that could be imposed upon China if it is seen to be helping Russia. Xi's concerns were brought up by President Putin when the two leaders met at the SCO summit. Such a dialogue suggests that Xi may be inclined to calibrate his support to Moscow if the Ukraine war drags on and if Russia was indeed to lose more territory.
The Congress is expected to lay down Xi's vision for himself, the party and China's domestic and foreign policy goals going forward. Current indicators suggest he is not likely to go out of his way to accommodate the West on global goals such as climate change.  So the rift with Washington could widen leading to potentially dangerous outcomes in the near future.