As China 'Inches' In, India Cannot Afford To Yield Ground In Ladakh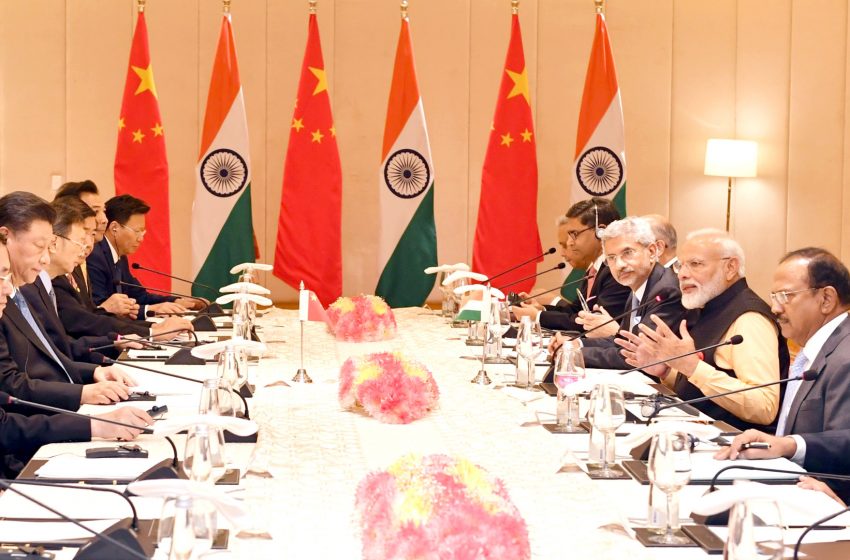 NEW DELHI: China's deliberate initiation of a face-off in the Galwan Valley must be seen in the context of its "incremental nibbling" of Ladakhi territory since the 1980s. Noted Tibet scholar and China watcher Phunchok Stobdan traces the current tensions back to 1984 when China encroached into Nagtsang, followed by Nakung in 1991, Lungma-Serding in 1992 and all of the 45 square km of pasturelands in Skakjung by 2008. These areas fall between Dumchele and Demchok in eastern Ladakh.
None of these losses is acknowledged by the army or the Centre since that would entail having to get them back. Recall Jawaharlal Nehru's assertion on Indian territory taken by the Chinese, assertions that he was never able to fulfil. The current leadership will not blunder in that direction and will simply deny any loss of territory.
Nevertheless, the report by former foreign secretary Shyam Saran in August 2013 is on record. It noted that India had lost 640 sq km of territory due to "area denial" as a consequence of patrolling by the PLA.
In January 2010, The Times of India quoted from a meeting in Leh attended by government officials, senior army officers and the Union Home Ministry. The meeting commented on the absence of a proper map of Ladakh with different agencies showing different maps. It concluded with this remark: "It is clear and be accepted that we are withdrawing from the LAC and our area has shrunk over a period of time".
In September 2009, the Hindustan Times quoted from a report by a J&K government official which said that China "is taking land in inches and not in yards". The official in question was Tsering Norboo, sub-divisional magistrate, who was deputed by his government to probe Chinese incursions in Ladakh. He wrote: "They (Chinese) have threatened the nomadic people who have been using Dokbug area for grazing since decades … to snatch our land in inches".
The army, while downplaying the report, did acknowledge some Chinese construction activity across the Karakarom Pass but insisted it was "well inside Chinese territory". Conclusion: India lost out.
What of the current situation? Many suspect the Chinese are hoping to benefit from what they may see as "a political vacuum" in Ladakh since its conversion into a Union Territory last year. Ladakh lacks a chief minister, legislature and all the other trappings of civil administration. There's also the fact that since Kashmir is already in the United Nations, China may broaden it to question the status of Ladakh as a part of India. China scholars disagree. They say India has already explained in the UN that making J&K a Union Territory does not in any way alter its external borders. Therefore, it's an internal matter for India.
As for the lost territory, it's clear India cannot get it back. Which explains the current determination not to yield any further ground to the Chinese. Senior army officers who have served in the area say the Chinese are pushing towards the 1960 claim line (currently they are well behind), which will enable them to keep an eye on the 255-km-long Darbuk-Shyok-Daulat Beg Oldie road which ends at Pangong Tso. If that happens it will enable them to threaten India's position in DBO and, perhaps, even Siachen. So it's never too late to stand your ground!