After Galwan Backlash, China Beats Peace Drum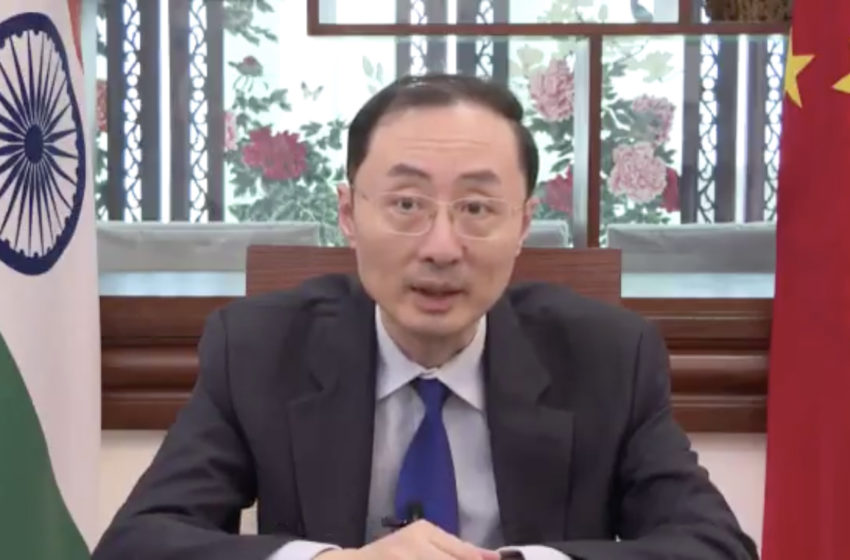 NEW DELHI: Rattled by its Galwan misadventure and India's payback, China seems to be discovering the virtues of peace, at least for the cameras. On Friday, Chinese ambassador to India Sun Weidong, in a videographed message, proffered pastoral nuggets of diplomatic wisdom—trust and cooperation between the two countries, the need to move forward and to build on what has been achieved over the last 70 years. That's fine but misses the point that the unprecedented violence in Ladakh flows from China's pattern of behaviour over many decades. Let's try and break down some of the points he made.
1 – "Suspicion and friction is the wrong path. We need mutual respect, treat each other as equals, be open and inclusive."

The ambassador is clearly putting the onus on India for the "suspicion and friction". It suits his narrative to overlook China's behaviour pattern over so many years, encouraging and arming Pakistan, undermining India in its neighbourhood, backed up by shows of force on the Line of Actual Control. Add to that, with a $13 trillion plus GDP, China does not see India as an equal. As for open and inclusive, China, run by the authoritarian communist party, is neither.
2 – "India needs to pursue win-win cooperation and not zero sum game. So called decoupling of economic and trade ties will only harm others without benefit and eventually hurt oneself."
With a trade deficit running into more than $50 billion over many years, the only one winning has been China. The reference to decoupling is clearly about India's ban on Chinese apps; India is also working on a slew of other measures to cut down on imports from China, even in the telecom sector that could see the exclusion of companies like Huawei from the world's biggest internet users market. There's nothing like the pocketbook being squeezed for the mandarin to cry foul!
3- "China and India need peace rather than confrontation. Cooperation benefits both while confrontation serves neither. Escalation from differences to disputes should be avoided." 
At the risk of being undiplomatic, this sounds asinine. Peace is always preferable to confrontation but why then did China's military attack unarmed Indian Army personnel? This is where the risk of escalation lies. China may have miscalculated, believing its $13 billion GDP and multi-billion dollar defence budget was sufficient insurance but it got a bloody nose in the bargain.
The Global Times had a slightly different take on current bilateral tensions. In an edit page commentary, Zhang Jiadong, professor at the Center for American Studies, Fudan University, warned that the two countries are facing three major challenges:
They have significantly increased their national strength and are "increasingly engaged in areas of overlapping or even competing interest"
Changes in the world landscape are seeing the two countries transforming into regional even global leadership roles, with China looming large over East Asia and India over South Asia
Rising national strength is also evident in the growing sense of national honour with decision makers in both countries under pressure from domestic public opinion
Prof. Zhang warns that India and China must take "active precautionary steps" to prevent conflicts and given the Galwan Valley clash, they must "sit down and plan how to settle these disputes peacefully". He writes that going forward, they must incorporate three critical elements in their dialogue framework:
Given their mutual interdependence, they need to work on the core of their relationship (not sure what this means)
China should clarify its concerns about India-U.S. relations while India should clarify its concerns about China-Pak relations and both deserve to have their concerns adequately addressed
They should establish new rules of interaction in various fields extending beyond border controls to maritime encounters as well as their increasingly frequent strategic and tactical interactions.
The professor seems to project a more nuanced understanding of the current state of play but this is his opinion which may not count with the powers that be. Or are the mandarins in Beijing using Prof. Zhang to test the waters? If so, to what purpose? The damage has been done.