Guide To Life In Contemporary China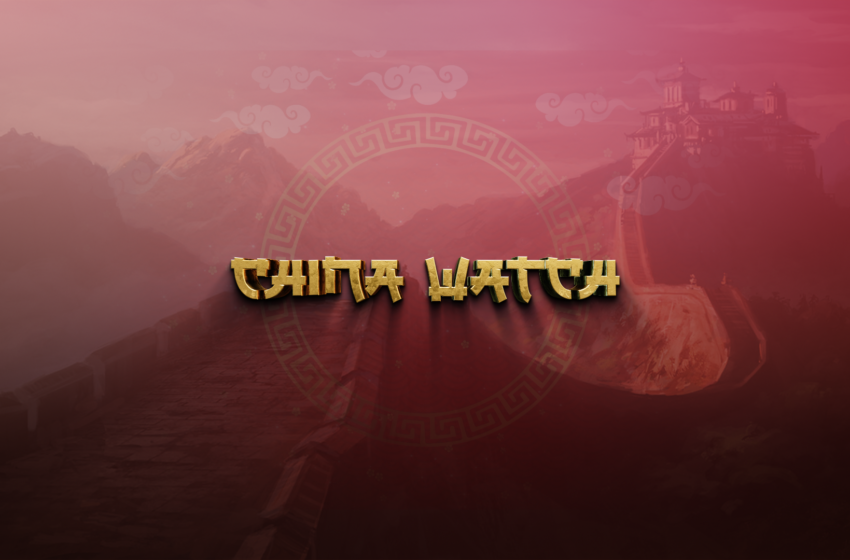 China's Revolutionaries
China was thought to have left its Leftist past behind. But things are changing. In an age of rising unemployment, peer and academic pressure, increased surveillance and censorship, some students are turning to their country's Leftist past. And this is being expressed primarily through songs. Chinese music streaming site NetEase Cloud Music is becoming the home for Leftists all over the country. Songs are uploaded on this site after being approved by moderators and then the comments will roll in. There are an estimated 200,000 musicians on the site. A particular favourite is the song, "White Army, Black Baron" which was the Red Army combat anthem once sung at a Leningrad rally in 1923.

The names and the playlists make it quite clear who these people are. Colleagues address each other as "Comrade" and others sport Russian names with one user calling himself Mikhail Kalinin after the Bolshevik-revolutionary-turned-politician. It is not just the songs, the philosophy of Marx and Hegel are discussed on the site. But most specifically are the created playlists which identify what resonates with Chinese students. One playlist is called the Sino-Vietnam War while another not so subtly is titled: "Communism! Dialectical Materialism and the Restless Youth."
Source: radiichina.com
More Children
Believe it or not but China is relaxing its strict two-child policy. But it is not everywhere. The National Health Commission has recently stated that couples in the northeastern provinces of China, which include Heilongjiang, Jilin, and Liaoning, can and should have more than two children. The reason is simple – low fertility rate.
Statistics show that the north-eastern region has some of the lowest fertility rates in the country. In 2019, the three provinces reported birth rates ranging from 5.7 to 6.5 newborns per 1,000 people — well below the national figure of 10.48. The region's abysmal fertility rates are partly due to slow economic development with the result that there is an ageing population who have fewer young children to take care of them. This is made more difficult by the fact that due to the economy, more young people are migrating to bigger cities.
Zhu Qin, a population development expert at Fudan University in Shanghai believes this discouraging trend is unlikely to change. Pointing to low fertility rates in Japan and South Korea, he says they too have tried to encourage couples to have more children will little result.
Source: sixthtone.com
Social Rappers
Rappers are often thought of in the American context with street wear, gold chains and a propensity to mouth off obscenities. But in China the situation seems to be different. While some do follow the American stereotype, there is a group of new rappers bursting on the scene determined to talk about depression, ageing, school bullying. These characteristics were visible recently in Rap For Youth on Bilibili, a Chinese YouTube-like video sharing website popular among young people in China. With over 370 million views, Bilibili has got Chinese youth thinking about the social responsibility that rappers have.
Most noticeable is the rise of female rappers in China addressing women's issues. Yu Zhen is one of them. Yu's song She describes the story of a female doctor, a female student and a female lawyer where she listens to their troubles, anxiety and worries as a friend and then encourages them to pursue their dreams.
Source: Global Times
Toy Doctor
Toys are supposed to be child's play, right? Wrong. A 74-year-old "toy doctor" in Shanghai is home to many adults desperate to fix their "first friends". Zhu Boming who is the "toy doctor", explains that while these adults do not play with these toys, they like to have them around because it reminds them of warm childhood memories. As a result, when these "first friends" get worn, scraggly or break, they come to him. Zhu is a meticulous worker. Once a toy is received, he will set up its "medical record", including its name, gender, birthday, treatment plan and ownership story. The oldest one that he has worked on is 55 years old.
"Every friend comes with a soul and is irreplaceable to their owners. Behind them, there is always a precious link to the past, no matter whether it is happy or sad," Zhu says.
Giving new life to these stuffed friends means a lot to their owners. Liu Juan in Beijing is a prime example. Her doll has seen a lot in the 30 years it has been by her side. It was a gift from her father when she was 4. Her father passed away when she was 28 years old.
Source: chinadaily.com
Doctor Knocks Herself Out
A gynaecologist was so worried about the effects of a recent drug that has spawned recent cases of date rape that she knocked herself out on in a video posted on the social media platform Weibo to illustrate its harmful effects. The video has since been deleted.
The much talked about incident took place when the gynaecologist, who goes by her surname Chen, told her more than 2 million followers on Weibo about the harmful effects of sevoflurane which she claimed has been used in various criminal activities, including rape. Sevoflurane is used as an anaesthetic in China. She proceeded to demonstrate how this drug can render a person unconscious within a minute after Jiangning Popo, a social media-savvy police officer with over 5.6 million followers, claimed no chemical substance could knock someone out within the time Chen suggested. He had slammed her for being "unprofessional."
In a later post Chen said. "I want to clarify that experimenting with the drug on myself is wrong and very dangerous. Do not try this at home… My intention is to inform the public and make our community and women safer."
Source: sixthtone.com
Opera In Mansions
Traditional opera was thought to have fallen out with China's Generation X but courtyards in mansions are coming to the rescue. Lovers of the traditional Kunqu opera, 'The Peony Pavilion,' a century-old mansion in the southwestern Chinese city of Kunming has emerged as a go-to place to enjoy the classical romance. This romantic getaway has ensured that Chinese college students are coming with their friends or even partners to enjoy the opera.
Zheng Siqi, a sophomore at Yunnan University, believes that such a setting has better enabled today's generation to relate to the way opera was meant to be performed. "It used to be a tradition for Chinese families to invite performers to put on operas in their courtyards during family celebrations. Watching the same opera, the way our ancestors did centuries ago invoked a deep sense of national identity."
Thanks to these innovative settings, innovative styles of opera are coming into vogue. One of them is Kunqu, a Chinese opera which goes back hundreds of years. Listed by UNESCO as an intangible cultural heritage the opera combines instrumental music, vocal performance, mime and dance.
Source: Xinhua
Last Survivor
History can be cruel, and no one knows this better than 96-year-old Zhang Renchang. Zhang who now lives with her daughter in Basuo Town, Dongfang City is the last surviving labourer from the Japanese army invasion of Hainan Province. She was a witness when the Japanese army invaded the Hainan Island in 1939 during the second Sino-Japanese War (1937-45) In China, the war is known as the Chinese People's War of Resistance Against Japanese Aggression.
Recalling her story, Zhang said, "The Japanese army arrived in Hainan when I was 14." She adds that she was lucky as being an adolescent she didn't have the strength and was thus spared hard labour and assigned menial chores that didn't require much physical exertion. But in that time, she saw mass tortures and beatings.
"The Japanese (army) killed labourers who didn't do their jobs right. Some died of disease, and others died of starvation. The bones piled up high,"
The War of Resistance is a particularly emotional moment for the Chinese because of the tremendous losses that China suffered. The China Daily says. "The Japanese aggression caused 35 million deaths and casualties of Chinese people and US$600 billion of economic losses in China."
Japan has since apologised with former prime minister Shinzo Abe expressing Japan's "repentance", "deep remorse" and "heartfelt apology" for its actions during the war. But Japanese commentators claim that China has never truly forgiven them making it that much harder to "move on."
Source: CGTN