A Guide To Contemporary China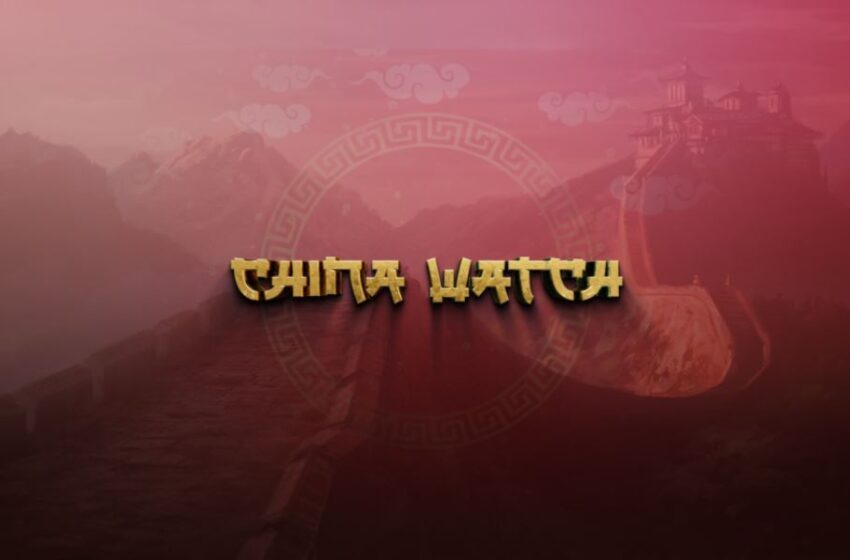 E-Commerce To Tackle Medical Muddle
China is one of the most over-medicated countries in the world and no, this is not due to pill popping by patients. Market reforms of the 1980s caused China's medical system to become partially deregulated, with the result that medical costs spiralled upward. This was because hospitals were freed to experiment with new revenue sources, the main ones of which are hospitalisation costs, doctors' fees and most often prescription drugs. Complaints have risen both online and offline about doctors prescribing drugs to patients that they don't need.

Severe crackdowns have improved the situation somewhat in recent years, but doctors around the country continue to prescribe unnecessary or off-label drugs. This isn't a victimless crime: In addition to underlying dangers like antiobiotic resistance, patients pay the price for all these unneeded prescriptions. In a recent case, a 50-year-old cancer patient died deep in debt after his doctor prescribed him drugs that were not clinically proven, sparking a social media firestorm.
Some believe the solution to this problem lies in the internet. This month the State Council — China's Cabinet — took another step toward greenlighting the sale of prescription drugs online. This would lead to the rise of e-commerce health platforms providing drugs at market prices, thus breaking the stranglehold of doctors and public hospitals. There are problems however – first how does one ascertain the quality of the drugs and two how do e-commerce platforms access drugs. Currently, doctors provide medicines that can only be procured at in-house pharmacies. There is currently no incentive or law for doctors and hospitals to give their e-prescriptions and drugs to e-commerce health portals.
Source: sixthtone.com
Record Space Missions This Year
This could be one of the busiest years for China spacewise. Orbital launches are likely to exceed 40, more than any other year in the country's history. One project – in particular – is drawing much attention – building the Tiangong space station. A core module, Tianhe has already been launched, and two experimental modules, Wentian and Mengtian are in the works. The assembly of the space station is expected to be completed by the end of next year.
Also, the Shenzhou-12 mission is undergoing final assembly and testing at the Jiuquan Satellite Launch Center in Inner Mongolia. It is designed to take astronauts into space to help assemble the Tiangong space station. Once operational, Tiangong will be one of only two space stations in orbit, the other being the International Space Station (ISS). But as the ISS will be retired in a decade, Tiangong could be the only space station available for scientists and researchers on Earth.
Source: CGTN
Scaling Up Pudong
Shanghai's show piece enclave of Pudong is being scaled up. It is expected to be a major hub of technology and innovation with an advanced manufacturing cluster featuring six "major hardcore industries". A chip-making industrial chain is coming up which is envisaged to generate more than $53 billion in output by 2025. Pharmaceutical drugs and a civil aviation hub are also expected to come up soon. Pudong will also play host to an industrial cluster of electric vehicles, add to that smart manufacturing and "information service" providers.
Plans call for 8000 high tech companies to be based in Pudong by 2025. The authorities are hopeful of major breakthroughs in fundamental research, core technologies and product innovation. The expectation is of a highly flexible, adaptive and innovative ecosystem which will inspire entrepreneurs to set up base in Pudong. The free trade zone here will be given more leeway to ensure these ambitions are realised.
Source: China Daily
China's Population To Decrease For The First Time In 50 Years
There are a few countries in the world where the population census is a secret. China is one of them. The National Bureau of Statistics has delayed announcing the results of the census. In the normal course, it would have come out early in April. All that the bureaucrats say is that more preparatory work is needed and that the population grew last year. But since the census is a decennial exercise, it's not clear from when the population grew.
But all reports suggest that the country's population is in decline. The latest census is expected to show a dip below 1.4 billion. The birth rate has decreased, with 32,000 fewer births than last year, with Beijing registering a ten-year low. Minister of Civil Affairs, Li Jiheng, recently published an article which went viral highlighting that the total fertility rate had fallen below the government's "warning line." The National Bureau of Statistics also published data in January 2020, showing that the country's birth rate fell to 10.48% in 2019, its lowest point since 2000.
So far few measures have worked. In December 2020, there was even talk of introducing a new "three child policy", but the "one-child generation" seems luke warm about having kids.
Source: https://radiichina.com/
China Bans Binge-Eating, Penalises Diners For Leftovers
In its ongoing effort to promote "good" and "healthy" values among its citizens, China officially adopted a law against food waste which bans binge-eating videos and excessive leftover food in restaurants. Officials say this will lead to a more "resource-conserving and environmentally-friendly society."
The 32-clause law which was officially approved by the Standing Committee of the National People's Congress (NPC) on Thursday, bans food vloggers from making and distributing binge-eating videos online, threatening fines of up to 100,000 yuan ($15,451). Some vloggers currently perform on short-video platforms pretending to be competitive eaters, but in reality they usually leave a lot of food uneaten and often vomit what they have consumed. As for leftovers, the law now allows restaurants to charge diners an extra fee if they leave excessive amounts of food uneaten, while food providers that induce or mislead consumers into making excessive orders face fines of up to 10,000 yuan.
Source: Global Times