A Guide To Contemporary China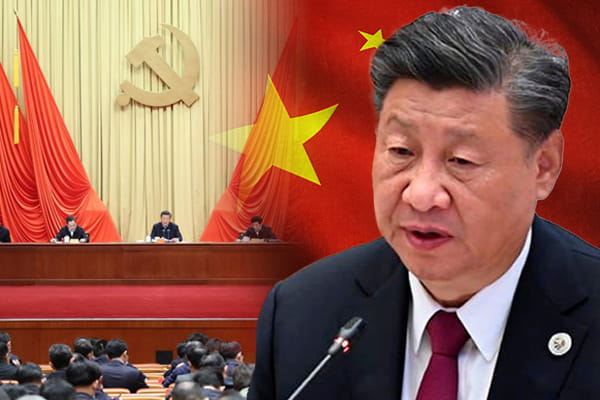 China to release its version of 'Top Gun' In May
China is all set to release its version of Top Gun. Starring Chinese actors Wang Yibo and Hu Jun, the new military movie Born to Fly is set to be released in the May Day holidays. The film focuses on the modernization of the People's Liberation Army (PLA) Air Force, said the movie's Sina Weibo account. The movie looks back at decades of progress the PLA has made in terms of weapons and equipment, and it also follows the lives of test pilots of the PLA Air Force. The storyline is simple. Under the lead of Captain Zhang Ting, a group of test pilots are finally able to participate in testing the most advanced and latest stealth fighters before the public gets a chance to take a close look. Yet they are constantly challenged by their own limits. China's Aviation Industry Corporation and the PLA Air Force have participated in the movie by lending various cutting-edge stealth fighters. Different models such as the J-20, J-16 and J-10C fighter jets will be on the big screens for moviegoers.

Source: Global Times
Chinese Characters Meaning 'Harmony' Voted Word Of 2023
The Trilateral Cooperation Secretariat (TCS) announced Monday that the Chinese characters "Hehe," meaning harmony, were selected as the China-Japan-South Korea Word of the Year 2023, beating 11 other words to represent the spirit of the three countries. "The reason why people picked the word "Hehe" is because people hope the trilateral cooperation among the three countries will contribute to common prosperity and harmony in East Asia," TCS Deputy Secretary-General Sakata Natsuko said at the announcing ceremony. The China-Japan-South Korea Word of the Year 2023 campaign, the first of its kind launched by the TCS, aims to promote a shared culture that leads to shaping mutual perceptions among the three countries. The campaign that ran from Dec. 1 to Dec. 31, 2022 received about 1,000 votes from the general public of the three countries. After the first round of voting, experts from the three countries reviewed the result and listed 12 candidates. The word "Hehe" edged over the other words in the second round of voting, with "Xiangsheng" which means developing together and "Gonggan" meaning empathy in second and third place, respectively.
Source: People's Daily
Chinese Schools Put 'Nature Education' Into The Curriculum
In recent years, China has seen an explosive development in nature education, which is nourished by the country's abundant natural resources such as nature reserves, forest parks, wetland parks, and geological parks. Through various outdoor activities, such as identifying plants and exploring forests, nature education aims to teach participants, mostly urban residents, how to appreciate, respect, and live in harmony with nature. As a result, scientists and geologists are now in high demand among residents but also in schools where "nature education" has been integrated into the curriculum. At Yangguang Primary School in Hefei, a plot of land, about 30 square meters in size, has been reserved for vegetable plantations, which could help to satisfy student interest in nature classes. "The concept of living in harmony with nature should be established at an early age," headmaster Wang Ling said.
Source: Xinhua
Gen Z's Dream Job Is To Be A Librarian
In China, the job of a civil servant has always been synonymous with security and stability. However, this mentality has recently been changing, especially in the face of China's stagnant job market and excessive 996 work culture. Many Chinese youth have started to seek out slow-paced and low-pressure jobs, which gave rise to 2021's viral security guard trend. For those who aren't fans of uniforms, being a librarian is the new dream job. In fact, the librarian's position at city and university libraries has become more sought-after and competitive than ever before. A reason for this is that public sector jobs come with desirable social and retirement benefits. A simple search for posts tagged 'librarian' on Xiaohongshu, China's top lifestyle platform, presents over 688,000 entries about the life in the shoes of a librarian as well as tutorials on how to apply for the role. But it's not easy. Passing a government exam is the first step to applying for the position. National and provincial libraries even require candidates to have a master's degree in certain subjects such as library science, Chinese language and literature, and archival science.
Source: Radii China
Beijing Restaurant Wins Acclaim For Hiring Deaf Waiters
Mina's Restaurant in the Songzhuang suburb of Beijing is distinctive not only for its impressively quiet atmosphere and frequently seen artists but for its waiters – most of whom are deaf. Since 2008 when it first opened, Mina's has provided jobs for more than 60 hearing-impaired people. The owners Mi Na and Su Qing say their introduction to the hearing-impaired world came after the experience of Su's eldest brother, who became deaf as a result of drug misuse when he was young. Su, however, remained on good terms with his brother and even learned sign language by himself which enabled him to understand deaf people. Mi said on opening the restaurant it was Si (Su's brother) who proposed the idea of hiring "deaf waiters." Not only that, Mi says that cultural activities tailor-made for deaf people are held here.
Source: China Daily
Fans Blasted For Calling Wealthy Influencer 'Master'
A Beijing-based teen who has millions of fans found himself in trouble after some of his fans idolised him to the point of calling him their "master." The teen, surnamed Yu, became popular for his short videos on Douyin last month, after tagging his location as Wanliu Academy — a high-end residential compound reportedly priced at more than 300,000 yuan ($44,280) per square meter. And that's what caught the attention of millions. Yu's account was soon flooded with thousands of comments, where many called themselves the teen's "slaves," while referring to him as their "master." Some also left lengthy notes expressing their love and praise. Other netizens were quick to slam the fans for endorsing Yu's videos because of his wealth, saying they were kowtowing to the rich. It's unlikely though the criticism will make much impact. Children born into wealth like Yu are dubbed as fuerdai, a Chinese term meaning "second-generation rich," some of whom have been known for ostentatious displays of wealth. Such lavish displays, while having been the subject of criticism, have also attracted a loyal fan following online.
Source: Sixth Tone