A Guide To Contemporary China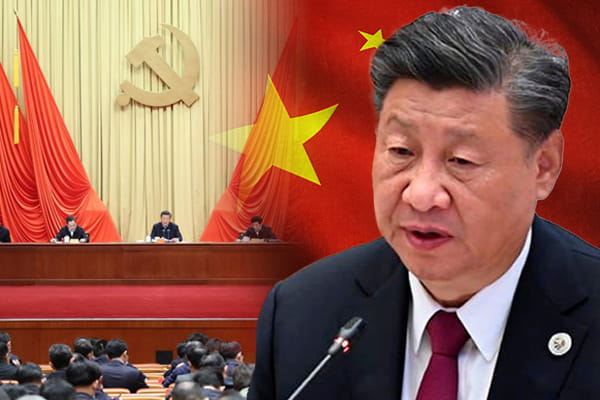 Government Report Says China Offers Example On Safeguarding Human Rights
China's ideas, measures and practices in respecting and protecting human rights can offer inspiration for the rest of the world, especially for developing countries, according to a recent report released on China's human rights development. The report entitled "For a Life of Contentment — The Rationale for China's Human Rights Development" was jointly released by the China Foundation for Human Rights Development and the New China Research under Xinhua News Agency. It said that China's outlook on human rights has been continuously enriched and improved in practice, with its own perspectives and ideological connotations, based on the actual conditions of the country. It attributed China's progress to its "down-to-earth and development-oriented approach, as well as an emphasis on legal guidance and open-mindedness in respecting and protecting human rights." Developing countries account for more than 80 percent of the world's population, and most face challenges similar to China, the report said, and China's "explorations and experiences" are of great value as references for other developing nations.

Source: People's Daily
China Rises To 1st Place In Most Cited Papers: Report
China has come out on top in the number of most cited papers, Science magazine recently reported. "The milestone provides fresh evidence that China's scholarship, known for its burgeoning quantity, is catching up in quality as well," the report said, citing a Japanese institute. For the new report, Japan's National Institute of Science and Technology Policy (NISTEP) tallied the top 1 percent papers in terms of citations, a rarified stratum inhabited by many Nobel laureates. Using a method called "fractional counting," NISTEP certified that China accounted for 27.2 percent of the most cited papers published in 2018, 2019, and 2020, compared with 24.9 percent for the United States. China's rising production of top-cited papers is "remarkable," said NISTEP, noting that two decades ago it only ranked 13th in the fractional counting metric.
Source: Xinhua
China's Online Classrooms Have a 'Bomber' Problem
The mental health of teachers in China has been deteriorating after almost three years of frequent online classes and part of the reason is "bombers." Students who Sixth Tone spoke with, as well as social media posts, suggest that interlopers crash into online classes calling themselves "bombers." They disrupt virtual classes and insult teachers, usually by hurling verbal abuse, playing loud music, sharing their screens, and spamming the in-app chat box, among other tactics. Despite no data about the demographics of those who are hijacking online classes, a screenshot posted online from a "bomber" chat room with 178 members on messaging app QQ — many such groups were banned after Liu's death— showed the majority were Gen-Zs and over 70% were male, domestic media reported. Various social media chat groups suggested that while some "bombed" the classes for fun, others charged a certain fee on the behest of disgruntled students.
Source: Sixth Tone
AI Art Generators Are A Growing Trend On The Chinese Internet
AI art generators have seemingly swept the Chinese internet overnight. In these digital paintings created by AI, an elderly man can become a handsome animated image and even pets such as kittens and puppies can be turned into adorable cartoon girls or boys. Even ordinary people without any painting skills can be the possessors of exquisite artwork with just a few taps of the keyboard. Chinese netizens have been stunned and amused by the results with some platforms providing AI painting services gained more than 600,000 users in a single day in November, with people aged 25 and under accounting for more than 60% of new users. But there is controversy. Issues such as whether AI painting programs will replace human artists and the copyrights to these paintings are being debated on Chinese social media platforms. However, Ding Jiao, a comic artist well-known for her comics about the Beijing 2022 Paralympic Winter Games, said that she considers the popularity of AI art generators reasonable as many people who are not good at drawing can create great works through them and they can satisfy users' curiosity. She is also confident that human imagination and aesthetics cannot be replaced by AI, for now at least.
Source: Global Times
Lawyer Is A Silent Hero For The Hearing Impaired
Tan Ting, a 30-year-old lawyer, is livestreaming in a studio in Southwest China's Chongqing city, with utter confidence and professionalism. The only unusual thing in this entire arrangement is that there is no sound for this live broadcast. Tan believes that the popularization of legal knowledge for the hearing-impaired is her life's mission. In addition to delivering lectures on short-video sharing platforms, Tan is also readily available to offer any relevant assistance, entirely free of charge, to the hearing-impaired through other messaging apps. Sometimes, she needs to answer more than 10 video calls in a day to help hearing-impaired people solve legal problems, ranging from household quarrels to financial disputes. "I'm a hearing-impaired person myself, so I know their feelings very well. Even for people with full hearing, it's challenging to deal with legal matters. So, when it comes to people with hearing impairments, it's even more difficult," Tan says, adding that she lost her hearing in a medical accident when she was only 8 years old and communicates with others through voice transcription apps.
Source: China Daily
Despite Ban, Demand for Fruity Vapes Persists in China
Since October e-cigarette companies in China have been officially banned from selling fruit-flavoured products. The latest regulatory overhaul came after Chinese authorities stipulated in November 2021 that the once-booming vape industry would be subject to the same regulations and taxation as tobacco products. The series of regulations have pushed the industry to the brink of collapse, as flavoured products accounted for roughly 95% of total sales. To some, however, less supply amidst high scrutiny represents a lucrative opportunity. The industry has always found its way around regulatory clampdowns, and those willing to take a risk or to tiptoe around red tape are often "affluently rewarded," says Yangyang, an experienced vape agent who specializes in connecting small businesses and consumers with manufacturers. He claims profits for the flavoured product have soared as high as 200% to 300% post the ban.
Source: Radii China