A Guide To Contemporary China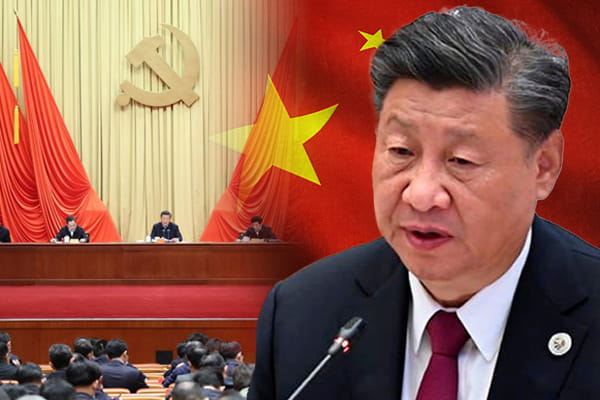 Heath System Can't Cope With Rising Dementia Cases
As China's population rapidly ages, tens of millions of families are confronting the life-altering challenge of caring for relatives with Alzheimer's disease — often with little or no outside help. China's elderly population is projected to grow by more than 100 million over the next two decades, and that's leading to an explosion in dementia cases. There are currently an estimated 10 million Alzheimer's patients in China; by 2050, this figure is predicted to surpass 40 million. Chinese authorities are investing in expanding local elderly care systems, but they're struggling to keep up with the sheer scale of the demographic changes taking place. And with millions more families set to be affected by Alzheimer's over the coming decades, the lack of care resources threatens to develop into a social crisis. "The investment of social resources into caring for this group will be huge — it will be like an abyss," says Peng Xizhe, dean of Fudan University's Institute on Ageing. "The issue will get increasingly serious. However, so far we haven't got a mature plan."
Source: Sixth Tone
College Majors With Low Employability To Be Eliminated
On November 14, China's Ministry of Education announced that it plans to eliminate certain college majors. The news was part of a report outlining 21 steps the government will take to increase the employment rate of college graduates. One of the steps calls for colleges and universities to "focus on majors with strong social needs, higher employability, and large talent gaps, and promptly eliminate or update disciplines and majors that no longer meet social needs." This plan comes after a year of record-breaking youth unemployment. In July, the percentage of unemployed youth aged 16 to 24 reached 19.9%. Therefore, the plan is to eliminate majors with high post-graduation unemployment rates to lower the overall rate of joblessness. To establish which majors do not live up to the standard, the Ministry of Education said they would conduct broad follow-up surveys on college graduates' employment status.
Source: Radii China
Beijing Encourages Flexible Working As Covid Cases Rise
As COVID cases rise in Beijing, officials from the hardest-hit Chaoyang district suggested flexible working arrangements such as teleconferencing and meeting via video link for local workers to keep social distance. Beijing reported 218 new local infections including 23 discovered in community screenings, the Beijing Center for Disease Prevention and Control announced at a press briefing on Thursday. The cluster infections are intertwined with sporadic cases in Beijing currently with cases identified at community level involving multiple districts, while imported cases from other regions and from overseas continue to increase, posing a grim and complex epidemic prevention situation to the city, Xu Hejian, spokesperson for the Beijing Municipal People's Government, said at the briefing. Chaoyang registered 78 local confirmed patients and 152 asymptomatic infections on Wednesday, including 38 cases discovered in communities. The district reported 95 new infections as of 3 pm on Thursday, including 10 identified at community level.
Source: Global Times
Joint Collaborations May Be The New Business Model For Opera Houses
The upcoming opera Tosca marks one of the first productions of its kind in China, being the joint effort of three separate institutions in Beijing, Shanghai and Xi'an. Starring He Hui in the titular role, and with Xu Zhong as the conductor, the production will premiere at the National Centre for Performing Arts in Beijing on Tuesday. Six performances will take place in Beijing, four at Shanghai Grand Theatre from Dec 30 to Jan 2, and two at Shaanxi Opera House in Xi'an, capital of Shaanxi province, on Jan 13 and 15. The joint production of Tosca marks the beginning of a new business model for opera performance in China. With the joint investment from three institutions, "we are able to bring together some of China's best opera artists and promote the market for classical opera in China", says Xu, director of Shanghai Opera House, and conductor of the new opera production. "I believe this is the new direction for opera art development in China."
Source: China Daily
China Claims More Of Its Universities Are Climbing The World Rankings
China claims its institutions of higher learning are on the rise in global university rankings. In the 2022-2023 Best Global University Rankings published recently by US News& World Report, 338 Chinese universities were among the schools listed, exceeding the 280 listed for the United States, 105 for Japan and 92 for the United Kingdom. The new rankings include 2,000 universities from more than 90 countries. It is the first time that China had more universities in the rankings than the US. However, the majority of US universities appear in the top half of the rankings, including eight of the top 10. Tsinghua University's ranking rose three places to 23rd, making it the highest-ranked university in Asia. Meanwhile, Peking University's place rose from 45 to 39. Among the top 10 schools for artificial intelligence, five were from China, including Tsinghua University, the No 1. Carnegie Mellon University ranked 12th in the sector, making it the best US university for AI research. According to the Times Higher Education World University Rankings 2023, seven universities from China were ranked in the world's top 100, up from six last year.
Source: People's Daily
Firefighters Donate Half Their Wages To Support Children's Education
Firefighters in Shexian County, north China's Hebei Province have another vocation: providing education. The firefighters here donated half of their wages to support the education of children studying in an isolated mountainous school, a tradition which has gone on for two decades. This caring relationship began in 1994, when the Shexian County firefighters heard that a student who had an excellent academic performance faced difficulties continuing his studies, as his family was barely able to make ends meet. Although living on meagre incomes in the 1990s, some firefighters donated half of their wages to support the child. As they helped students at Guanghua High School, which formerly also encompassed primary and middle schools, with their physical training before the start of each semester, they noticed many came from impoverished households. They all agreed to provide financial assistance to students at the school every year, donating in the fire station's name. The tradition has been carried on for 28 years. Teachers at the school say many have benefitted from this education with over 130 admitted to colleges, 13 joining the army, 20 becoming teachers after graduation, and some becoming firefighters.
Source: Xinhua