A Guide To Contemporary China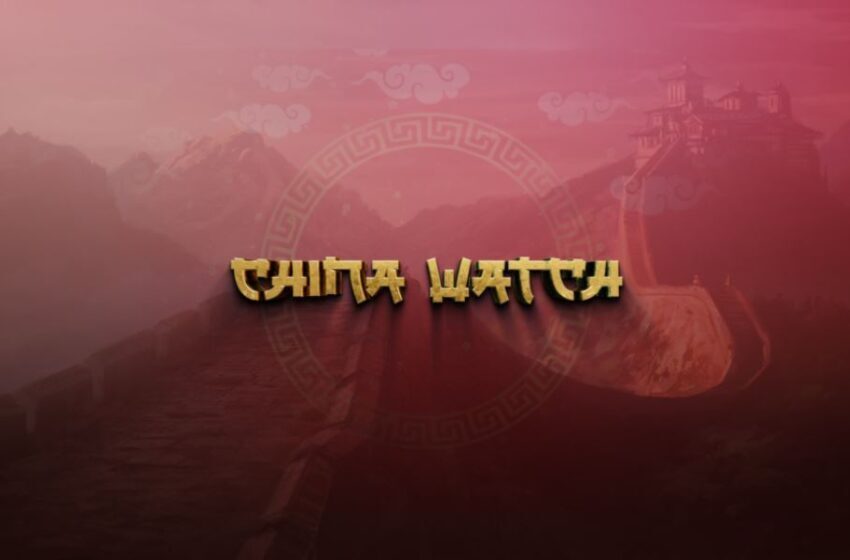 Judicious Oversight
China's judiciary is not independent but an arm of the executive. Even so, instances of people convicted of crimes they never did or against whom evidence is doubtful are increasingly coming to light, prompting many families to seek redress. One man who stands out for his sterling fight against the system is lawyer Wang Fei, credited with freeing a man who spent 27 years in prison for the murder of two children. Wang says the man was never given the right to defence and after eight months of hearings, he was freed and financially compensated by the state.

Wang is among a growing body of lawyers pursuing wrongful conviction cases with the shared goal of seeking justice for people who maybe innocent. His job isn't easy. China's courts have a 100 per cent conviction rate and police, prosecutors and judges have a shared interest in ensuring their convictions stand: not only is it about accountability, retrials reflect on them and the credibility of the judicial system.
Nevertheless, recent judicial reforms have made Wang's job a little easier: in the last four years, more than 4,300 people convicted on various charges had their prison sentences overturned.
Source: sixthtone.com
China's First Yoga Library
China's first yoga library officially opened in Guangzhou in southern Guangdong province earlier this week. Among those in attendance were India's Ambassador Vikram Misri and his wife. The library, located at the BKS Iyengar Yoga Institute, has over 10,000 rare books on yoga published in various languages around the world. It also houses a large collection of books on the humanities, history, philosophy, sports and medicine. Most of the books are in Mandarin and some in Sanskrit. Those who have a library card are allowed to borrow books.
The Guangzhou institute, authorised by late yoga guru BKS Iyengar himself, was established in June 2012. Currently, it has branches in more than 10 cities including Beijing and Hangzhou in eastern Zhejiang province. It provides yoga teachers and courses at hundreds of yoga venues and training academies in China. Bulk of the students is Chinese.
Source: Global Times
Dancing But Where's The Beat?
Square dancing is a popular pastime among China's elderly and the middle-aged. But it has long been controversial because the dancing is accompanied by loud music that puts off other people, especially if they live in the same residential area. Now, a recent video showing people dancing to music only they could hear has gone viral in Shanghai. The solution has been found in earphones cosing a little over $6.
But the purists are appalled. They say it's not clear what music they are listening to, and audience has no clue when to applaud. Then again watching people dance to music watchers cannot hear can be spooky, one critic said. But square dancing with earphones may be here to stay.
Source: China Daily
Celebrating Noodles
Even by Indian standards, this would be mind boggling: an illustrated guide to Chinese noodles features details on as many as 15 varieties from all over the country. It turns out these are the lesser known noodles, the compilers of the guide having brought out the top rankers of noodledom a year ago. But don't let that stop you.
The guide helpfully explains that China has "one of the most extensive menus in the world" when it comes to noodles. The big hitters are Sichuan Dandang described as spicy since it is served with chili oil and includes vegetables, minced pork and scallions. Or there's Shanxi Biangbiang made from wheat flour that are handpulled to a long and thick shape giving them a chewy texture. Some would sound dangerous to those less adventurous, such as Snail Rice Noodles while Cantonese Wonton would be pretty "desi".
Source: radiichina.com
A Drama So Real!
A period drama set 1000 years ago, portraying Tang Dynasty culture is running to packed houses. Titled 'Court Lady', it is a romantic story about two young people living in an alternate history, and audiences have reportedly been left spell bound by the rich costumes numbering more than 3000. It also features decor of that period making the show a hot topic on the microblogging website Weibo.
The hashtag for the drama has earned over 100 million views on Weibo, with most comments focusing on the show's costumes and storyline. The costumes, from clothing to hair styles, are similar to the depictions of people in the 1,000-year-old murals in Dunhuang's Mogao Grottoes that houses caves filled with murals featuring war scenes, Buddha stories as well as portraits of donors.
Director Wang Xiaoming says the costumes and setting have helped tell the story. "It is indeed a story about romance, friendship and feelings toward one's homeland."
Source: Global Times