A Guide To Contemporary China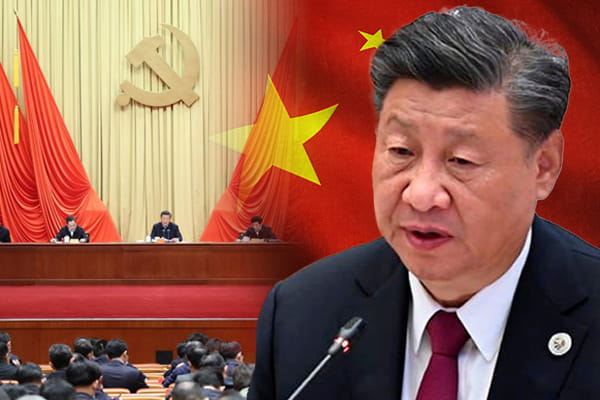 Young Women Can't Find A Man In Rural China. Literally
A growing number of Chinese women are remaining single by choice despite the social stigma associated with being a "leftover woman." But the word "choice" can be misleading; it hides the fact that many Chinese women — especially those living outside the major cities — have their options heavily constrained by the country's distorted human geography. In vast swathes of China, there is an acute shortage of college-educated men. It's a gender imbalance born of many Chinese families' conservative social attitudes: When their children graduate from college, parents tend to encourage their sons to go and seek their fortunes in the big cities, whereas they often pressure their daughters to return home and secure a safe, public-sector job. Ouyang Jing, professor at the Jiangxi University of Finance and Economics, says that has created stark gender imbalances in white-collar workplaces across rural China. County-level schools, for example, have almost no young male teachers, she says.
Source: Sixth Tone
China College Announces Major In Metaverse Studies
The Nanjing University of Information Science & Technology (NUIST) has recently gone viral on Chinese social media for changing the name of its 'Information Engineering' department to 'Metaverse Engineering.' The department is officially the first in China to offer a metaverse degree.' Netizens have expressed shock over the name change. Many have even voiced their suspicions that the school only did so because metaverse development is such a hot topic right now. "A university department chasing whatever is hot at the moment. What would happen if the metaverse is no longer a hot subject in a few years? Rename it again?" wrote a Weibo user. On the other hand, some optimistic netizens believe that the metaverse is an area of study that deserves attention and that China should get a head start.
Source: Radii China
'Reel' Patriotism Sells During National Day Holidays
Seven films are set to debut during the National Day holidays (October 1-7) with four of them being "main melody" films – realistic patriotic works focusing on stories about the nation, the Communist Party of China and the People's Liberation Army – and three are animated movies. Data from Chinese ticketing platform Maoyan shows that the total pre-sale box office for these movies has surpassed 40 million yuan ($5.5 million) as of Monday, with the film Born to Fly, about Chinese test pilots, topping the list. Movie industry insiders predict that the four patriotic films will be the big winners during the National Day holidays, hopefully giving a big boost to the Chinese 2022 box office, which has been on the road to recovery and currently sits at 25.5 billion yuan. Film critics note that these "main melody" movies are a good fit for the atmosphere of the National Day holidays and should do well at the Chinese box office.
Source: Global Times
China Updates Official Careers Dictionary
China has launched an updated State-level professions dictionary that includes 158 new professions such as cryptography engineer and financial technician, according to a dictionary of occupational titles issued by the Ministry of Human Resources and Social Security. The updated dictionary is a result of the refined social division of labour and the emergence of new professions thanks to economic development and industrial upgrading, the ministry said. The dictionary is a revised version of those launched in 1999 and 2015. "The profession dictionary plays a fundamental and instructive role in helping us plan out the market's needs for a labour force and in analysing the working population. Also, it is beneficial to vocational education and employment guidance," ministry spokesman Lu Aihong said at an online news conference on Wednesday.
Source: China Daily
Chinese Enjoy Visiting Museums At Night
China's museums are working 24 hours and their busiest time, many say, is at night. The trend first started with the Zhejiang Museum of Natural History which brought this brand-new experience to its visitors during the summer vacation, operating 24 hours on weekends. Apart from the Zhejiang museum, many others across China have extended their opening hours to late night. Visitors say the museums are a good place to relax after a tiring day at work and many visit after dinner.
Source: People's Daily
China Pledges Crackdown On Porn, 'Illegal Publications'
The Chinese government is taking its emphasis on moral values quite seriously with a senior Communist Party of China official vowing to harshly crack down on pornography and what he called "illegal publications." Huang Kunming, a member of the Political Bureau of the Communst Party Central Committee, demanded continued efforts to wipe out online vulgar content, illegal publications for children, and root out channels spreading such harmful information, so as to create a "sound cyberspace" for the youth.
Source: Xinhua