A Guide To Contemporary China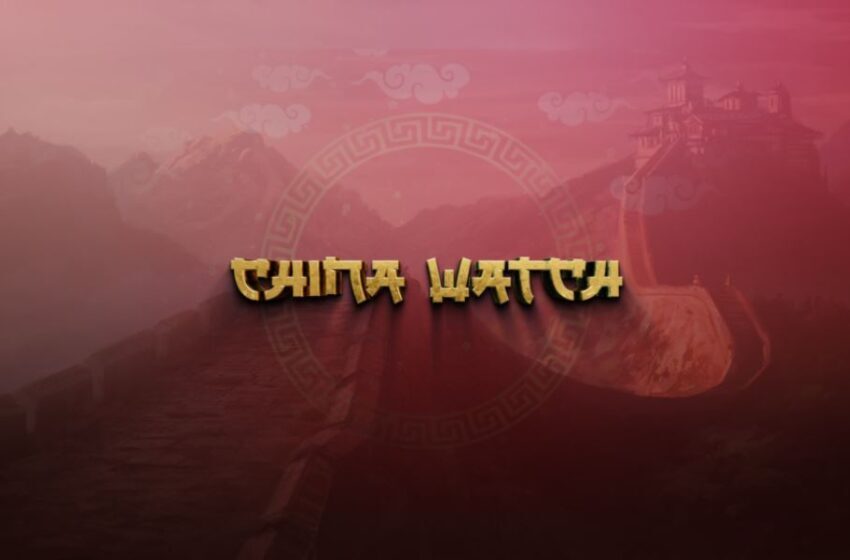 China launches digital yuan, challenges US$
China has introduced the "digital yuan", making it the first currency to go virtual. It means the central bank will issue digital money to banks and thus onward to the common man. Users will have to download a digital wallet which generates a QR code which can then be used in shops.

Some argue that this is no big deal given the digital payments apps that we have at the moment. But China's move will make sure all paper money is phased out altogether and this has huge implications. For one, the government will be able to track exactly what, where and when their citizens are spending money on. The yuan could potentially become international tender. China's CGTN has claimed that the "digital yuan may cripple U.S. dominance in global payments, and thus its ability to use sanctions as a tool of foreign policy."
While this is far-fetched – the dollar accounts for 88% international foreign-exchange trades while the yuan only occupies 4%, according to figures from the Bank for International Settlements, it is true that the yuan could potentially be used to subvert U.S. sanctions in the future. Beijing is already pushing for international use of the digital yuan and it is likely that sanction-hit countries or poorer countries heavily indebted to China, may be pushed to take it on.
China has already made it clear that digital yuan is meant to target the U.S. As the CGTN report states, "While it is understandable why the U.S. might not like competing payment systems, it is fair to point out that if the U.S. had not weaponized the dollar, it would not have to worry about this problem. If other nations flock to the digital yuan or other digital currencies to escape dollar dominance, it will be a direct result of the U.S. abusing its control of the international banking system."
Source: CGTN & Agencies
China touts human rights record as 'glorious'
Amid international criticism of its treatment of Xinjiang's Uyghurs, a conference on human rights was organised by the China Society for Human Rights Studies and the Publicity Department of Jilin province. Representatives from over 20 countries, which included foreign scholars and journalists from the US, UK, France, Germany and others took part along with their Chinese counterparts.
Qiangba Puncog, president of China Society for Human Rights Studies, said the 100-year history of China's Communist Party was a "glorious history of striving for people's liberation, safeguarding people's rights and devoting itself to well-rounded human development". His views were (not surprisingly) seconded by Jiang Jianguo, vice minister of the publicity department of the Communist Party Central Committee. He said the centenary of the party is a centenary of the great practice of respecting and safeguarding human rights, and also a centenary of great contributions to global human rights progress.
Participants also focused on human rights theory "in the new era", the party's human rights concept, human rights protection in building a moderately prosperous society in all respects, and the relationship between poverty reduction and human rights.
Source: www.xinhuanet.com
Celebs boycott Western brands over Xinjiang controversy
The boycott by Western brands of cotton grown in Xinjiang has spurred retaliation in China. According to the Global Times after Adidas, Nike and H&M boycotted Xinjiang cotton, over 30 Chinese stars have reportedly cut ties with them. Chinese celebrities are now turning to local fashion brands such as Li-Ning and Anta that use Xinjiang cotton. Well known Chinese star Laurinda Ho Chiu Lin attended the launch event of the 2021 autumn-winter collection of the Chinese sports and fashion brand Li-Ning on Wednesday.
The related hashtag of the show has been viewed more than 300 million times on China's Twitter-like Sina Weibo as of Thursday and praise has flowed in from netizens. "They let me appreciate the beauty and charm of our own fashion brands. Chinese designers can also produce brilliant works and we do not need those foreign brands that smear our country," one netizen commented.
Source: Global Times
'Travel industry back to pre-pandemic levels'
China is eager to show the world that it has successfully bounced back from the pandemic: witness figures shared by the Ministry of Culture and Tourism that Chinese travellers made 102 million trips, more than double that of the same period a year earlier, and equivalent to 94.5 percent of trips over the holidays in 2019. That's not all. Travel bookings via Trip.com, China's largest travel-booking site, over the holidays quadrupled compared with a year earlier, the company said.
It appears even China's restaurant and movie businesses have benefited from the recent improvement in public sentiment. Sales volumes for some restaurants and catering companies were more than double the total from the previous year, according to Nets Union Clearing Corp, which operates a nationwide platform for processing online transactions. Film and entertainment receipts were 68 percent higher than a year ago with recent COVID-19 wave under control, the company said.
Source: www.chinadaily.com.cn
Policing student-teacher relationships
Teacher-student relationships are frowned upon but so far not punishable by law, something the Chinese government is now eager to change. In a draft regulation published recently, the Ministry of Education has for the first time laid down rules to ensure that teachers and students do not indulge in what they have termed "extracurricular relationships." No touching, no conversations with sexual undertones and no acting in a manner that could constitute sexual harassment.
These moves come under the blanket of China's new criminal law introduced on March 1. Perpetrators which include legal guardians, foster parents, and abusers at academic or medical institutions, face three to ten years in prison for such offences. Sexually assaulting girls under 10 can incur prison terms of at least 10 years or even the death penalty, depending on the severity of the crime.
The move towards better "policing and protection of students comes as a male teacher was accused of assaulting a female 13-year-old students earlier this year. The school's comment that the student was in an "intimate relationship" has triggered a backlash.