A Guide To Contemporary China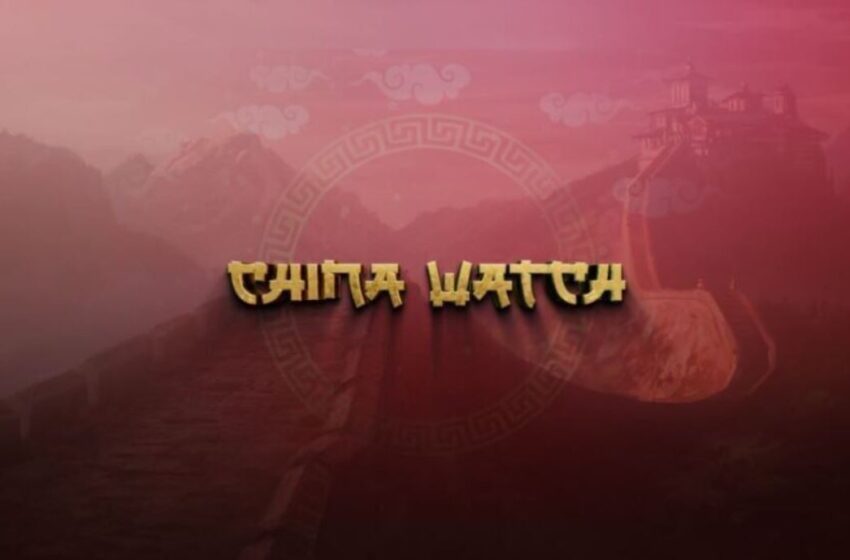 Buying Virtual Houses
China has a real estate boom, but the catch is – it's not real, it's virtual. The project is the brainchild of artist Huang Heshan who created TooRichCity. This is a virtual city where prospective buyers are led around by a fictional middle-aged bald man who is not shy about showing his belly. This place is composed of tottering towers made of 3D-rendered concrete and rustic, campy shop signs collected in China's lower-tier cities and villages. Huang initially imagined TooRichCity to be an "intellectual property" that could be franchised as a movie or TV series, but he added a metaverse angle to it while preparing for a creators' event. It proved to be a lucrative move. He sold 310 "houses" — digital images of buildings in the form of NFTs, or non-fungible tokens, unique units of data stored on a blockchain — within two days for 400,000 yuan ($63,000), mostly to young buyers.

Source: Sixth Tone
'Sexist' Game
Video game distributor Steam has released a new PC game, 'Survival Guide for a Regular Guy in the Metaverse.' However, the game which is in Chinese only, has already drawn criticism for being "man-focussed" and "anti-feminist". Here's why. Regular Guy in the Metaverse is a simulation game with elements of choice and consequence. Players control a male character in the game and have to decide between two response options to circumstances ranging from determining your family's financial situation to voting on a trendy social topic to reacting to flirtatious behaviour. In each situation, gamers must choose to either stay "average yet confident" or "say bye to themselves." The game developer doesn't clarify what the latter option means, but one interprets it as changing yourself and catering to social expectations. The game offers eight different endings to be unlocked depending on each decision users make. Though whatever players choose, as the game page claims, they're always able to find a girlfriend by the end. Hence the outrage.
Source: Radii China
Pandemic Art
Art is life or so they say. And in this year's Art Nova 100 exhibition, held at the Guardian Art Centre in Beijing, 100 youth artists brought together paintings, prints, sculptures, installations, videos, performance works and new-media art on societal issues. Most prevalent was life in the pandemic. Works exhibited at the show examine people's changing needs and values under the influence of COVID-19, as well as the ethics related to the advancement of artificial intelligence, along with a picture of a future in which human beings co-exist with robots. Established in 2011, Art Nova 100 has built itself into a platform for up-and-coming artists by organising exhibitions, forums, prizes, and other activities nationwide.
Source: China Daily
Olympic 'Superfan'
State media has gone crazy over the story of Zhang Wenquan. Zhang's house located in a hutong in Xicheng District, Beijing, is a "mini-Olympics museum", with over 5,000 Olympics-related items including Olympic flags, mascots, torches, etc. Zhang admits his passion for the Games is fueled with nationalism as he was a proud volunteer during the 2008 Beijing Olympic Games. His passion has not come cheap. Zhang estimates spending at least 400,000 yuan ($62,800) on 5,000 souvenirs so far with the most expensive find being a $1,900 torch from the 2002 Salt Lake City Winter Olympics.
Source: People's Daily
Blind Book Boxes
China's publishing industry is doing everything they can to get the public to buy books with the latest marketing strategy being the "blind book box." What this means is that the books are sealed in a box which means that what you buy depends on luck. The "blind book box" is just one of the many ways the publishing industry has launched to sell books but some of their methods has caused controversy among book lovers online. Some have praised it as an "breakthrough innovation," while others criticised it as "drinking poison to quench thirst." Whatever it is, the trend is not going away.
Source: Xinhua
Studying Together Virtually
Apps are often seen as a solitary affair but sometimes they can be used for the common good. That's what Zhou Chen who recently finished her graduate program at Manchester University in the UK found out. Due to COVID-19, she was forced to take the program online from home in East China's Jiangxi Province. Finding it lonely and difficult to study on her own in her room, she began seeking out other students who were facing a similar situation. Not long after, she found an online self-study room where everyone could study at the same time and keep each other company. "It wasn't hard to find this service as many apps now have similar functions. So I chose an app that has a virtual study room where people can join and study together," Zhou told the Global Times. "Everyone supervises each other, which made me feel much more comfortable and allowed me to devote myself to my studies."
Source: Global Times