A Guide to Contemporary China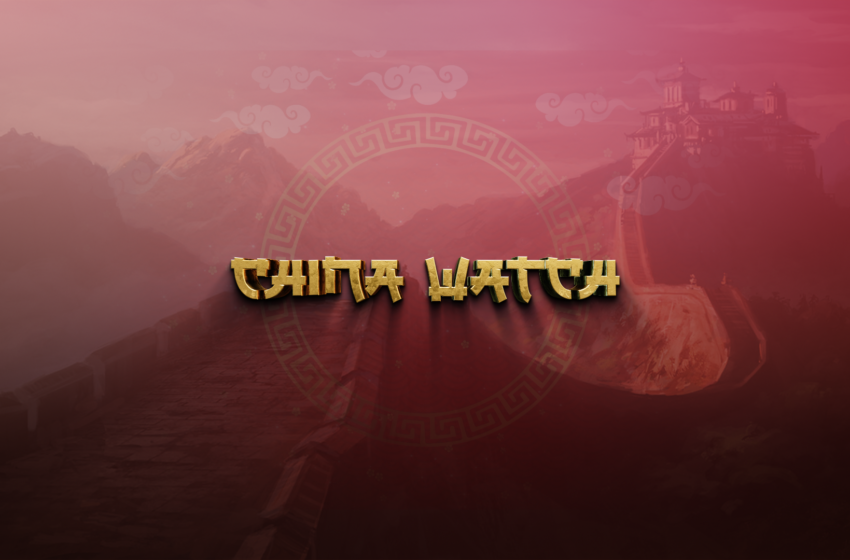 China Targets 6 Per Cent Growth  
China has set a growth target of 6 per cent this year. Delivering the annual work report to the National People's Congress, Premier Li Keqiang said: "In setting this target we have taken into account the recovery of economic activity." He claimed that China was the only major economy to achieve positive growth during the COVID-19 pandemic. But is such a target rooted in reality? Last year, China registered an annual growth of just 2.3 per cent — the country's lowest since 1976. On the job front, official figures claim that 11.86 million new urban jobs were added last year, beyond the previous projection of 9 million. But many domestic sectors, especially small businesses, have suffered huge losses due to COVID-19. Given that small businesses are the backbone of the Chinese economy, it's not clear how 6 per cent growth will be achieved.

Source: sixthtone.com
'Integrating' Mongolia
President Xi Jinping stressed "full" and "faithful" implementation of the new development philosophy, when he joined a deliberation on China's Inner Mongolia Autonomous Region, at the annual session of the National People's Congress.  Calling upon Mongolians to cherish and uphold ethnic unity, he reiterated Beijing's plan to integrate the region, making it serve as a national base for key energy and strategic resources and a production base for agriculture and animal husbandry.
But integration has generated contoversy. Authorities have banned the teaching and speaking of Mongolian, imposed Mandarin and stressed Han unity, in the drive to assimilate ethnic minorities into Han culture. Mass protests have been put down with Xi insisting on "common textbooks" to challenge "wrong ideas" of history, culture and nationality. The culture assimilation pattern is similar to that being followed in Xinjiang and Tibet.
Source: Xinhua & Agencies                  
Crackdown On Monopolies
China watchers will note with interest the government's latest announcement that it will intensify efforts to crack down on business monopolies. Guidelines for the move, outlined in a recently released government report, state that the market should adhere to the same and equal treatment of market entities, focus on preventing and stopping monopolistic behaviours, prevent the disorderly expansion of capital and support the innovation and development of platform enterprises.
The report comes after a series of crackdowns on big businesses. The government imposed heavy fines and censured leading business houses. On February 8, China's market regulator imposed 3 million yuan ($464,662) in fines on online discount retailer Vipshop. The most well known case relates to the conglomerate Ali Baba under investigation for unfair practices.
Source: Global Times     
'Brain Drain' From  Wuhan
Known as the epicentre of COVID-19, Wuhan has another distinction many outside China are unaware of: it is the city with the most number of college students in the world. There are reportedly one million students studying there, the problem is few stay on after completing their courses. A survey found that Wuhan lags well behind other Chinese cities in terms of salaries, disposable income and cheap housing. More than that though is the lack of big companies. Wuhan has only one unicorn company headquartered here as compared to other Chinese cities that have two or more. It explain the exodus. Local officials are doing their best to retain talent and  incentives are being offered in terms of affordable housing and getting more tech ventures to invest there. For a time it worked but the pandemic and the world spotlight on Wuhan may have complicated matters. It remains to be seen how local officials can arrest the 'brain drain' and turn the city of education into a bustling smart city.
Source: sohu.cn  
Myopic View
China's Gen X is dealing with a problem that President Xi Jinping is determined to solve: myopia. According to government statistics, China has one of the highest childhood myopia rates in the world. Over half the population of minors in 2018 was found to be short-sighted, a problem that became especially acute when one considered students. In 2018, the survey also found that 72 per cent of children aged between 12 and 14 had myopia, in comparison to 58 per cent in 2010. President Xi says it is "a major issue related to the future of the country, we must attach great importance and not allow it  to develop". Cultural attitudes have added to the problem. Spectacles are deemed unfashionable and a source of shame, so many students avoid wearing them. In rural areas where education levels are lower,  there is a belief that spectacles only worsen the problem. Children must tough it out and the problem will disappear on its own.
Source: radiichina.com