A Guide To Contemporary China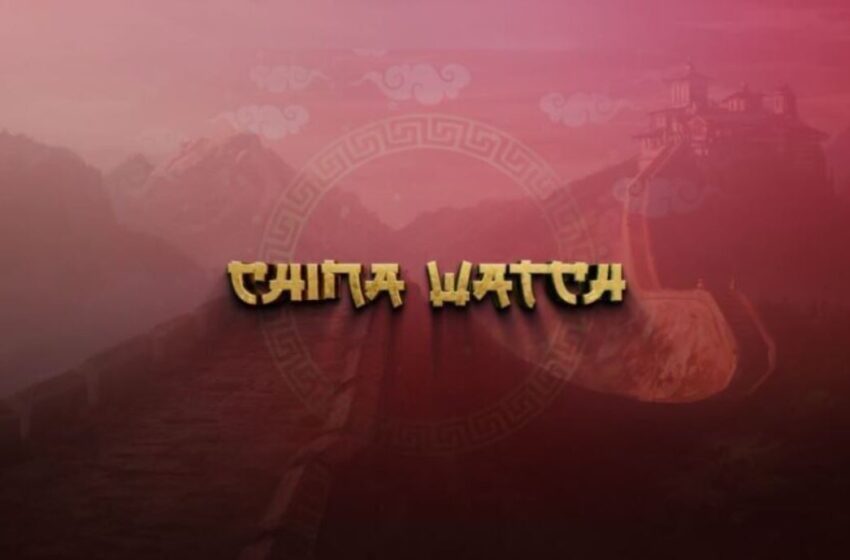 Guangzhou Mulls 5,000 Capacity Quarantine Station
The land of the Wuhan virus is going all out to stop the Delta variant of the virus from reaching its shores. Guangzhou, which receives nearly 90 percent of China's international passengers, plans to build an international health station with 5,000 independent rooms to quarantine international arrivals. China's top epidemiologist Zhong Nanshan, said the health station will serve in place of quarantine hotels. The current hotels being used to quarantine people from high-risk regions do not meet quarantine requirements, he said.
SOURCE: GLOBAL TIMES
Rural Consumers To The Rescue
Largely because of the global pandemic, 17 central government departments including the ministries of commerce, agriculture and rural affairs, have released a joint policy document detailing improvements to rural logistics and infrastructure. This will involve the consolidation of logistics, building distribution centers and bolstering e-commerce. Economists say this is part of a broader plan to focus on rural consumers since they are less burdened by mortgages, rent, and loans than their urban counterparts. As a result, their consumer confidence is higher and therefore the hope they will buy more and boost the economy.
SOURCE: CHINA DAILY
Saving Shanxi Opera
Shanxi's famous opera is fading into oblivion and the provincial authorities are initiating rescue projects for 26 other opera forms including the Zuoquan Xiaohua Opera, the Hedong Daoqing Opera and others. The plan calls for carrying out a general survey of the various forms of opera and performing troupes across the province, establishing a database and compiling an intangible cultural heritage protection list.
SOURCE: XINHUA
Shanghai Gamers Hone Their Skills
Worried about their corrupting influence, the authorities had banned gaming arcades in 2000. The ban was lifted in 2009 with the most famous Liehuo re-opening its doors in Shanghai. Liehuo is a necessary pilgrimage destination for arcade fans and explorers. It is also a training ground for China's army of avid gamers looking to hone their skills to compete on the world stage. They aren't as talked about as gamers from Japan and South Korea but that could change. Preparations are underway for the Intel World Open East Asia Regional Tournament that will kick off before the Olympics. Now esports are not an Olympic event, but gamers believe it's just a question of time.
SOURCE: RADII CHINA
Weird World Of 'Doll Devotees'
China's doll collectors often refer to their dolls as "daughters" and no, these are not the dolls they played with in childhood. These are (BJD) or Ball Jointed Dolls. Made in Japan, South Korea and China, BJD dolls can cost thousands of dollars with replaceable body parts to help make the dolls longer or shorter. Hair and wigs and clothes can be bought separately. Doll forums are on Weibo and the most popular is 'Doll Mom Hideout', which has more than 30,000 members. They give advice on eye-replacements, discuss where to find quality clothing, or ask how to fix a damaged nose. Young and single women who are often childless form the majority of the customers.
SOURCE: SIXTH TONE
World's Longest Desert Expressway
The Beijing-Urumqi Expressway, billed as the longest desert-crossing expressway in the world, has opened. It runs 2,800 km from the national capital to the provincial capital of Xinjiang with over 500 km passing through the desert. It cuts the driving distance between Urumqi and Beijing by more than 1,300 km, making it the fastest road to cross north China. It cuts through the Gobi desert and grasslands, and the authorities have warned travellers of extreme temperatures, ranging from over 40 degrees Celsius to minus 40 degrees Celsius. It is expected the highway will boost the inflow of tourists into east Xinjiang. Voices outside China claim this could cause further erosion of Uyghur culture and way of life.
SOURCE: PEOPLE'S DAILY & AGENCIES