A Guide To Contemporary China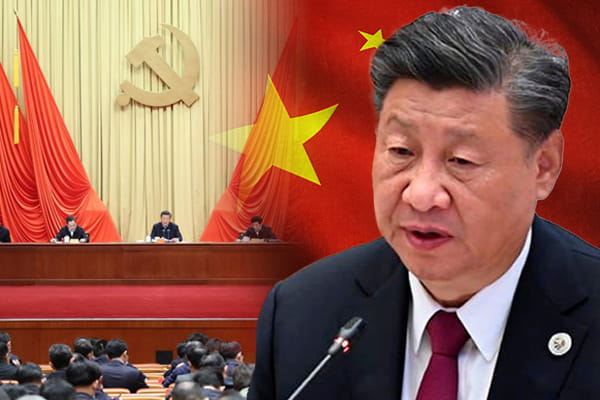 Wang Yi Says China Will Continue Efforts To Ease Crisis In Gaza
Chinese Foreign Minister Wang Yi said on Friday that China will continue to push the United Nations Security Council (UNSC) to fulfil its responsibilities and adopt resolutions at an early date to help alleviate the ongoing crisis in Gaza. Wang, also a member of the Political Bureau of the Communist Party of China Central Committee, made the remarks in a phone conversation with Saudi Foreign Minister Faisal bin Farhan Al Saud. Wang said the resolution adopted last week by an overwhelming majority at an emergency special session of the UN General Assembly reflected the strong call of the international community and China firmly supported the resolution. As the rotating president of the Security Council for this month, China will continue to do its utmost to restore peace, push the Security Council to fulfil its responsibilities, build consensus and pass resolutions as soon as possible to help ease the current crisis and safeguard the legitimate rights of the Palestinian people, he said. The Chinese side stands ready to strengthen communication and coordination with Saudi Arabia and other parties and facilitate the convening of a more authoritative international peace conference as soon as possible, in order to reach a new consensus on the implementation of the two-state solution and clarify specific steps.

Source: CGTN
China, US To Hold Arms Control And Non-Proliferation Consultations
China and the US will hold arms control and non-proliferation consultations at the director-general's level in Washington DC next week. The Chinese delegation will be led by the head of the Department of Arms Control of China's Foreign Ministry, Chinese Foreign Ministry spokesperson Wang Wenbin said at a regular press briefing on Thursday. As we mentioned the other day about the visit to the US by Member of the Political Bureau of the CPC Central Committee and Foreign Minister Wang Yi, China and the US agreed to hold a number of consultations soon, including on arms control and non-proliferation, an area in which China stays in close contact with the world's major countries, said Wang Wenbin. According to the agreed agenda, our two sides will exchange views on a wide range of issues such as the implementation of international arms control treaties and non-proliferation, the spokesperson noted. The US wants to engage in nuclear arms control consultations with China to assess China's nuclear capabilities and prevent the development of new nuclear forces, Song Zhongping, a Chinese military expert and TV commentator said on Thursday.
Source: China Military
China's Defence Ministry Warns Canada, Asks It To Restrict Action Of Its Air And Sea Forces
China responded to Canada on Saturday calling on Ottawa not to disregard the facts, stop hyping up the matter, and strictly restrict the action of frontline air and sea forces to prevent air and sea accidents. The statement made by Zhang Xiaogang, spokesperson for the Ministry of National Defense was in response to Canada's recent claims of "unsafe interceptions" by Chinese military jets. Zhang said in a statement on Saturday that the helicopter from the Canadian HMCS Ottawa frigate approached the Chinese airspace in the Xisha Islands recently with unidentified intentions. During the process, the Chinese People's Liberation Army organized naval and air forces to identify and verify their purpose in accordance with the law, and repeatedly called out warnings, but the Canadian helicopters not only refused to respond, but also made provocative actions such as flying at extremely low altitude. Afterwards, the Canadian side played up the issue through the media, accusing and smearing China.
Source: Global Times
China Condemns US Proposed Sanctions On Hong Kong Officials
China's spokesperson for the Hong Kong and Macao Affairs Office of the State Council strongly condemned the proposed sanctions on Hong Kong government officials and judicial personnel by US politicians on Sunday. The statement came in response to a bipartisan group of US lawmakers introducing legislation calling on the Biden administration to impose sanctions on 49 top Hong Kong justice officials and judges. The spokesperson said that it is entirely justifiable for Hong Kong government officials and judicial personnel to exercise their law enforcement, prosecution, and judicial powers in safeguarding national security and upholding the rule of law. Furthermore, the spokesperson criticized the US politicians for their disregard of the spirit of the rule of law and international justice in threatening to sanction Hong Kong officials and said their tactics were "futile and pointless." He said that their desperate attempts aimed to "save their agents in Hong Kong" and that this openly revealed their relationship with individuals like Jimmy Lai, who have "endangered China's national security and added that external interference cannot stop Hong Kong's progress from "chaos to stability and prosperity."
Source: China Daily
China To Promote Opening-Up Of Market Opportunities: Premier
China will continue to promote the greater opening-up of market opportunities, Premier Li Qiang said on Sunday. Li made the remarks during his keynote speech at the opening ceremony of the sixth China International Import Expo and the Hongqiao International Economic Forum. China has a population of over 1.4 billion people and a middle-income group of over 400 million people, presenting huge potential in terms of market demand, Li said. Noting that China has always been willing to share its market opportunities, Li said the country will actively expand imports, promote the coordinated development of trade in goods and services, implement negative lists for cross-border service trade, support innovation in foreign trade formats and models, and boost digital trade. China's imports of goods and services are expected to reach 17 trillion U.S. dollars in cumulative terms in the next five years.
Source: Xinhua
China-Latin America Economic Partnership Thrives With Expanding Cooperation
China and Latin American countries are embracing new cooperation opportunities as economic and trade relations develop vibrantly in sectors such as agriculture and infrastructure investment. Government officials, heads of international organizations and entrepreneurs from both sides gathered in Beijing for a two-day conference to explore new growth avenues for enhanced trade and investment partnership between China and Latin America. "The People's Republic of China has been a consistent advocate for stronger ties with the countries of Latin America and the Caribbean," said Dr. Mohamed Irfaan Ali, president of the Co-operative Republic of Guyana in a speech at the opening ceremony of the 16th China-Latin America and the Caribbean (LAC) Business Summit, which concluded on Friday. The trade value between China and Latin America grew by 7.7 percent year on year to reach 485.7 billion U.S. dollars in 2022, reaffirming China's steadfast position as Latin America's second-largest trading partner, according to data from an earlier forum that involved private sectors from China and LAC countries.
Source: China.org.cn