A Guide To Contemporary China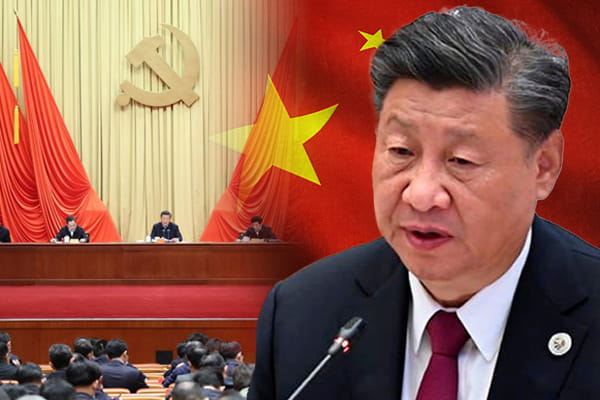 China's Fertility Campaign Sets New Lows
China is gearing up to promote "scientific childbearing" in an effort to resolve the low birth rate in the country. Officials at local levels will be implementing activities to increase the fertility of eligible female citizens and promote childbearing. This will include girls as young as 15 receiving folic acid supplements and women as old as 49 receiving assistance from local reproduction-focused medical teams, according to Chinese media reports. One notice was issued on June 25 in a community in Sichuan, western China to conduct a survey of "fertility willingness" among women of childbearing age—which was given as being aged 15 to 49—and the registration of interested individuals at health centers so that they could receive folic acid for free. A 2023 report indicated that the Chinese birth rate has declined continuously and rapidly. To counteract the population decline, China initiated a three-child policy in 2021. However, the report admitted that the Chinese people's willingness to bear children is extremely low, with the number of newborns continuing to drop in 2022. Chinese newborns last year numbered only 9.56 million—the lowest since 1949 when the Chinese Communist Party (CCP) took over, reports The Epoch Times.

Source: The Epoch Times
China's Minimum Wages: Netizens Not Amused
Earlier this month, China's Ministry of Human Resources and Social Security released the minimum wage standards of all provinces, autonomous regions and municipalities directly under the central government. The minimum monthly wages in 15 provinces and cities reached 2,000 yuan and above. Shanghai tops the list, adjusting the minimum monthly wages from 2,590 yuan to 2,690 yuan. Beijing ranks second, with 2,320 yuan. The remaining 16 provinces and autonomous regions have a monthly minimum wage below 2,000 yuan, with Guangxi (1810 yuan), being at the bottom of the pile. This is the third time this year that the ministry has announced the minimum wage standards; the earlier two announcements were in January and April, reports sina.com. But the comments on Weibo and other Chinese social media platforms were far from encouraging. Comments such as 'is 2690 yuan enough to live in Shanghai?' were the common refrain.
Source: Sina.com
A Fictional University Becomes An Online Rage
A fictional university has emerged as an unexpected online sensation amid China's competitive university recruitment season. It began last week when a group of students posted jokes online about the possibility of setting up what they called "Shanhe University" and hoped to dedicate it to students from the provinces of Shandong, Shanxi, Henan and Hebei, where competition for China's national college entrance examination (Gaokao) is fierce. The four provinces, with a combined population of over 300 million, have only two of China's 39 elite universities. The meme quickly captured the imagination of students across social media platforms. Along with the motto and emblem, a website was created with faculty lists and even an admissions brochure. Next, famous historical figures from the four provinces were listed as alumni, from Confucius to Han dynasty general Huo Qubing. Du Fu, the Tang dynasty poet, was named the principal of "Shanhe University". Within a week, what began as a lighthearted joke grew into an online community, reports Sixth Tone. The four provinces referenced in Shanhe University's name are among the most populous in China, yet have fewer prestigious universities compared with top-tier cities like Beijing and Shanghai.
Source: Sixth Tone
Xi's Inspection Tour Underscores China's Sci-tech Goals
Chinese President Xi Jinping focused on scientific and technological (sci-tech) development during a three-day inspection tour of East China's Jiangsu province this week, stressing that the key to Chinese modernization lies in the modernization of science and technology. In Nanjing, the provincial capital of Jiangsu, Xi inspected a 6G comprehensive lab, among others, to learn about efforts to make major sci-tech breakthroughs, according to Xinhua. Inspecting NARI Group Corp, Xi learned about the enterprise's efforts in developing core technologies related to grid security and power supply. He encouraged young researchers to make breakthroughs in cutting-edge technologies. In Suzhou, a major industrial hub, Xi visited the Suzhou Industrial Park, where he emphasized the crucial role of hi-tech parks in achieving self-reliance and self-strengthening in science and technology. He also highlighted the importance of fostering new industries and accelerating industrial upgrades by leveraging new technologies. The latest inspection tour and remarks from Xi underscores China's firm resolve to achieve industrial upgrading and sci-tech self-reliance amid the tussle with the U.S. Located in the Yangtze River Delta region, Jiangsu is one of the most developed provinces in China in terms of manufacturing. It also has a leading position in the country's sci-tech innovation and industrial upgrading.
Source: Xinhua
Chinese Scientists Reveal Late Surges In Moon's Volcanic Activity
Chinese researchers have studied the lunar samples brought back by the Chang'e-5 mission and found surges in volcanic activity on the moon about two billion years ago, offering a window into the moon's late-stage evolution. The study, conducted mainly by a research team at the Institute of Geology and Geophysics under the Chinese Academy of Sciences, was published recently in the journal of Nature Communications. At the end of 2020, China's Chang'e-5 mission retrieved samples from the moon weighing about 1,731 grams, which were the first lunar samples in the world in over 40 years. In the subsequent research, Chinese scientists dated the youngest rock on the moon at around 2 billion years in age, meaning that the period of lunar volcanism was between 800 and 900 million years longer than previously believed. "This study further answered the question of how much magma spewed out during the moon's late period," said Tian Hengci, corresponding author of the study, told the China Science Daily. According to the study, while the overall intensity of lunar volcanic activity may have decreased over time, there may have been episodic eruptions in the moon's late-stage with above-average flux.
Source: China Science Daily