Labour Victory In Australia Could See Re-balance In Favour Of China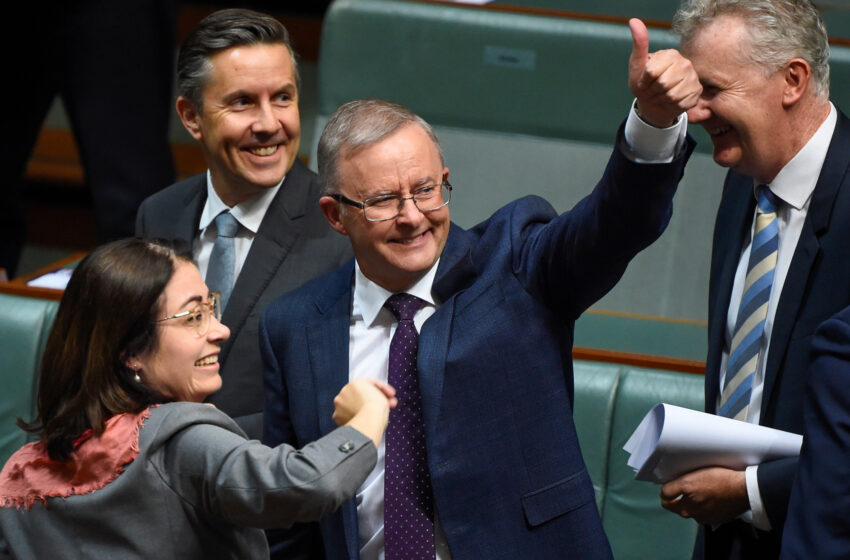 NEW DELHI: Australians vote on Saturday with "3Cs" on their mind: Climate Change, China and Covid. And here's how things could go on Saturday. Incumbent Prime Minister Scott Morrison is expected to lose with an opinion poll last week showing his rating at -14. He is faulted for not being serious enough on climate change, for being caught flat footed when the Solomon Islands signed a security agreement with China that could see the PLA deployed there, and for the bruising Covid lockdowns of Australia's biggest cities.
The man seen as most likely to win is Labour Party leader Anthony Albanese, who is on record as saying that while Australia's relations with China will remain difficult, there is scope to deal with Beijing "in a mature way. Not by being provocative for the sake of it to make a domestic political point."
The person tipped to take over as foreign minister if Labour wins is Penny Wong, of Chinese-Malaysian descent who has hinted at course correction on the abrasive turn that Morrison gave relations with Beijing. A party priority is to "better fund Chinese language broadcasting on SBS and the ABC, so there is a greater plurality of Chinese media voices in this country. We need greater China literacy and Asia capability in Australia to inform and integrate our policy settings. And Chinese-Australians who have experienced rising racism and suspicion need greater leadership and protection," she has said.
Wong also underscored during a recent foreign policy debate that Australia should not be distracted by the competition between the great powers and "while the US remains the indispensable partner in the reshaping of the region … it also means working with other partners and other relationships. That means doing more in Southeast Asia and a great deal more in the Pacific".
Was Wong hinting at healing the rift with China? It's no secret that Anthony Albanese has long admired China's Communist Party for being able to lift "hundreds of millions out of poverty" an achievement "which hasn't been seen, ever in the likes of human history." Labour has also been accused of receiving donations of $100,000 from billionaire Huang Xiangmo. A media report in The Age quoting multiple sources stated that "Chinese spies tried to bankroll NSW Labour candidates in the federal election to get sympathetic and vulnerable MPs elected to Federal Parliament. The plot was foiled by the nation's counter-espionage agency ASIO, preventing the spies from getting the Labour candidates preselected."
What has raised eyebrows is the open endorsement of the Labour candidate by China's Global Times. "Albanese will not be a charismatic leader, but he positively shines compared to (Prime Minister) Scott Morrison. Such is the abysmal state of Oz politics. One would like to see a reset in ties with China, but Oz leadership is weak & US pressure is sustained," went the tweet on its official handle.
China's new ambassador to Australia, Xiao Qian, has broken away from the wolf warrior rhetoric of his foreign ministry, indicating that Beijing sees "a good opportunity" to ease tensions in the period after the vote.
The big question is, will a Labour Party victory dent the Quad summit in Tokyo on Tuesday. Australia under Labour is expected to reiterate its commitment to the US partnership. But some of that robust, gung ho attitude that Morrison brought with regard to the Quad and AUKUS, could see a dilution. Albanese may seek to bring more balance in the interaction with China, Quad and the AUKUS. It will also be interesting to see how Penny Wong, billed as successor to current foreign minister Marise Payne, views India. Could a Labour victory impact the sale of coal and rare earths to India?