Indo-Pacific Hinges On ASEAN Centrality, Is The Bloc Up To It?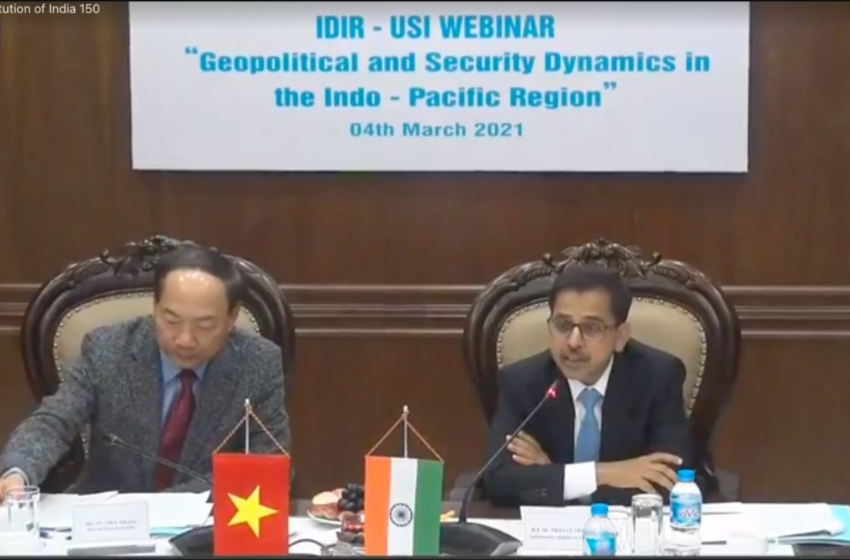 NEW DELHI: A day before Australian PM Scott Morrison let it out that he was looking forward to the first meeting of the heads of state of the Quad, India called for Vietnam's active participation in the "Quad Plus" (an emerging arrangement that would also draw in New Zealand and South Korea).
At a webinar on Geopolitical & Security Dynamics in the Indo-Pacific Region, organised by the think tank USI of India and the Hanoi-based Institute of Defence International Relations, Pranay Verma, India's ambassador to Hanoi said: "It is in Vietnam's as much as in India's interest that we reflect this inescapable reality of the Indo-Pacific as an intrinsic part of our national strategy, both in thinking and discourse and in terminological description. We believe that the India-Vietnam Comprehensive Strategic Partnership is a critical piece in the Indo-Pacific vision."
Turning to ASEAN, Verma said the four priority areas of ASEAN's Outlook on Indo-Pacific (AOIP)—maritime partnership, sustainable development goals, connectivity and economic partnership—"overlap very nicely with India's Indo-Pacific Oceans Initiative. This reflects the logical awareness of what we need to do for the region's security and growth," he underlined.
"Our Indo-Pacific vision is premised on two basic recognitions: opportunities and challenges cannot be artificially separated and the geographic space represents the new growth realities of this century and not of the last."
Shorn of diplomatic niceties, Verma appeared to be making the point that while "ASEAN centrality" is endorsed by the Quad as part of any formulation on the Indo-Pacific, the question is whether the 10-member grouping has the will to stand up to China. This is not certain given that ASEAN is primarily a trading bloc with very limited military potential. The body is also divided from within on China, so it has not been possible to develop a consensus on how to deal with China's expansionism in their South China Sea backyard.
Vietnam's ambassador to India Pham San Chau hinted at this disunity when he said the way the ASEAN deals with and overcomes its inner challenges, like the political turmoil in Myanmar, "will have great implications in the evolving regional architecture".
On the South China Sea, he was more blunt, warning that "ongoing emerging security issues with competition for sovereignty in the sea are a challenge for countries". In the last year, he pointed out, there has been "unprecedented circulation" of note verbales on the freedom of navigation in the South China Sea and stressing on the claims of China. "We have never seen such development in the South China Sea. It is a development of great concern," he underscored.
He echoed India's stand that "the Indo-Pacific is not of rivalry but a region of prosperity of all. The Indo Pacific is a region that accommodates all the important countries of the world. The rise of China, the uncertainty of the previous U.S. administration, the growing economic and strategic power of India, the rising competition between U.S. and China, has resulted in a global centre of gravity in the Indo-Pacific."
Vietnam's ambassador also had a word on India-China border tensions, saying that the disengagement in February has "relieved the concern of many countries in the region". But he also warned "it has long lasting implications on the geopolitics and dynamics of the region. We are closely following the developments."
(The author is a senior journalist on the foreign policy beat. Views expressed in this article are personal)