In LAC Clash With China, Expect No Overt ASEAN Support For India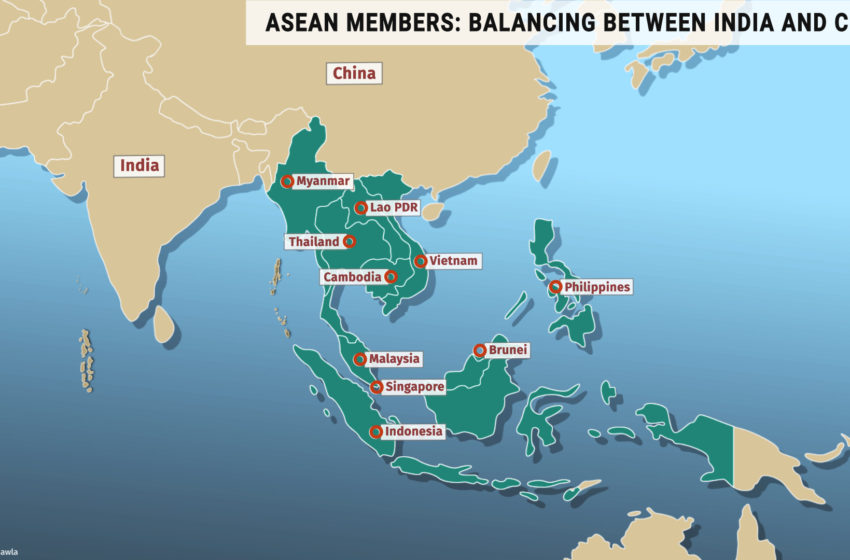 NEW DELHI: As India and China lock horns in the high Himalayas, the 10-member Association of Southeast Asian Nations (ASEAN) is keeping a close eye on developments. Although many among them would like India to play a more high-profile balancing role vis a vis China, none is expected to openly back India, given their dependence on China for trade and investment.
"The ASEAN countries will continue to remain neutral and won't take sides. We'll have to manage by ourselves," former foreign secretary Kanwal Sibal told StratNews Global. However, these nations "will be more suspicious about China now as they have been dealing with its muscle-flexing in the South China Sea."
Indeed, ASEAN has successfully resisted Beijing's attempts to finalise the Code of Conduct for the South China Sea on its terms. The ASEAN states likely to support India are Vietnam, Indonesia and the Philippines but only in a hush-hush manner with each of them facing issues with China in the maritime domain. While both Vietnam and the Philippines have territorial disputes with China in the South China Sea, in the case of Indonesia it is a little more complicated.
Last month Indonesia wrote to the UN secretary-general stating that China's claims over the South China Sea "lacks international legal basis", indicating its worries over Chinese muscle-flexing close to Indonesia's exclusive economic zone in the North Natuna Sea, off Borneo.
For the other ASEAN states, their economic stakes in China are too high. Anil Wadhwa, who served in India's missions in Hong Kong, Beijing and Thailand, notes that "the economic interests of ASEAN nations are more closely intertwined with China than with India." China is ASEAN 's third largest investor and in the first quarter of this year, overtook the European Union to become the region's largest trading partner.
Rajiv Bhatia, who was India's ambassador in Myanmar, believes that Cambodia, Laos and Myanmar, "will lie low and not utter a word, while Brunei's voice will be feeble." Thailand, a member of the BIMSTEC (Bay of Bengal Initiative for Multi-Sectoral Technical & Economic Cooperation) of which India is a member, has more eggs in the China basket.
Singapore, Bhatia says, is "turning out to be a disappointment as it is perceived to be moving close to China." He referred to a recent article by Singapore's PM Lee Hsien Loong in the 'Foreign Affairs' magazine, which focused on the need for the U.S. and China to put their differences aside and work together. Lee also warned against containing China. What rankled Indian diplomats was the brief reference India merited.
In the case of Malaysia, even though an India-friendly government has been in place there since March, New Delhi can expect little support given the huge influence China wields, says Bhatia. Sibal believes that Malaysia is "the most difficult for us within ASEAN and will have no sympathy for us". The Islamic lobby that appears to prize Pakistan over India is another issue.
Incidentally, Malaysia has its share of troubles with China in the South China Sea. The most recent one was a stand-off lasting over a month between the vessels of the two countries off Borneo.
The harsh reality is that despite its active outreach to ASEAN members, Delhi has no answer to China's economic penetration of the region. The only way India can compete is by joining the RCEP, but when the outlook in Delhi is to avoid FTAs, China has been given a walkover.