When China Does Well, World Will Get Even Better: Xi Jinping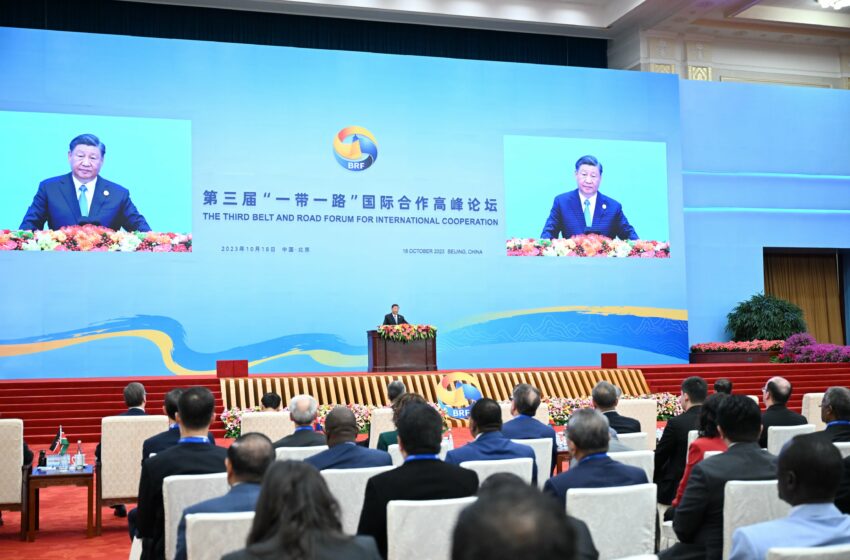 NEW DELHI: At the third Belt and Road Forum (BRF)—the biggest gathering of world leaders in Beijing since the pandemic—President Xi Jinping declared that his pet project launched a decade ago is on the "right side of history" even as he announced tweaks going forward.
"We have drawn a blueprint for the great cause and we need to implement it thoroughly. China is willing to deepen its partnership with Belt and Road cooperation partners, promote Belt and Road cooperation to a new stage of high-quality development and make unremitting efforts to achieve the modernization of countries worldwide," Xi told the gathering that included representatives from 140-odd countries and 30 global organisations.

He made no explicit mention of the current geopolitical turmoil (the wars involving Russia-Ukraine or Israel-Hamas) but acknowledged that "currently global changes, changes of the times and changes in history are unfolding in unprecedented ways".
China says it had signed more than 200 BRI cooperation agreements with over 150 countries and 30-plus international organisations across five continents till June this year. And that the initiative has achieved great results.
The third BRF has received extensive coverage in the Chinese mainstream media and the tightly state controlled social media platforms. For a country locked in great power competition with the United States, the political messaging of the event—which had the participation of about 20 heads of state/government, including Russian President Vladimir Putin—was not lost.
"Clearly, the invitation to Putin is an attempt to cock a snook at international law, international norms, because this is his first visit outside the former Soviet Union since he was sanctioned by the International Criminal Court. He did not visit India (for the G20 summit), he did not visit South Africa (for the BRICS summit). China is using this forum for getting countries to declare where they stand vis-à-vis China and the U.S.," says Jabin Jacob, Associate Professor, Department of International Relations and Governance Studies at the Shiv Nadar Institution of Eminence.
In the midst of fighting a war with Ukraine and with Russia's ties with the United States at its rock bottom, Putin played to the gallery. "Every one of us when we start something really big, we expect it will be successful. But understanding the global scale that was initiated 10 years ago by President Xi Jinping, it is really hard to expect that everything will be well. But our Chinese friends managed to do that. And we are really glad to see these successes."
There has been global pushback against many BRI projects which have been described as debt traps, leading to economic turmoil and defaults by some countries in Africa and in Asia; Sri Lanka to name as an example. And with low return on investment, Xi announced that the China Development Bank and the Export-Import Bank of China will each set up a RMB 350 billion financing window. An additional RMB 80 billion will be injected into the Silk Road Fund. While advocating 'practical cooperation', he said China will promote both signature projects and "small yet smart" livelihood programmes.
"There are subtle changes in the BRI projects, from a heavy focus on big-ticket infrastructure projects to digital economy and small-scale projects, although big infrastructure projects remain part of the larger plan but at a lesser scale than in the previous years. This change is driven by big infrastructure projects being financially unviable in all contexts," says Devendra Kumar, Associate Fellow at Shiv Nadar University.
Xi made no mention of China's biggest rival but did take a not-so-subtle dig at the United States and its partners. "Ideological confrontation, geopolitical rivalry and bloc politics are not a choice for us. What we stand against are unilateral sanctions, economic coercion and decoupling and supply chain disruption."
He also announced new measures that China will undertake: joint efforts to build a new logistics corridor across Eurasia linked by direct railway and road transportation, removal of all restrictions on foreign investment access in manufacturing, 1,000 small-scale livelihood assistance projects, deeper cooperation in green energy, infrastructure and transportation and a global initiative for governing artificial intelligence. 
How many of these will see the light of day is anybody's guess.