The White Man's Burden Of Proof Is On Trudeau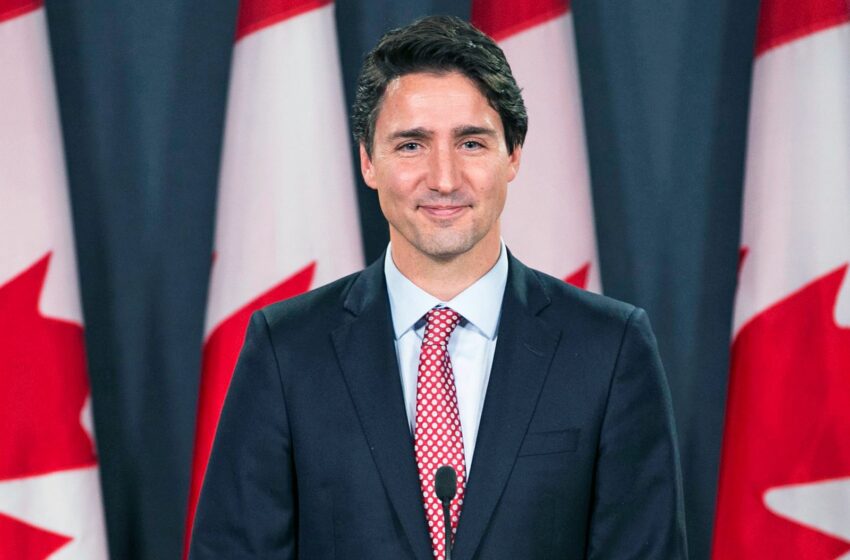 NEW DELHI: The White Man's Burden, the Rudyard Kipling poem which essentially justified colonialism by asserting that it is the duty of white people to manage the affairs of the less-developed non-white people, apparently still resonates with many in the West. Nothing else explains how Canadian Prime Minister Justin Trudeau's public assertion, without a shred of evidence to back it up so far, that the Indian government was behind the killing of a Khalistani separatist operating out of Canada, is being accepted as the Gospel truth not just by his fanbase and his allies in the 'White' world but also by media houses like the BBC and the Economist across the Atlantic.
The muted formal reactions by the U.S., the UK, Australia and others urging New Delhi to 'cooperate' with the Canadian investigation is ascribed to their need to keep India as a bulwark against another non-white upstart, China. Apparently, after accusing it of murder, they want New Delhi to help find evidence that it was involved.

'Western countries have for too long acquiesced to the Indian government's abuses,' declares The Economist, insisting that 'If India ordered a murder in Canada, there must be consequences.'
"In the past, Western nations have condemned alleged extraterritorial assassinations carried out by countries such as Russia or Iran or Saudi Arabia. They will not want India to join that list," pontificated the BBC, prompting Indian MP Shashi Tharoor to ask: "Hello? The two foremost practitioners of extra-territorial assassinations in the last 25 years have been Israel and the US! Any mirrors available in the West?"
The acute shortage of mirrors is evident across the Atlantic, where a magazine by the same name declared that 'The Killing in Canada Shows What India Has Become,' adding 'The government in New Delhi may well be the sort that will do anything to silence dissent.'
Shooting himself in the foot—not once but several times—has apparently failed to cure Trudeau's foot-in-mouth disease, so he now passes it off as 'free speech'.
That is what he mumbled sheepishly when Chinese President Xi Jinping ticked him off in public at the last G20 summit in Bali, for leaking a slanted version of a private conversation between them to the media.
And of course, in his limited world view, free speech goes way beyond leaking private diplomatic conversations to the media. It apparently includes the right to call for the dismemberment of another sovereign state, to threaten and encourage attacks on diplomats and vandalise diplomatic missions, to eulogise the killers of a prime minister by thugs funded by a third country, Pakistan, whose only credible export is terrorism.
But then, despite credible evidence and several warnings by both Canadian and Indian intelligence agencies, this is a country whose security services failed to prevent the bombing of Air India flight 182 by Khalistani terrorists led by Babbar Khalsa founder Talwinder Singh Parmar.
On June 23, 1985, Kaniskha, or Air India Flight 182 on the Montreal-London Delhi Bombay sector exploded about 190 km off the coast of Ireland, killing all 329 passengers and crew, including 24 Indian citizens, 27 British citizens and 268 Canadian citizens. Another bomb, meant for Air India Flight 301, exploded before it could be loaded on the aircraft at Narita International Airport, Tokyo, killing two baggage handlers.
The subsequent investigation and trial, which took nearly two decades and cost almost 130 million Canadian dollars, led to the conviction of only one man, Inderjit Singh Reyat, a British Canadian, who pleaded guilty in 2003 and was sentenced to 15 years in prison. Several other accused, including Parmar, were acquitted because two of the prime witnesses were murdered, and a zealous Canadian Security Intelligence Service erased hundreds of hours of wiretaps fearing that their sources would be compromised. Reyat was freed in 2017.
But even though the 1985 bombing was billed as the worst terrorist attack in Canadian history, and the world's deadliest act of aviation terrorism until the 9/11 attacks of 2001, a June 2023 poll shows that that nine out of ten Canadians have little to no knowledge of the attack.
Returning to the White Man's burden, it is perhaps interesting to note that a request in 1982 by then Indian Prime Minister Indira Gandhi to extradite Talwinder Singh Parmar was apparently declined by the Canadian prime minister. The reason: the extradition protocols between Commonwealth countries apparently didn't apply because India recognized Her Majesty only as the Head of the Commonwealth, and not as the Head of State. In other words, if you didn't accept the British Queen as your ruler, you are a less deserving member of the Commonwealth. The Canadian Prime Minister at the time: Justin's father Pierre Trudeau.
Parmar, who returned to India after the bombing, was killed in an encounter with the Punjab police in October 1992.
Justin, who has been Canada's Prime Minister since 2015, has built a reputation of being a liberal prime minister with politically correct views on race, diversity, gender and ethnicity. Yet in 2019, several pictures and a video of him wearing blackface, or a racist imitation of a black person which often resembles an ape, when he was a teacher at an academy, as well as in high school, were released, as well as a video of him in a racist dress. Trudeau was quick to apologise, insisting that he did not know it was racist, but should have.
Among those who slammed him for this at the time was Jagmeet Singh, leader of the New Democratic Party, who was denied a visa by the Indian government in 2013 for his vocal support for the Khalistan movement.
Today, Trudeau's government is propped up by Singh's NDP, and perhaps that partly explains his strident take on the killing of an activist in Canada. But even though he might not have read Kipling's poem, his condescending attitude towards Prime Minister Modi and President Xi Jinping indicate that the rest of it comes from a sense of entitlement, which smells suspiciously like The White Man's Burden.
Unless he quickly produces clinching evidence of India's involvement in the killing, that burden could break his slender back.

Related stories: