Ramifications Of A Military Escalation In Israel-Hamas War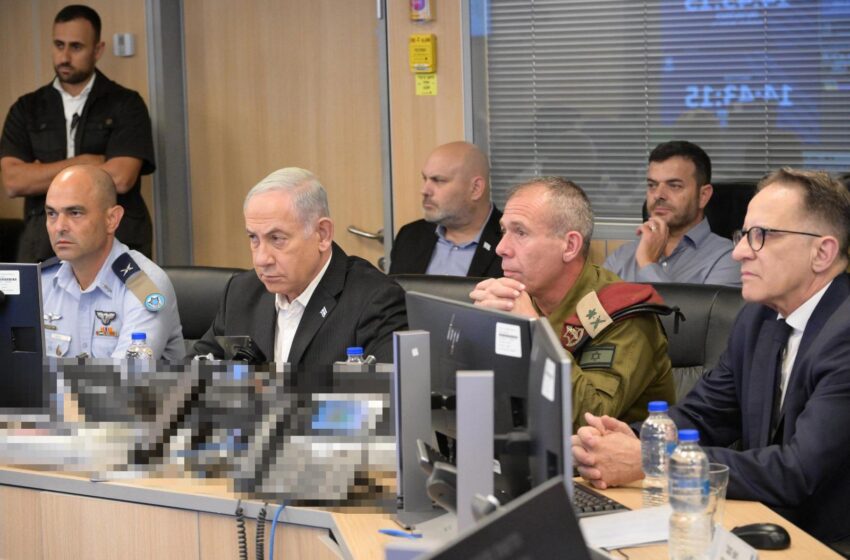 NEW DELHI: Rocket attacks on U.S. air bases in Iraq and Syria and U.S. interception of drones fired by Houthi rebels believed to be heading towards Israel shows that Tehran's proxies have begun to take action. Though Tehran stated in a statement on Sunday that it would not intervene directly against Israel unless Iranian territory and its citizens were directly targeted, the growing frequency of the attacks suggests that Iranian proxies dubbed the 'Axis of Resistance' may be determined to target U.S. forces and potentially widen the conflict should Israel escalate military actions in Gaza.
While President Biden has sent a large deterrent force to the Middle East, consisting of two aircraft carriers and 2,000 U.S. troops, the power of Iran's proxies and their support for Hamas cannot be underestimated. Professor AK Pasha, Director of the Centre for India West Asia Dialogue, says Hamas is not just supported by Iran but also by Qatar, Turkey, Egypt and others in the region. Besides, Iran has proxies in a number of West Asian nations which indirectly involves other Arab nations, whether they like it or not, into the larger conflict. From Hezbollah in Lebanon, Iran militia in Iraq, freelance fighters in Syria, who are believed to be on the Golan front, and the Houthis rebels in Yemen, the entire region will get caught up as U.S. bases are targeted.

"The visible military presence of the U.S. in West Asia renders it vulnerable to proxy attacks. The most visible is the Al-Udeid base in Qatar which has the largest concentration of U.S. personnel of 9,000 troops. There is also the U.S. naval base in Bahrain which is home to the U.S. Naval Forces Central Command, or Centcom. The mode of attack will probably be through speedboats used by Iraqi freelance fighters which have wrecked desalination plants and refineries in the past. This can easily widen the conflict across all GCC countries including Saudi Arabia which has an estimated 12,000 non-combatant U.S. personnel in the eastern part of the country," says Pasha.
Apart from the Iran threat, the other part of the equation is just what Hamas can do. West Asia expert Talmiz Ahmad believes that despite the rhetoric, Israel knows that in Gaza, Hamas will inflict maximum damage as its fighters are trained in guerilla warfare, something the 300,000-strong Israeli military reservists lack. The other problem is that a ground invasion could potentially cause an attack on three fronts. "If Israel looks to invade, it will not only have to deal with Hamas but also Hezbollah in Lebanon and fighters in Syria as well. So Israel faces a tri-pronged threat here. Should it enter the northern part of Gaza that may also cross a red line for Iran," he says. Though Ahmad acknowledges much will depend on what the U.S. does here, he feels President Biden will have to weigh his actions as military action will not be a popular option within his Democrat party and the U.S. public, many of whom are divided on Israel's actions in Gaza.
Threats on the military front aside, speculation is growing on how much cost Iran can impose on Israel's economy. While Gulf nations rejected Iranian foreign minister Hossein Amir-Abdollahian's call at the Organisation for Islamic Cooperation (OIC) meeting for an oil embargo and sanctions against Israel, this attitude may change if the conflict escalates. An oil embargo would be symbolic as Israel has moved on to source from Gabon and Nigeria, with small amounts from Brazil and Egypt.
What may be of more concern is the gas agreement involving Iran, Egypt and the EU. Inked at the East Mediterranean Gas Forum in Cairo in February 2022, it involves Israel exporting LNG to Egypt which then processes and sends it to the EU. Energy experts say the deal, which was pushed through by the EU to wean itself away from Russian gas, is now in danger of falling apart. Israel, which has become a major gas-producing country in recent years, thanks to the Tamar, Leviathan and Karish fields, has suspended production in Tamar since the Hamas attack. The field meets 70% of Israel's energy needs for power generation. The shutdown has lowered Israeli gas exports to Egypt by an estimated 20%. Other projects by global firms in the Eastern Mediterranean have also been shelved leading to questions as to how Israel and the region could be impacted in the aftermath of this crisis.