Pak-Backed Terrorists May Apply Hamas Tactics Against India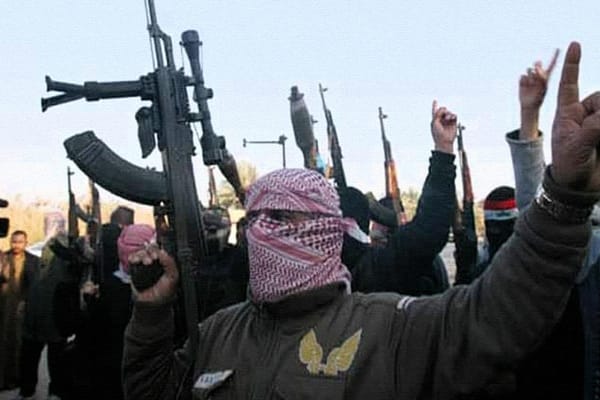 NEW DELHI: What are the lessons for India from the Hamas strike on Israel? Lt Gen PR Shankar, former DG Artillery with vast operational experience, argues that apart from increased vigilance on the LoC and continuous monitoring of India's internal security situation, contingency measures needed to be taken to handle surprise and deception tactics by the enemy.
"If you look at Kargil, the Eastern Ladakh operation in 2020 or the many other occasions when Pakistani-backed terrorists have infiltrated, they have had a habit of surprising and deceiving us. It is not just intelligence; intelligence is but one part of it. The idea must be to discern their moves and have contingency measures in place where you can put surprise and deception into your plans when tackling the enemy."

He pointed out that like Hamas, Pakistani-backed terrorists do not use high-end equipment either and therefore optimum use needed to be made between man and technology to thwart their intentions.
"Given that Pakistanis do not use high-end equipment we have to monitor all the more closely what arms they are buying from the market. At the same time, we must bear in mind that they will have access to weaponry left by US soldiers in Afghanistan. These weapons are high-end weapons and here we will have to discern what they will use and how will they use it. Will they break the fence (on the LoC) or do a vertical envelopment? There are things that we need to plan for."
Brig. SK Chatterji (Retd), Editor of the Indian defence portal Bharat Shakti believes that while India should not expect a Hamas-style attack from Pakistan, given its internal instability and the already existing international pressure upon the country, Pakistan-backed terrorists could find other ways to attack India.
"We need to bear in mind that when a terror group succeeds it does give a lift to other terror groups across the world. This will certainly be the case here. The recent killing of the Pathankot attack mastermind Shahid Latif in Pakistan, along with the ongoing tensions surrounding the Nijjar killing in Canada, might give terror groups an added incentive to attack India," he said.
"The Hamas attack also provides them with new ideas. Tomorrow a terrorist group may decide coming in by glider is as good as coming by the ground infiltration route. You can't spot a glider in darkness – there is almost no radar signature and so a surveillance system may not be able to detect him. This may embolden terrorists to come in with more explosives and weapons which could be more than what he could trek across the mountains. There is also the question of UAVs to be considered. Today, drugs and weapons can be brought in on a UAV why not a man? These bring up new questions for India," he added.
The other major question of concern for India is intelligence. While the country has the basic framework in place with the IPS cadre, a centralised cadre but whose officers work in the state police and intelligence across various states. However, security officers complain off the record, that political tussles between Centre and some states have sometimes led to irrelevant intelligence. There may also be a need to relook the current top-down model of intelligence sharing and allow intelligence to be shared in a parallel manner between various agencies so that it could be acted upon in a timely manner.
According to Gen Shankar, this is essential given that sleeper cells are a major cause of concern for intelligence agencies.
"The internal threat in India is always there because the reality is there are some people in India who have views that are consistent with that of Pakistan. They will create sleeper cells. You have to tackle it politically, you have to tackle it through state intelligence because what a policeman has is something valuable and that is what we are missing out. So, we have to see whether we are consolidating that kind of intelligence and if we are using it to its optimum purpose," he said.
National Security Guard director general M.A. Ganapathy warned that over-reliance on technology and lack of intelligence were major takeaways for India and called for crisis management response at the Central level.
"We need to have a framework of crisis management response at the national level on extreme terrorist scenarios and while the reliance on technology is imperative, it has to be complemented by highly skilled personnel who are at the pinnacle of their craft. We need to constantly invest in the skill upgradation of our personnel who are the ultimate redeemers in a terrorist response mechanism, ultimately it is the man and the weapon which make the final difference," he said.