No Guarantee India Will Get Its Hands On Tahawuur Rana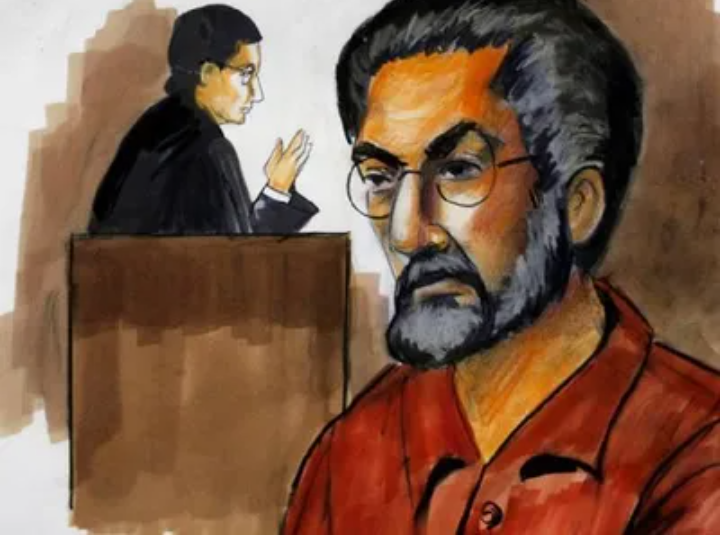 NEW DELHI: "We are in regular touch with US authorities to ensure there is speedy extradition of Tahawuur Rana."
That was India's foreign secretary Vinay Kwatra at a media briefing. The response gave away nothing, certainly nothing to suggest India may have its own doubts over how serious the US may be about Rana's extradition. There is a widespread suspicion in Delhi that US intelligence agencies may have known about the 26/11 attacks but did not tip India off as they had other goose to cook with David Headley, the man who visited Mumbai five times to survey sites for the attack.

Headley remains in prison, sentenced to 35 years in 2013. So does his childhood friend Rana, convicted of providing material help to the Lashkar-e-Taiyyaba, that carried out the attack. Rana is a former Pakistani army doctor who moved to Canada and then to the US to run an immigration business in Chicago.
At his trial, prosecutors said his company was a front for coordinating attacks planned in Denmark, attacks that did not materialise. But he organised Headley's visas to India and worked as a conduit between him and his Lashkar handlers. Rana says he knew Headley was working for Pakistan's ISI but denies any foreknowledge of the Mumbai attacks. This contradicts Headley's testimony that Rana was warned by a retired ISI Major Abdul Rehman 'Pasha', about the Mumbai attacks six months before they happened. Rana even helped Headley set up an immigration service in Mumbai.
India's National Investigations Agency can only hope for the best, also aware that the US judicial process is long and uncertain. Legal experts say Rana can appeal in the Circuit Court and the Supreme Court. The final nod has to come from Anthony Blinken, secretary of state.
India also has to deal with the perception in some quarters in Washington DC, that police procedures here routinely violate human rights and that torture is widespread. Amnesty International reports critical of India have strengthened these perceptions.
Says a senior diplomat. "Most countries are reluctant to send back your nationals but are very reluctant to send you their or third-country nationals. We have asked Khalistan activists to be sent back from the UK but none of them have ever been sent back. In the case of Abu Salem, we got him back only after we gave two written undertakings that he would not be tortured or given the death penalty."
Even when the government is willing, extradition has not happened., the diplomat said, recalling "A case we handled in the UK in the 1990s with regard to Karamjit Singh Chahal, a Khalistani activist. The British government wanted to extradite Chahal but the court ruled the Home Secretary had not fully applied his mind and asked him to reconsider. When the British government insisted, Chahal then took his case to the European Commission on Human Rights who ruled that he was a political activist and would be subject to torture. Thus, they overturned the UK government's decision and he never went back.".
There may also be a concern in the US that if Rana is sent to India, there is no guarantee what he could tell his interrogators, including the possible complicity of US intelligence agencies in the 26/11 attacks in Mumbai. That could be highly damaging to US relations with India.