Niger Coup Underscores Troubling Cocktail Of Issues In Sahel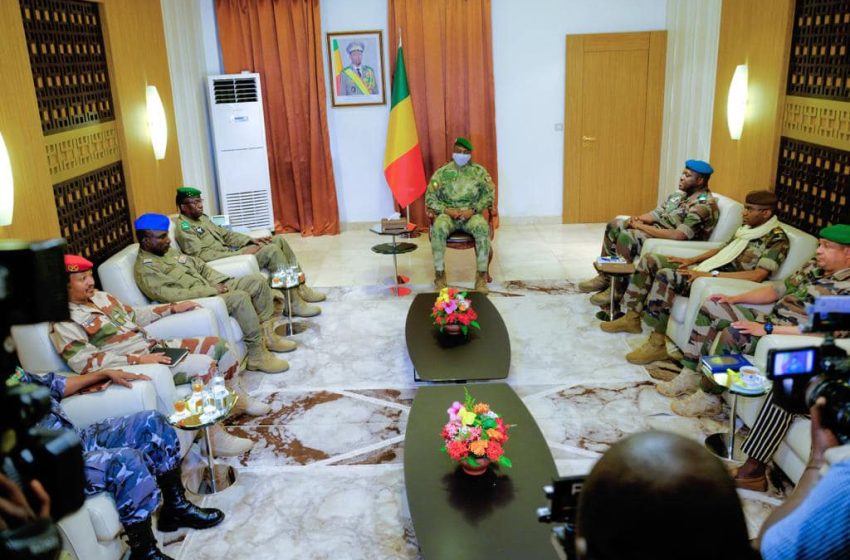 NEW DELHI: The military coup in the west African state of Niger last week has underscored a cocktail of other issues including Russia's role, allegedly through the Wagner Group, and the region's hopes of realising the Trans-Saharan Pipeline.
But first the Russian angle. Geopolitical analyst Velina Tchakarova believes the coup needed to be seen in a larger geopolitical context, wherein Russia has been trying to advance its influence in Africa at the expense of France.

"With Mali and Chad under military rule, Niger has become an increasingly crucial part of the US and France's Sahel strategies. Niger has experienced a coup attempt in late March 2022, refugee influxes, and a rise in terrorist attacks, enhancing its geo-strategic importance," she wrote, adding, "In 2021, Russia worked to promote anti-French narratives in Africa and boost its soft power in Mali, the CAR, and Niger at France's expense. Russia's long-term goal is to prevent Niger's uranium mines from falling into French hands."
Russia has condemned the coup and says it will not cooperate with the junta. But the departure of French citizens and the junta's ban on uranium exports to France are gains for Moscow. Around 15% of Niger's uranium exports feed France's nuclear reactors.
"Niger supplies France with the uranium it needs for its nuclear power plants … Reminder: nuclear power does not make for energy independence," said Sandrine Rousseau, a left-wing Green politician on X (formerly Twitter) on July 29. In 2021, Niger was also the EU's top uranium supplier, according to the European Atomic Energy Community.
But Europe is also dependent on Russia's uranium. "Russia's state-owned nuclear power company, Rosatom was Europe's third largest supplier of uranium till 2021 and currently there are 18 Russian nuclear reactors still in Europe. Europe relies on Russian nuclear energy and tensions in Niger would certainly make them think twice about moving away or applying sanctions to Russia in this sector."
Add to that the activities of Russia's Wagner Group. A report by the Armed Conflict Location & Event Data Project, which tracks political violence worldwide, stated that for Wagner while the "epicentre of conflict activity shifted from Africa — primarily Mali and CAR — towards Europe and the war in Ukraine" it was not indicative of any decline in Africa operations by the group. As the report stated, "in the first quarter of 2023, violent events involving the Wagner Group rose in Mali and CAR from the average number of quarterly events for the previous year" and added that "Wagner activities in Africa may only further increase in the aftermath of the aborted march on Moscow."
Senior Indian diplomats suspect Russia could be building a "second front" against Nato in Africa. With a clutch of Sahel states (Mali, Niger, Chad) headed by army officers seemingly disenchanted with their former colonial master France, the region could be ripe for plucking.
"This has created a front whereby Russia-influenced Sahel countries along with Algeria will be in opposition to the West namely the US, France, and possibly even the EU. The West will retaliate, and this will lead to proxy wars in the region. How this will spin out remains to be seen."
The uncertainty has hit the ambitious plan for a Trans-Saharan Pipeline, carrying gas over 4,000-km from Nigeria on the Atlantic coast to Spain and Portugal (cost $19 bn). Technical studies are underway and although it holds potential as an alternative to Europe's dependence on Russian gas, a host of local issues could come into play including funding and construction across borders, the risk of Jihadist attacks on the pipeline and so on. Sanctions on the junta by the Economic Community of West African States may not allow for any energy transactions.
Former diplomat and Africa watcher Anil Trigunayat believes "The rising up against former imperialist nations will raise old problems against Western nations. Niger has been furious with what it perceives as French and US inaction against jihadi elements in their country. So, we could see a backlash against western companies and a lack of cooperation with the West on terrorism and illegal immigration should the junta stay. Whatever happens in Niger, the West may no longer find it as easy to work with Africa."