Modi's US Visit To Mark 'Milestone' In Bilateral Relations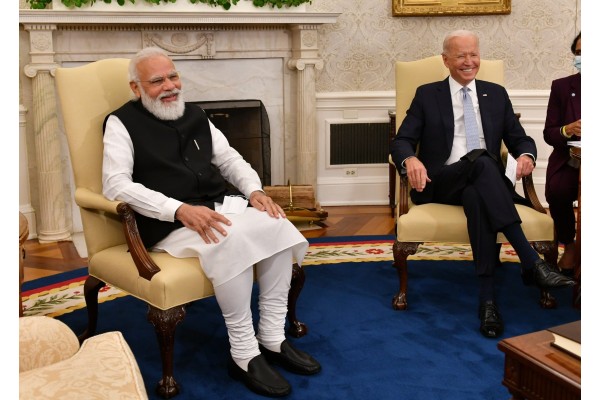 NEW DELHI: With less than two days to go for Prime Minister Modi's second official state visit to the US, Foreign Secretary Vinay Kwatra said it would be a "milestone in the relationship between India and the US." Briefing the media in Delhi, he underlined three key components of the visit: bilateral defence cooperation, strong trade and investment partnerships and technology comprising telecom, space, manufacturing, and investment.
He said a Defence Industrial Cooperation Roadmap is being worked on which would "essentially focus on all aspects of defence co-production and co-development. It also talks about how defence industrial ecosystems of the two countries could cooperate much better, how the supply lines in the field of defence industry could also interface with each other much better."

Kwatra said the PM would take up "the case of the Global South with President Biden and certainly African countries will be included in this discussion." This was with reference to India's plan to invite African states to the G20. He acknowledged there were differing opinions on Myanmar.
Modi will be in Egypt on his first official visit, and this is also the first visit by an Indian prime minister to Egypt since 1997. Egypt is increasingly on India's radar with External Affairs Minister S Jaishankar and Defence Minister Rajnath Singh having made visits to the country last year. A number of MoUs and agreements are expected to be signed on the 25th.
MODI'S ENGAGEMENTS IN US
· June 21: Will lead the International Yoga Day celebrations at the UN headquarters.
· June 22: Will travel to Washington DC where he is expected to privately meet with President Biden, followed by delegation level talks. Prime minister will also address the US Congress following which he will move to the White House where a State Dinner will be held for him.
· June 23: Lunch with Secretary of State Antony Blinken, interaction with "select CEOs" and members of the diaspora before leaving for a two-day official visit to Egypt.