Modernising Ports To Joint Naval Drills: Key Indo-Pacific Initiatives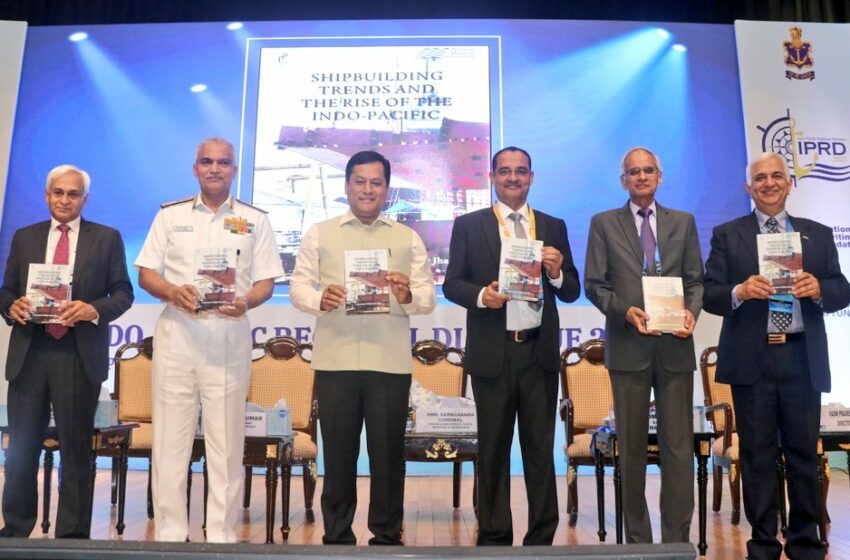 India's ambitious $82-billion-dollar (Rs 6 lakh crore) port development programme launched in 2021 with a 14-year time frame, aims to transform the way maritime business is conducted. This has implications for the Indo-Pacific, said Shipping Minister Sarbananda Sonowal as he addressed delegates on the second day of the Indo-Pacific Regional Dialogue hosted by the Indian Navy.
The programme is not only about modernizing ports and developing new ones, it's also about how they function at a time when climate science tells us we need to literally clean up our act, Sonowal said.

"The focus is on renewable energy, digitizing work processes, it's about bringing the benefits of 5G and AI so Indian ports work seamlessly efficiently while reducing emissions," the minister said, pointing out that it would draw more maritime traffic to India.
His point was echoed by Sanjay Ranjan, chairman of the Shipping Board of India, who said the port programme was also intended to boost maritime connectivity in the Indian Ocean region. Currently, it remains the most poorly connected with only 3% of trade taking place within Bimstec member states as against 11% in Europe and 20% in Asean.  He warned that non-tariff barriers were the single biggest obstacle to trade in the Indian Ocean region and called for fresh thinking.
But even as connectivity and related issues enlivened the debate, it was clear this was also about deepening common maritime ground.
Muanpuwi Sawai, joint secretary in the External Affairs Ministry, underscored the four pillars of maritime cooperation: information sharing, capacity building, operational coordination and public messaging. She said the Milan Exercise due to be held in Visakhapatnam early next year, will see the likely participation of as many as 60 navies.
The widening contours of the Milan exercise was a signal to China, the single biggest destabilising source in the Indo-Pacific. Dr Adrian Haack who heads the India office of the Adenauer Stiftung, warned that although a war was raging in Europe, it was the Indo-Pacific that merited greater attention.
He told StratNews Global in an interview that trade routes in the Indo-Pacific are long and remain difficult to monitor. The region is also politically fragmented with more countries competing although at this time, China's aggression and intimidation are a huge destabilising factor. The region is also vulnerable to drone attacks given the proliferation of such technology even to non-state actors like the Houthis in Yemen.