Maldives Gets Its Next President But Too Many Ifs Lie Ahead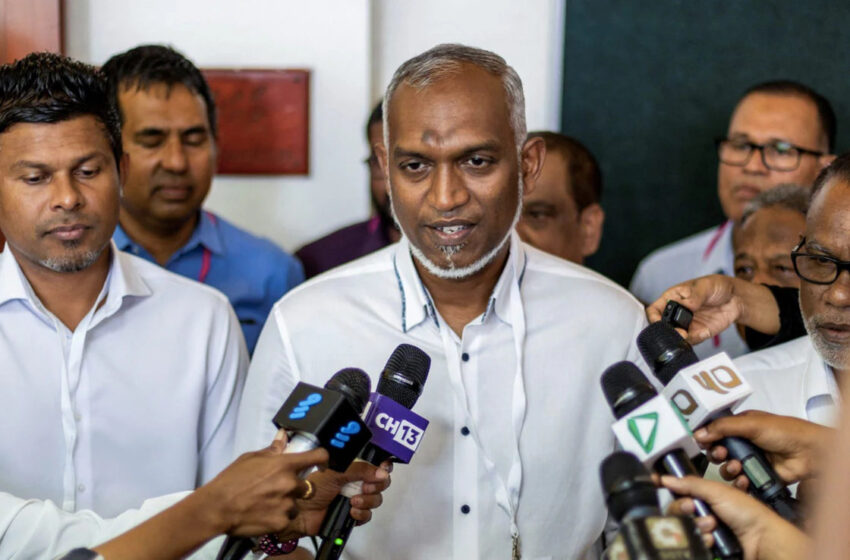 NEW DELHI: The 'bad boy' of Maldivian politics is back, so what if he's riding on the coattails of Mohamed Muizzu, the victor in the recent presidential elections. Muizzu has got former president Abdulla Yameen out of prison (he's serving 11 years for corruption) and into house arrest. Could a presidential pardon follow? The buzz is Muizzu as president does not have the power to pardon Yameen and will need to stack the Supreme Court with new judges to win a favourable verdict. In any case, it's a lengthy process.
This is where we consider the million-dollar question: is Mohamed Muizzu Yameen's man? Muizzu is a member of Yameen's party, was a minister in his cabinet and ran for president with Yameen's backing. But nothing is ever black and white in politics. In this part of the world, party loyalties can be fluid and after having become president, Muizzu may be developing ambitions for himself.

It's no secret that Yameen threw his weight behind Muizzu only after failing to win any backing for his call to boycott the elections. Five years out of power, Yameen may not be the man he once was. How many in his flock are still with him remains unclear. In that sense, the next few weeks could be crucial.
Also crucial to watch is Mohamed Nasheed, who was instrumental in weakening and splitting the ruling MDP to the point where President Ibrahim Solih lost the election. Nasheed enjoys the backing of 7 per cent of the island's voting population and, it is said, has ambitions of becoming president. As they say, the more the merrier.
Then there's parliament which is dominated by the former ruling party, the MDP. Elections to parliament are due in April next year, which means Muizzu will have to maintain a reasonable working relationship with the MPs over the next five months if he is to win acceptance of his legislative agenda. For that matter, there's no guarantee Muizzu's party will win with a comfortable majority next April. Five months is a long time in politics.
We now come to the other million-dollar question: does Muizzu's victory mean China now has the advantage over India? After all, Yameen was reckoned among the most pro-China of Maldivian politicians when he was president, opening the doors to Chinese investment and loans.
Muizzu had promised during an online chat with Chinese Communist Party officials last year that in the event his party returned to power, he would expand "the strong ties between our countries".
As minister in Yameen's government, Muizzu oversaw several China financed infra projects including a $200 million bridge linking the capital Male with the island's main airport. But all this has come at a cost. In 2019, Nasheed estimated Maldives debt to China was around $3.5 billion and it's not clear how the island's new rulers intend to pay it back. And Muizzu would know, given the Sri Lankan example, that China is a tough, unsympathetic creditor.
Finally, India. Solih's defeat is a setback but Delhi is not pursuing a zero-sum game in the Maldives. As in Afghanistan, where India has found a way to work with the Taliban, much the same can be expected here. Despite talk about the pro-China leanings of the new president, the expectation is he will be pragmatic and seek to balance China and India while also acknowledging the reality that the latter is right next door.
A decent working relationship with Delhi could be of great help to Muizzu at a time when global economic headwinds and the climate crisis are accelerating. At one end, India can provide a financial cushion (as in the case of Sri Lanka) to mitigate any fiscal crisis, and on the other, it can supply drinking water (as it did in 2014, around 1,200 tons). The new president will not be blind to the fact that for thousands of Maldivians, India is not only an affordable destination for medical treatment but also holidays.
Of course, Muizzu has also said he will send back "Indian troops". This may give the misleading impression there are many there when, in fact, it's the reverse. The Indian military presence largely comprises a team training Maldivian navy and other personnel. Exactly what Muizzu intends will be clear when he formally takes over as president next month.
Also see: