India To Tweak G20 Invitees List, It Could Help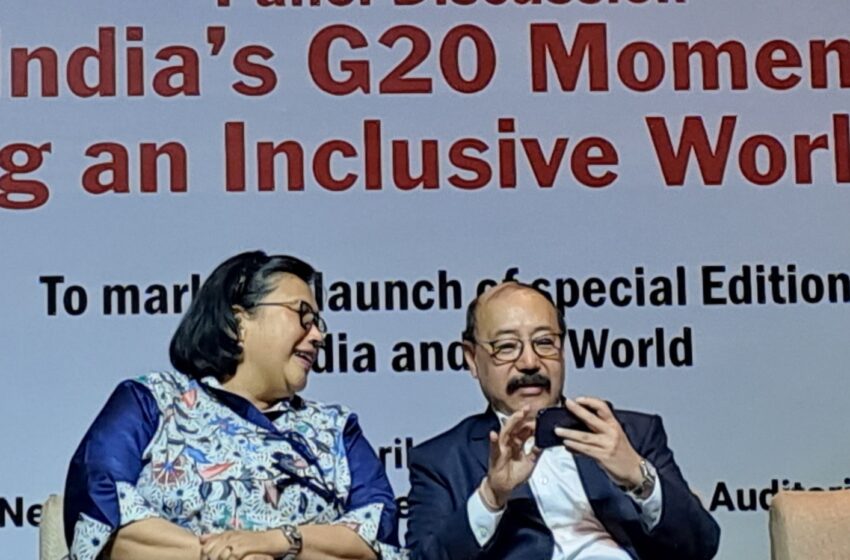 NEW DELHI: India is tweaking the list of invitees for the G20 summit, not limiting it to G20 members or special invitees. Rather, as G20 Coordinator Harsh Vardhan Shringla put it at an event organised by India Writes Network in partnership with US-based think tank Centre for Global India Insights, "(India) would also extend invitations to other countries when there was a common area of interest. Denmark for instance may be interested in meetings on ocean welfare. In this way, India has tried to make the G-20 as inclusive as possible."
That set tongues wagging and the rumour mills churning since it's been only a few hours since Ukraine's deputy foreign minister, on an unprecedented four-day visit, made a strong pitch for President Zelensky to be invited to the G20 summit.

Shringla of course would not be drawn on Ukraine but in a tacit reference to the conflict in the heart of Europe, he said India would ensure that "polarisation which is global in nature would neither cut across a world representative body like the G20 nor undermine key issues for the rest of the world. India's focus will be on human-centric globalisation."
With that in focus, a record number of African countries will attend. India is determined that global health, digital transformation and energy transition among other issues will define its presidency.
Indonesia's Ambasador to India Ina Krishnamurthi, lauded the vaccine initiative, the UPI payment system and the International Solar Alliance as Indian ideas that have been adopted by Jakarta and Malaysia. But with the Ukraine war dragging down the world economy, was the G20 up to the challenge was the question.
In her view, the G-20 was necessary as it was one of the few multilateral organisations today with such diversity that could serve as a "bridge" in a broken world. She argued that it had already been doing so as "bilateral sessions between nations were taking place in packed rooms" behind the scenes at the summit testified. With Brazil and South Africa set to take over the presidency in 2024 and 2025, the developing world had a rare opportunity to hold the presidency of the global organisation consecutively. This was an opportunity they would need to make use of, she said.