'If Russia Collapses, China Will Be Next', Warn Chinese Netizens On Weibo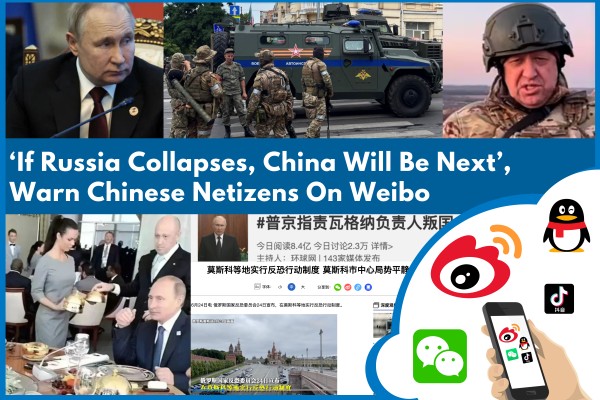 Weibo is abuzz with discussions on the "Russia Wagner Situation." About 25,000 fighters belonging to Yevgeny Prigozhin, head of the Wagner Group which is heavily involved in Ukraine, have reportedly seized control of vital military installations in Rostov-on-Don in the south, a little over 1,000 km from Moscow. Prigozhin says he will overthrow Russia's military leadership led by Defence Minister Gen. Sergey Shoigu.
Chinese netizens are emphasizing the negative consequences of war and calling for a peaceful resolution, asserting that no country should take to war. Many are drawing a link between the situation in Russia and the potential impact on China.

On Saturday, the hashtag #Putin Accuses Wagner Group Leader of Treason, was trending on Weibo. It was at the top, receiving a huge response from netizens on Weibo with numerous comments. The hashtag accumulated around 840 million views, and the view count continued to rise through the day.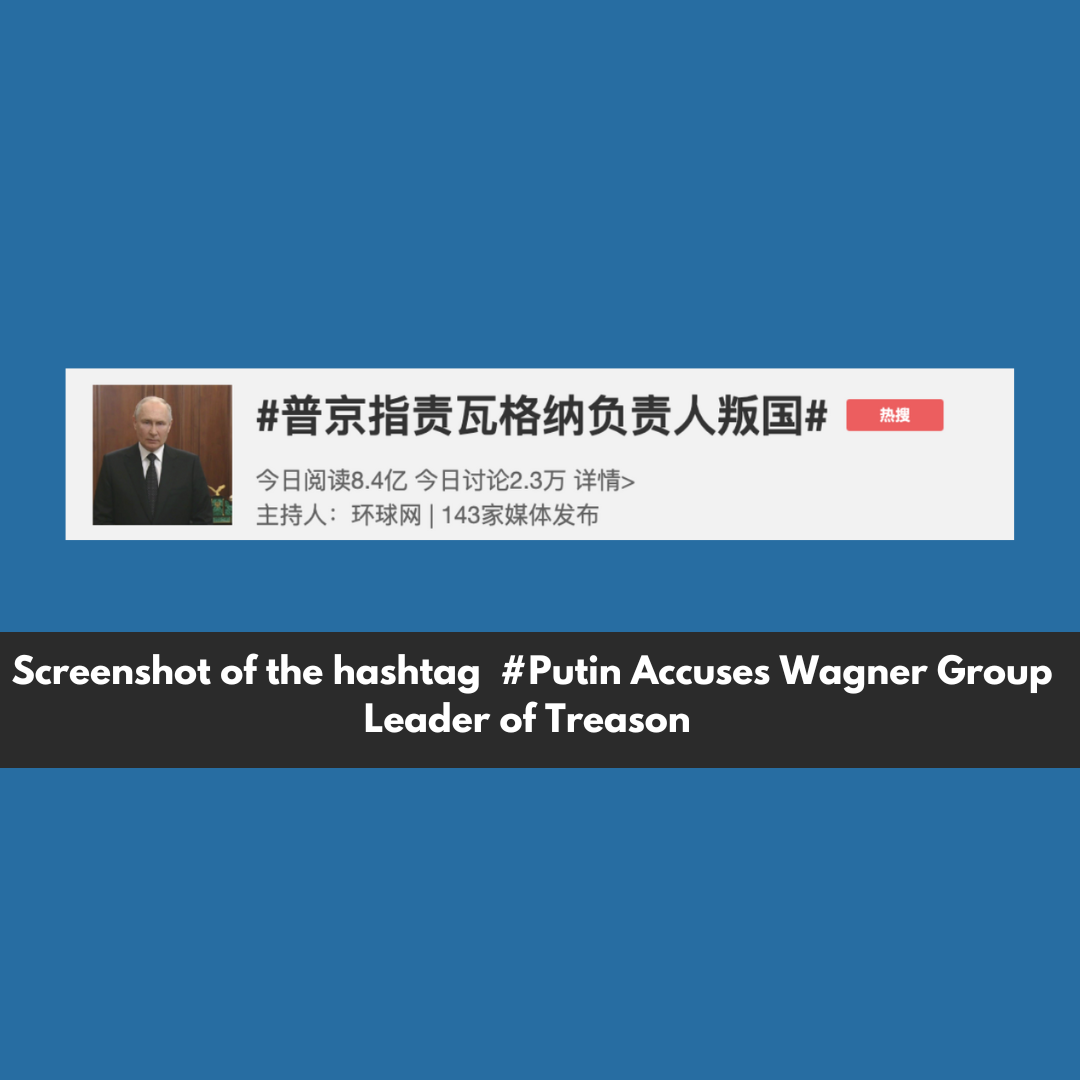 Netizens' comments reflected deep concern about the potential collapse of Russia and its implications for China. Many worried that China could lose its current strength and influence.
A comment from a netizen: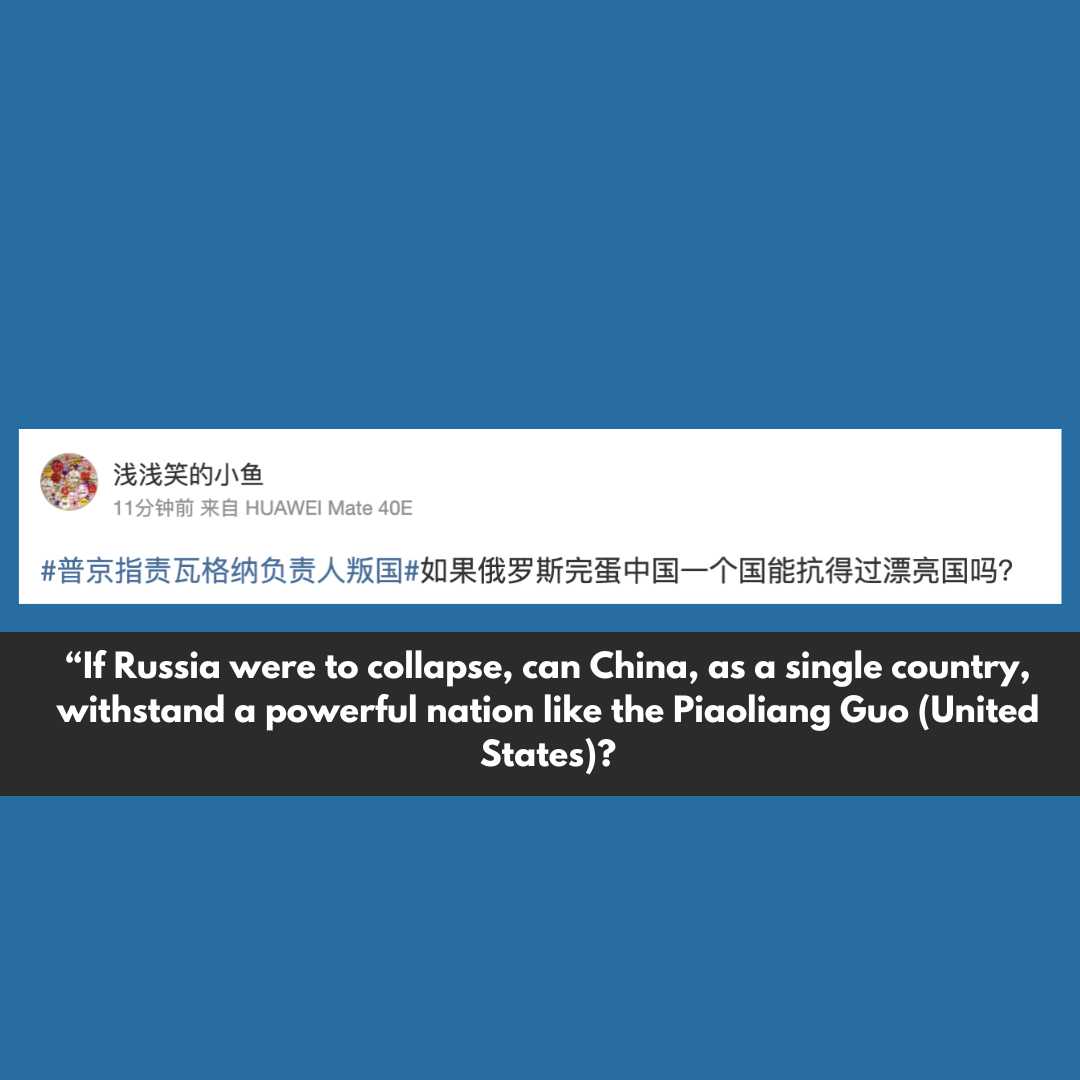 Piaoliang (Chinese :漂亮国) is a colloquial term often used by Chinese netizens to refer to the United States. It literally translates to "beautiful country" or "gorgeous country" in English.
Another Comment :
"MaoZi" is a slang term used to refer to Russians or Russia. It is also considered derogatory or offensive.
Another comment:

A verified Weibo handle says: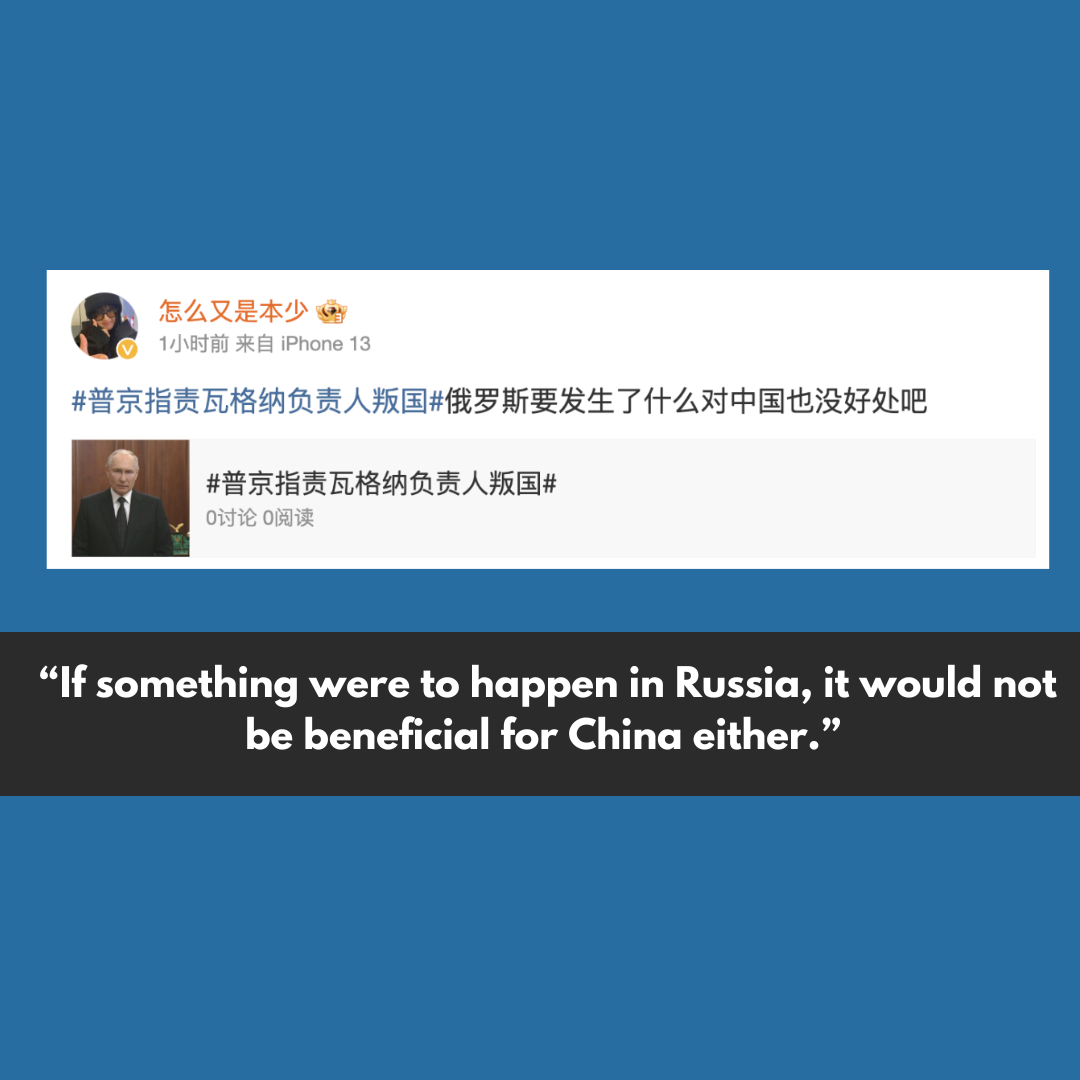 Another verified Weibo handle: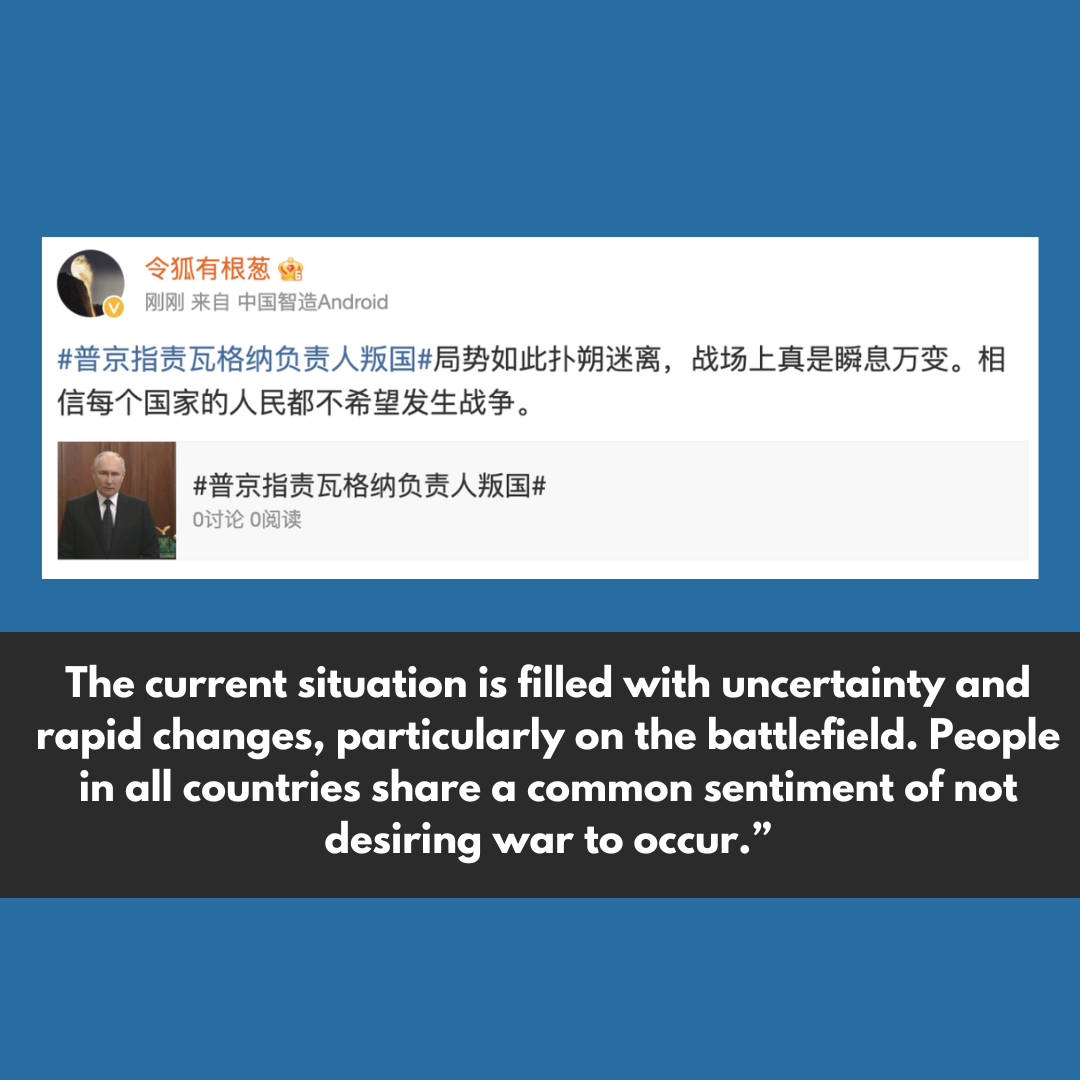 While the majority view was against war, "Little Pinks," (jingoistic Chinese) appear to feel otherwise indicating their view on how Taiwan could be reunified with the mainland.
Another comment went like this: