Hydropower, Connectivity On The Table As Prachanda Comes Calling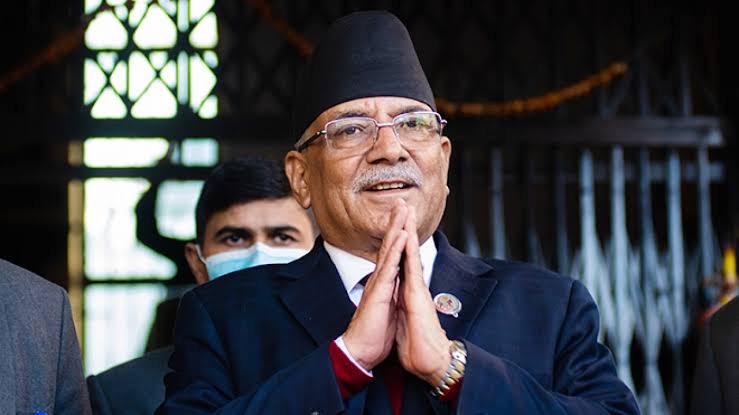 NEW DELHI: Four days in India with the meet & greet, talks and exchange of documents loaded into one power-packed day tomorrow (June 1): Nepal's Prime Minister Prachanda seems to want to leave a good impression with his host and the audience back home during his first official visit abroad after taking over the top political job in Kathmandu.
The buzz is contentious political issues like revising the India-Nepal Treaty or the territorial dispute over Kalapani, may be glossed over or limited to a quiet exchange between Prachanda and Narendra Modi.

Prachanda told parliament recently that "All disputes related to the boundary with neighbours should be resolved through diplomatic talks and the government's policy is to strengthen and deepen ties with neighbours."
Reports about the Nepal Army planning to buy Chinese military vehicles may receive short shrift given denials from the army brass there.
The focus is expected to be on the economic with Prachanda himself telling parliament that "I will discuss with the Indian side various aspects of bilateral relations such as trade, transport, energy cooperation, irrigation, air routes and other connectivity projects."
Over the weekend, Nepal's Electricity Authority confirmed the export of 600 MW of power to India. With the monsoon already set over Nepal, reservoirs are full and run of the river projects have left the country with surplus power. Prachanda is expected to seek Delhi's helping hand in exporting Nepal's surplus electricity to Bangladesh via Indian transmission lines.
Nepal has long given up opposition to any Indian role in developing its hydropower resources, with major projects being done by Indian companies (this was made easier by India's refusal to buy power from any Chinese funded or built project in Nepal). Indian firms have contracts to build and operate 10 plants.
Prachanda will be hoping Modi lives up to the promise he made to then prime minister Sher Bahadur Deuba last year that "whatever electricity you produce … I want to ensure that excess electricity in Nepal is not wasted."
In fact, reports say Prachanda may press Modi for a long-term agreement on buying power from Nepal. With over 2,700 MW of power being generated currently and another 6000 MW likely to come on stream in the next few years, Kathmandu is keen on a binding commitment from Delhi, not wanting a repeat of the situation last year when about 500 MW of surplus power worth about $90 million went unsold.
An MoU on India building the 480 MW Phukot Karnali hydropower project in western Nepal is expected to be signed, also the foundation stone of the 400 KV transmission line between Butwal in Nepal and Gorakhpur in India will be laid. The Lekhnath transmission line in western Nepal will be remotely inaugurated by Prachanda and Modi.
In terms of connectivity, India will hand over the 17-km railway line from Bijalpura to Kurtha. Incidentally, the Jayanagar (India) to Kurtha link was commissioned in March last year. More important is the detailed project report of the railway line running from Raxaul on the Indian border to Kathmandu, which will be shared with Prachanda. It is seen as the rival to the one China plans to build from Kerung in Tibet to Kathmandu.
There could also be an agreement on a highway linking Uttarakhand in India with Nepal's Sudur Paschim province. The Motihari-Amlekhiganj pipeline carrying kerosene across the border into Nepal is likely to be extended, with another one planned from Siliguri in India to Jhapa in Nepal.
India's digital payments system will soon be made available in Nepal, doing away with currency hassles that irritate Kathmandu.
Prachanda will pay his respects at the Mahakaleshwar temple in Ujjain and visit the IT SEZ in Indore before returning home to fight the many political battles that await him.
RELATED STORIES: