Decade After Launch, BRI Down In The Dumps But China In Denial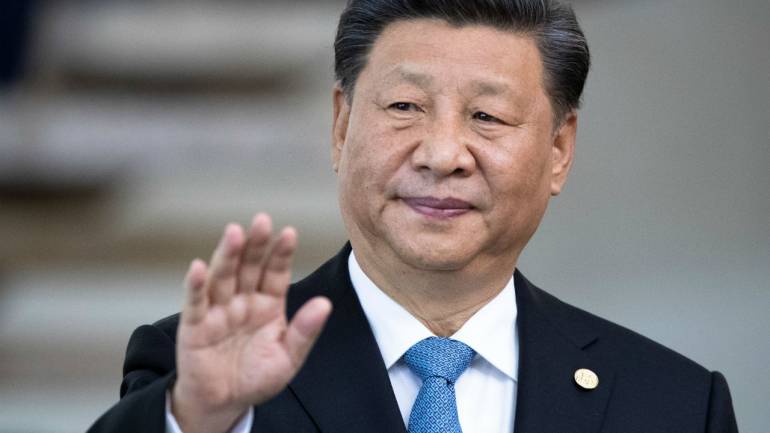 NEW DELHI: In a little over two months from now, China will host the third edition of the Belt and Road Forum at a time when it seems to have lost much of its sheen. Some of the current discourse about the BRI centres around how projects in various parts of the world and especially in poorer countries, tend to be heavily weighted against them. Apart from Beijing deciding what projects to execute, everything from labour to equipment and materials has to be Chinese, it is alleged. Repayment terms are also faulted as being onerous.
Add to that China's own pugnacious, in your face approach to foreign and strategic policy, which has seen many parts of the world turn to other countries for investment and markets.

Last month, Italy's Defence Minister Guido Crosetto, slammed his country's decision to join the BRI four years ago as "improvised and atrocious", arguing that it had not enhanced exports. Italy's participation in the initiative concludes in 2024 and may not be renewed.
A study by AidData, a research laboratory at the College of William & Mary in the U.S., said: "A growing number of policymakers in low- and middle-income countries are mothballing high profile BRI projects because of overpricing, corruption and debt sustainability concerns."
The study said Malaysia has cancelled nearly $12 billion in BRI projects over an eight-year period beginning in 2013 (when BRI was launched). Kazakhstan has cancelled nearly $1.5 billion of such projects while Bolivia has cancelled more than $1 billion.
There is evidence of "buyer's remorse", the AidData study notes, in countries as far afield as Costa Rica and Cameroon. Credit risks have also increased, with the exposure to Chinese debt now exceeding 10% of GDP in many low and middle-income countries. Add to that, 35% of BRI projects were struggling with corruption, labour violations, environmental pollution and public protests.
But China ploughs on; state-controlled media continues to hype the BRI because it is President Xi Jinping's pet initiative. At the recently concluded Chengdu World University Games, President Xi championed the BRI, meeting foreign delegations on the sidelines and engaging the visiting presidents of Indonesia and Guyana, the prime minister of Georgia and other leaders.
He has support from Russia's President Putin who has indicated he plans to attend the BRI forum in October. But Europe is backing away with French President Emmanuel Macron and German Chancellor Olaf Scholz showing no enthusiasm.
Manoj Kewalramani, who heads China studies at the Takshashila Institution, believes the disillusionment with BRI stems ironically from the optimism with which it was initially viewed.
"They believed it would bring them access to easy money and benefits. However, they have later come to realise that this money comes with its own set of strings attached," he noted. "Chinese investments come with their own set of conditions and have strategic implications for recipient countries. Moreover, the geopolitical environment has changed. China today is different from the China of 2013; it is more assertive and aggressive. Consequently, many Western countries are now discussing de-risking with regard to China."
China's state-run Global Times had a different explanation. "In terms of economic cooperation with China, it is often the security and defence officials who have the most radical attitude, the officials who are actually in charge of the economy appear to be much more "moderate" instead. This exactly shows how serious the US and the West over-stretch security issues. Crosetto is just the latest example."
Clearly, no matter how dire the situation on the ground may be, China will continue to push the BRI. Prof. Manish of the School of International Studies at the Central University of Gujarat argues that "China's economic struggles notwithstanding, the Belt and Road Initiative will persist as a central element of China's foreign policy, as long as Xi Jinping remains at the helm."
A word about India, which was the first country to come out against the BRI way back in 2017. Delhi's concerns centred around the China-Pakistan Economic Corridor (CPEC), which is part of the BRI.
"The main concern has been around CPEC's violation of India's territorial integrity and sovereignty, as well as addressing financial and environmental sustainability," Kewalramani says, pointing out that "In the initial communication before the first BRI forum in 2017, India's Ministry of External Affairs clearly articulated these concerns. India is not a BRI member state and will likely continue to express reservations about various aspects of the initiative."
Related Links: