Covid, Influenza Surge But No Reason To Panic Yet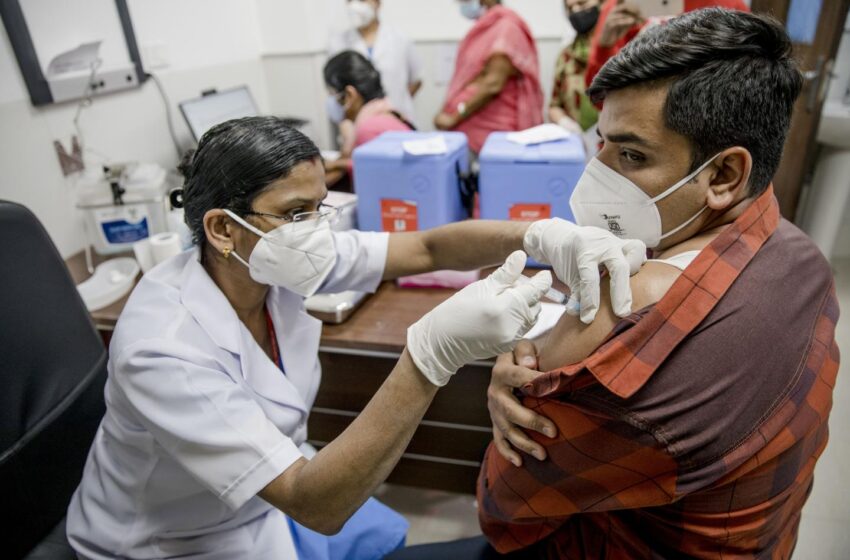 NEW DELHI: As India reported over 400 Covid cases in the past 24 hours, an interesting development is the spread of the highly infectious H3N2 strain of influenza.
"In flu cases, usually the new strain emerges somewhere in Southeast Asia or East Asia, travels across the world in 9-10 months and circles around," says Dr K Srinath Reddy Honorary Distinguished Professor at the Public Health Foundation of India. "And it's not that every country has the same calendar. So it's possible that some parts of the world have already experienced what India is facing now."

The symptoms are similar to those of Covid: fever, runny nose, cough, body ache. Dr Reddy's prescription: "You need not worry whether it's influenza or Covid. Stay home, put on a mask so that you don't infect others. When you feel better, you can venture out."
Reassuring, nevertheless from any public health standpoint, the rise in Covid numbers (daily cases going past the 500 mark last Sunday for the first time in four to five months) does generate unease with active cases nationwide hovering close to 4000, according to government data. Why is there a surge even if the numbers are not alarming? Experts say the rising cases weren't totally unexpected as the virus is still around and will resurface when immunity levels go down and people mingle freely.
"The question is whether infections are likely to have serious consequences. If hospitalizations and deaths are minimal, we have to treat it like a common upper respiratory tract infection. Whether it is slightly more severe than common cold or less severe than serious influenza, that is debatable," says Reddy.
Omicron remains the most prevalent strain in India. And while mutations are taking place within the Omicron family, the behaviour of variants has been fairly consistent— high infectivity and low virulence. At the moment, there's no seeming cause for alarm.
Kerala, Karnataka, Maharashtra and Gujarat are leading the surge. The reasons hinge around increased mobility and urban concentration, and the level of testing, says Dr Reddy. Kerala gets a lot of tourists and expats visiting their families. Gujarat has a lot of commerce and transport; Maharashtra and Karnataka are fairly busy as well. Also, in states with active healthcare systems, people may be encouraged to get themselves tested.
So is there a need to ramp up overall testing and will that help ascertain the real big picture, given that many people who get infected don't get themselves tested because their illness is mild or they are asymptomatic. "I don't think testing itself is going to guide us very strongly, except in finding out whether new variants are emerging, which are likely to have serious clinical consequences. And there too, it's not necessary to do high levels of population testing any longer. It may be better to do hospital-based testing because those are the serious cases," prescribes Dr Reddy. To check for community spread, waste water surveillance may help, he adds.