Concern, Support For Imran On Chinese Social Media
Resham
May 11, 2023

3 minutes read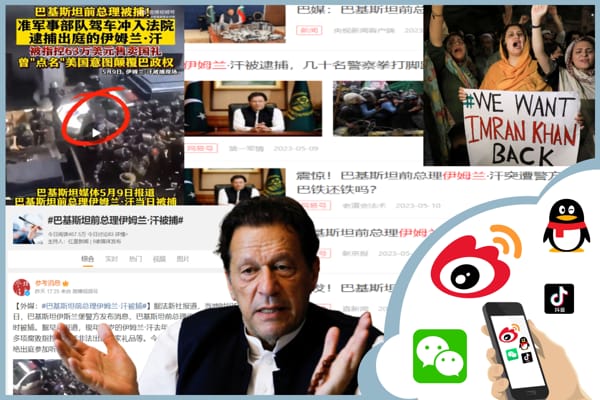 NEW DELHI: Former Pakistani Prime Minister Imran Khan's arrest and the subsequent rampaging violence continue to be a hot topic on Chinese social media. Two days after the arrest, a hashtag titled '#Pakistan Former Prime Minister Imran Khan Arrested' has garnered over five million views yet wasn't among the top 50. Little surprise, given that censors were at work on a platform that's tightly screened by the State.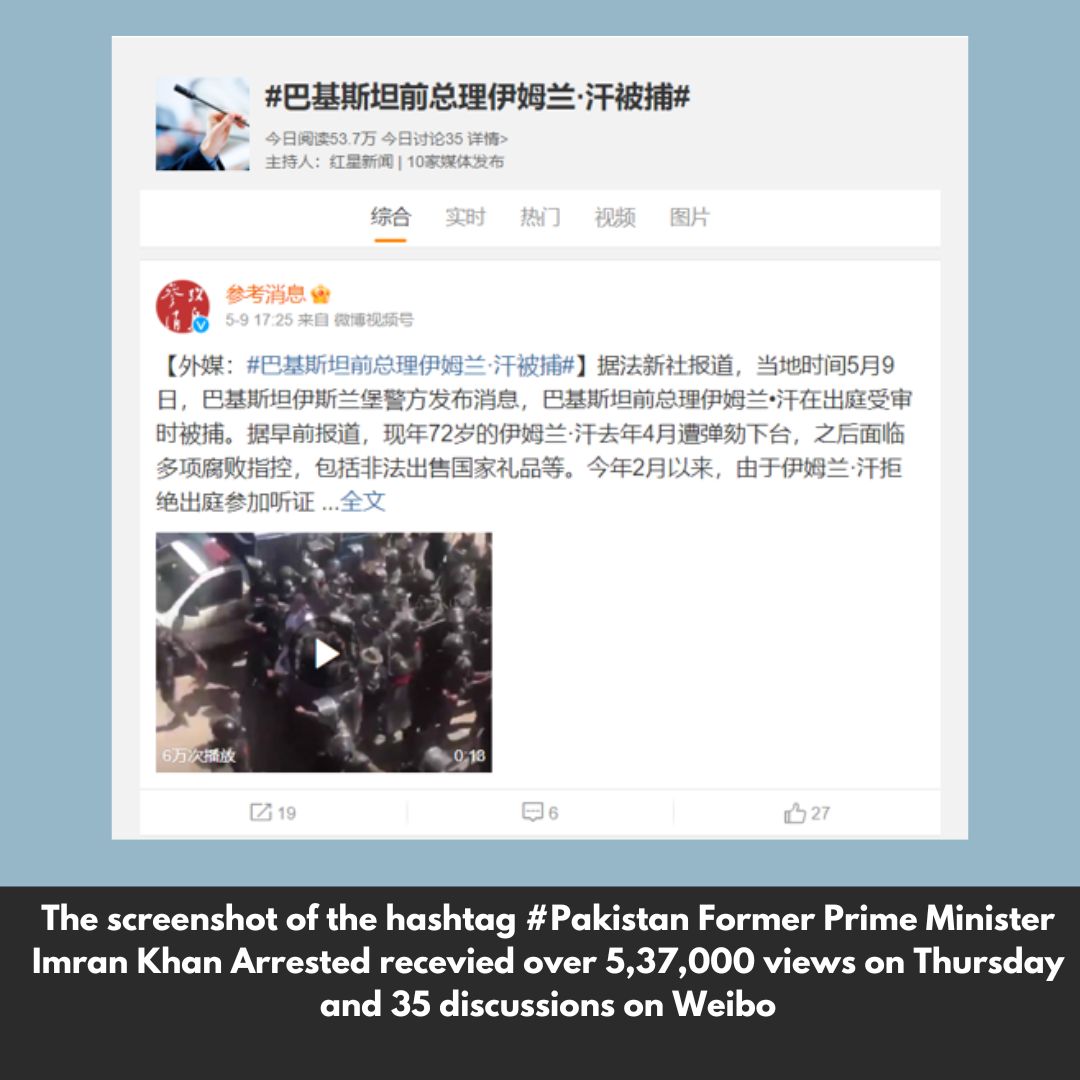 Many internet users have expressed concern about the future of "Batie", a term used to denote China's friendship with its 'iron brother' Pakistan. There has been overt support for Imran Khan, with some applauding him for ensuring the security of Chinese tourists in Pakistan and describing him as "a tough guy".
Many of those who commented on a post by the State-run Global Times either felt "sad" for Imran Khan or expressed "regret" over his arrest.
Some didn't seem to buy the official reason for Imran's arrest.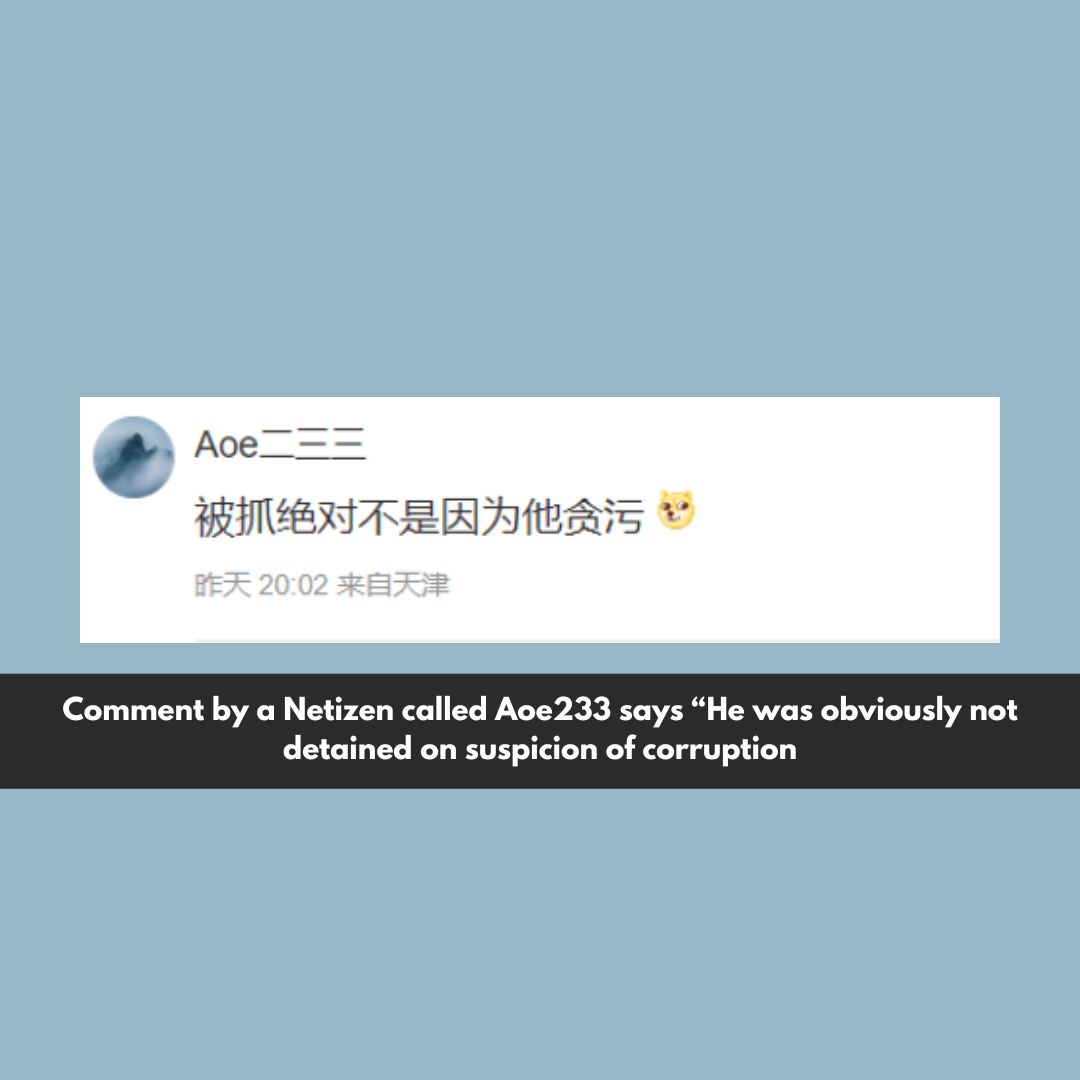 One comment by a netizen with 36,000 followers on Weibo put the blame squarely on the Pakistani government and the army. "The army and Imran are now at odds with one another, which is the source of the violence. In order to stop Imran Khan's PTI from calling early elections in Punjab, the Sharif government worked behind Imran's back."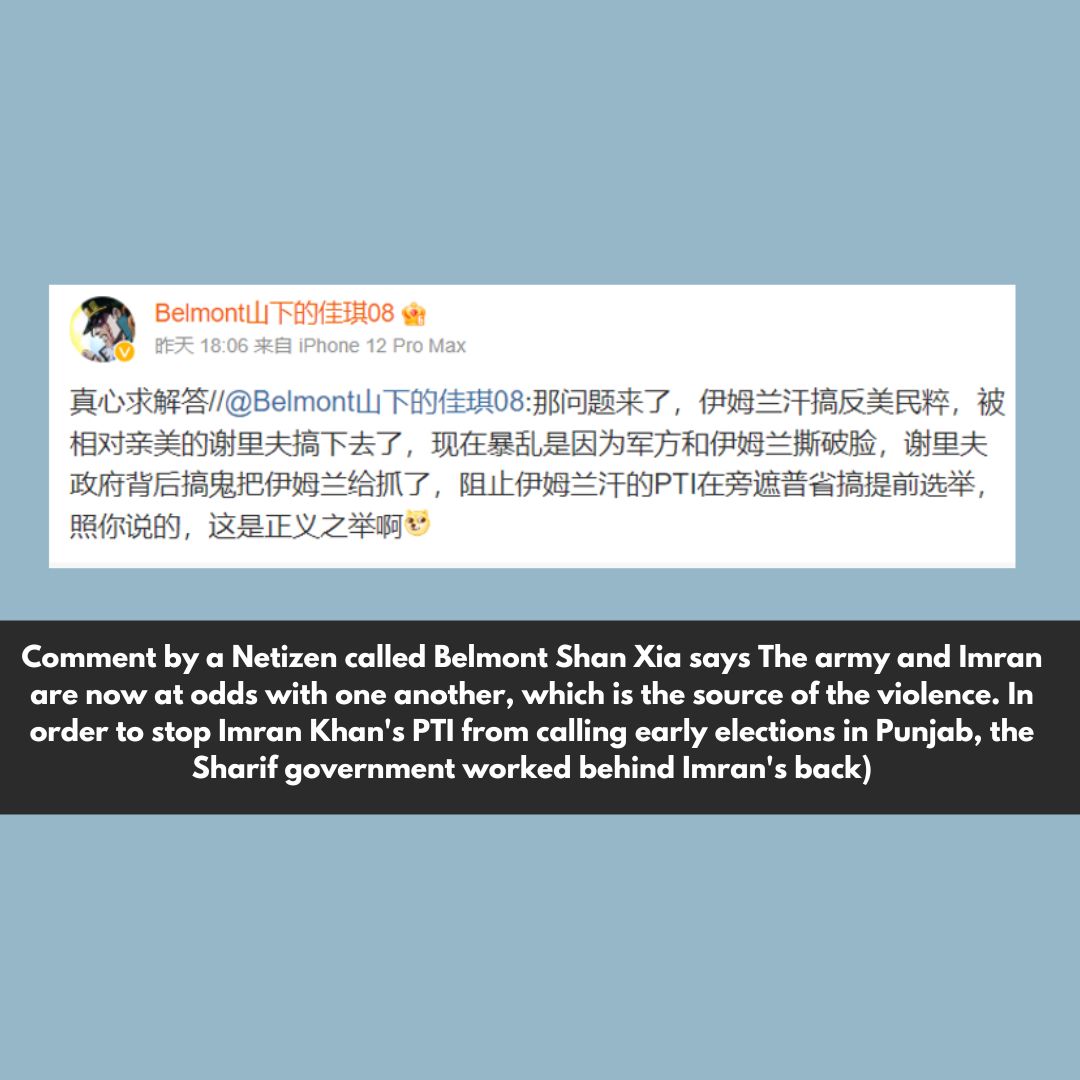 Many seem to think Imran Khan, who 'opposed' the United States, was friendlier to China compared to current Prime Minister Shehbaz Sharif, who is 'more interested in building relationships with the West'.
The fifty cent army, a phrase used for netizens paid to further the Communist Party narrative, was quick to reassure that the current crisis in Pakistan will not affect its relations with China.