China Faces Looming Debt Crisis As Bad Loans Pile Up Under BRI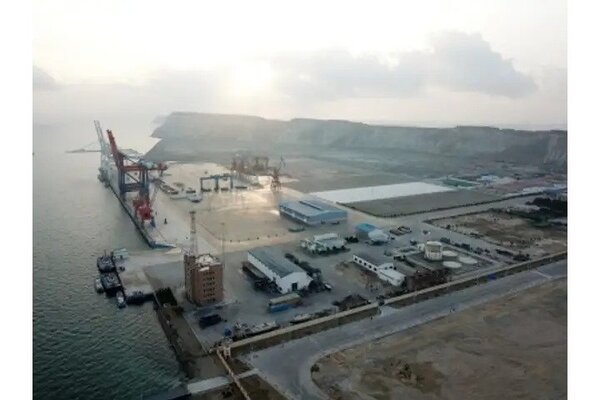 NEW DELHI: As Pakistan inches closer to a default amid uncertainty over the resumption of the International Monetary Fund's bailout package, worries for Beijing have risen. Several countries which have received loans from China under the Belt and Road Initiative have run into economic crises and have been unable to repay the debts. Last year Sri Lanka defaulted.
The Financial Times said that China's $1 trillion BRI infrastructure finance programme has been hit by spiralling bad loans, with more than $78 billion worth of borrowing turning sour over the past three years. China has also had to restructure part of the loans. Clearly, the returns on the investments have not been as expected.

"When you invest, you expect returns. In the case of BRI, you find most of the borrowers are today unable to repay, that is not a good situation to be in. Simply put, this shows that your investments have gone bad," an economist with a ratings agency said, adding that loans must be extended after critical viability analysis of business projects.
Countries including Egypt, Nigeria, Angola, Pakistan, the Republic of Congo, Zambia, Ghana, Algeria, and the Democratic Republic of Congo (DRC) among others have the highest Chinese debt.
Data website Statista noted that as of 2021, China had officially lent around $180 billion to low and middle-income countries, up from around $40 billion in 2010.
A sectoral decomposition of Chinese loans highlights that more than 65 per cent of its lending goes to infrastructure sectors such as energy, mining, construction, transport among others, a Carnegie study said, adding that in comparison, traditional lenders—mostly from Europe and North America as well as Japan in the OECD-Development Assistance Committee—focus more on social sectors like health, population, education, and humanitarian aid.
China's overall debt is difficult to assess as a large part of it is borne by the local governments and state owned enterprises. Forbes noted that the size of China's debt problem is truly staggering. "At last measure, debt of all sorts—public and private and in all sectors of the economy—amounted to the equivalent of $51.9 trillion, almost three times the size of China's economy as measured by the country's gross domestic product," it said.
As China's economic recovery in the post Covid phase remains uncertain with many countries looking to diversify supply chains, the going may not be easy for the dragon.
(This story appeared first on indianarrative.com)