'China An Epoch Defining Challenge, India Central To UK Foreign Policy Priorities'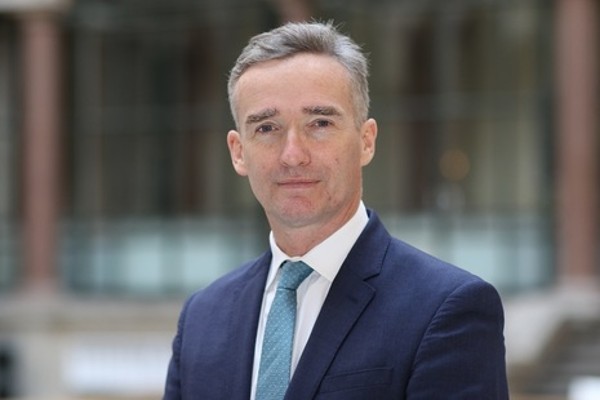 NEW DELHI: "In terms of geopolitical competition, India will be one of the most powerful countries in the world. India's role is crucial, in terms of the rise of the Indo-Pacific, and it is also one of the drivers of economic growth in the world today."
That was Alex Ellis, UK High Commissioner, underscoring India's "central role" in four priority areas for the British government: sharper geopolitical rivalries; the rise of the Indo-Pacific and India along with the role of China and the U.S. there; the speed of technological advances; and the need to achieve UN-developed Sustainable Development Goals.
He was speaking in Delhi in the context of the UK's Integrated Review Refresh 2023 (IR23), a document tabled in the British Parliament less than two months ago, which outlines security, defence, development and foreign policy priorities for the government.
He referred to Prime Minister Rishi Sunak's warning. that China posed an "epoch-defining challenge" to the international order, and described its behaviour in Hong Kong as "totally unacceptable." This coupled with Britain's desire for a free and open Indo-Pacific along with a gradual "reduction in trust" with regard to telecommunication infrastructure and 5G, emphasised the need for other suppliers, India being chief among them.
The British envoy's remarks on Hong Kong drew sharp condemnation from a Chinese diplomat in the audience who stated that Hong Kong was an internal affair for the people of China and that it was surprising to see China's rise being discussed at a forum for India-UK relations. Ellis retorted that China's "behaviour" had "global consequences" which ensured that its role would be discussed across the world today.
Ellis said his government saw Khalistani extremism as no different from other forms of extremism. In his first public remarks on recent incidents involving Khalistani sympathisers attacking the Indian high commission in London, he said what happened was "absolutely not okay" and that the UK joined India in condemning it. He added that the UK had a "broad toolkit" that it was using to prevent such incidents from happening.
"We recognise that extremism is a threat to both India and the UK and we in Britain have a very broad toolkit on how we deal with extremism which goes beyond cracking down on extremists. We are focussing on cracking down on disinformation and misinformation which took place in the aftermath of the March incident, when reports circulated that the internet had been cut in parts of Punjab. We have also made it a priority to shut down charities that are being used or funded by extremist groups," he said.
Calling for early resolution of the FTA negotiations, he said both countries were perfectly "capable of dealing with disagreements."
Asked as to how Britain viewed the recent IT raids on the BBC in India the British envoy said that "the British Broadcasting Corporation (BBC) is a globally respected institution and broadcaster whose news material I consume every day. Secondly, all organisations have to obey the law of India. BBC is talking to Indian authorities about that." One also had to bear in mind that "good friends can also disagree. I think that it is okay to disagree sometimes."