As SCO Foreign Ministers Meet In Goa, What To Expect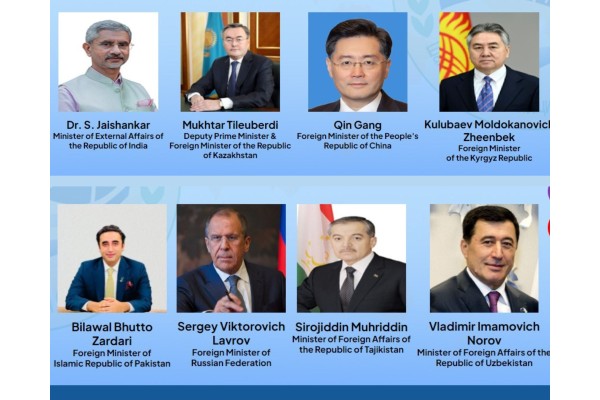 GOA: Sunny Goa will roll out the red carpet for eight SCO (Shanghai Cooperation Organisation) foreign ministers on Thursday, the opening round for a series of bilateral engagements involving the member states even as they debate larger Eurasian issues, Afghanistan and the war in Ukraine.
An India-Pakistan bilateral looks unlikely at this point given, as some diplomats point out, the many "successful failures" that have bedevilled this relationship. It appears even more unlikely when one looks at the state of Pakistan today, characterised by political deadlock, an ousted and, therefore, vengeful former prime minister and an army facing an unprecedented public backlash for political meddling.

But a Jaishankar-Qin Gang meeting is on the cards, one is told. India's external affairs minister and his Chinese counterpart met only recently at the G20 foreign ministers meeting in March and earlier in Beijing shortly after Qin took over from Wang Yi. The meeting is expected to go over President Xi Jinping's likely visit during the SCO heads of state summit in July.
Beyond that, both sides will probably reiterate their respective positions on their common frontier. As far as China is concerned, the border is "stable" and India needs to put it aside and focus on the larger relationship. Jaishankar says no way. China must restore status quo ante, meaning return its troops to positions before the Galwan clashes. Result: more deadlock with little chance of the bilateral relationship improving.
India may aim a few broadsides at the "Iron Brothers" without naming them, incidentally also ensuring that with high profile elections this year and the next, the Indian electorate is delivered the "right message".
The discord surrounding these high-profile bilateral issues cannot however obscure the point that the SCO is important for India in other respects. India got into it because of Afghanistan and Central Asia.
"India lacks resources of every kind to tackle Afghanistan," an academic noted, "the Americans are no longer there, our friendly Afghan allies are gone and the Taliban shows every sign of returning to the past."
China has worries too, he said, also Pakistan which is facing a backlash from the Taliban. The SCO provides a forum to talk regularly and at various levels, from national security adviser to foreign minister and defence minister.
The Goa meeting could see China pushing a peace plan for Ukraine. "This is what they have always done," said a former senior diplomat, "they take their proposals and ideas to various fora seeking acceptance. It will likely find resonance in the SCO, the question is whether India will support it."
Important to understand the context here: the SCO is meeting at a time when China is on a diplomatic offensive. Beijing has seen a number of high-profile foreign visitors and President Xi can be expected to push a raft of new ideas, such as the Global Development Initiative, the Global Security Initiative and the Global Civilization Initiative while keeping Ukraine at the centre.
"That being the case, China is unlikely to have much time for India," says the diplomat. "We are small fish."
But he added, "Watch the interplay between Russia and China to determine if the former is in the latter's pocket."
The other player to watch is Iran, which is likely to join the SCO as its newest member. After the peace deal with Saudi Arabia, Iran may finally be coming into its own, encouraged by China and Russia. Iran can also be expected to seek its own space in Central Asia, which it borders. This is where India was expected to take the lead many years ago, but failed to do so, perhaps because of lack of capacity.
——————————————————————————
Related stories:
Related videos: