In Vienna Jaishankar Signs Mobility Pact, Underscores Stand On Ukraine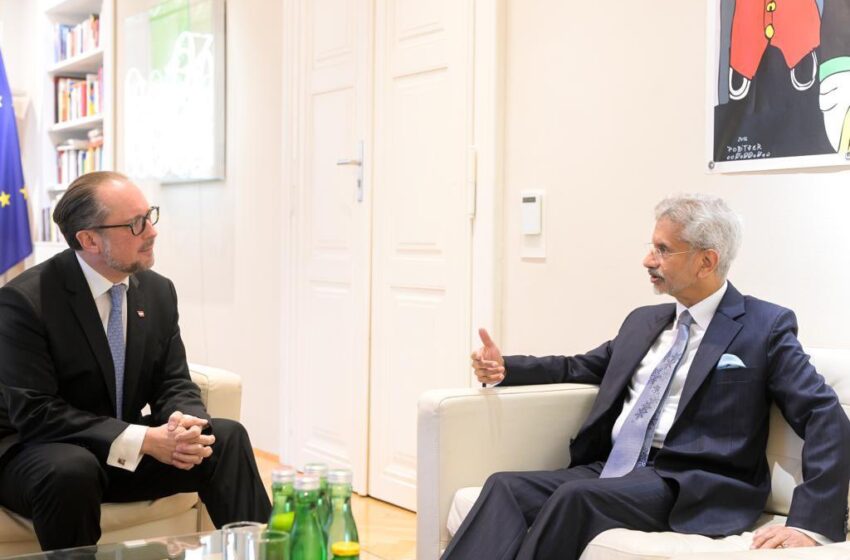 No Indian foreign minister has visited Austria in a quarter century if not more, not solely because that country ranks among the world's nuclear hawks and had opposed India's possession of nuclear weapons. But all that it seems, is in the past.
As External Affairs Minister S Jaishankar emphasised during his visit earlier this week, "We view Austria as a serious and consequential partner when it comes to bilateral cooperation. We have a trade turnover of approximately $2.5 bn. More than 150 Austrian companies are present in India. We would like both those numbers to grow."
The visit saw the signing of the mobility agreement that is expected to remove a growing irritant in the relationship, illegal migration of Indians to Austria. As Jaishankar noted: "It will enable demands for skills and talents to be synchronised with their availability. India is a strong votary of legal migration. Irregular movement not only enhances the vulnerability of the people involved but is inherently exploitative. We want a fair, legal and equal opportunity to demonstrate the contribution of Indian skills and talents."
During his Austria visit Jaishankar was also able to touch base with the Czechs and Slovaks, which according to Europe analyst at the ORF Shairee Malhotra, underscored "creative diplomacy". "It's important to remember that China 16+1 grouping has run into problems within the EU and most of these nations are looking to balance the relationship. In this regard India as a rising economy is important to them."
On the strategic side, "Vienna is also a good place for insight into the Ukraine war, and Jaishankar's conversations with the Austrian leadership, and his call on the chief of the International Atomic Energy Agency, would have provided such insight," said a senior diplomat in Delhi.
The visit also underscored the fact that India and the EU were now willing to put aside differences to work together on common issues of concern. "Today the EU and India are cognisant of divergences on Russia, but they are still willing to put that aside and cooperate on economic issues such as trade and strategic issues such as the Indo-Pacific. Such groupings pave the way for better diplomacy, better strategic compulsions and better outcomes," said Malhotra who pointed to the launch of the EU-India Trade and Technology Council this year.
According to a European Commission release, this strategic coordination mechanism will allow both partners to "tackle challenges at the nexus of trade, trusted technology and security, and thus deepen cooperation in these fields between the EU and India." Setting up such a council "will be the first for India with any of its partners and second for the European Union following the first one it has set up with the US."
Jaishankar's visit would have provided an opportunity to update his hosts on the India-EU FTA negotiations but both sides would have realised that the way forward would not be easy, given the EU's standards on labour and environment. Add to that the current mood in Brussels vis a vis India's refusal to condemn Russia and its continued purchases of Russian oil. But India is not alone in that regard, and the two have agreed to disagree.