Outrage Over Prophet Remarks Notwithstanding, Iran Wants To Do Business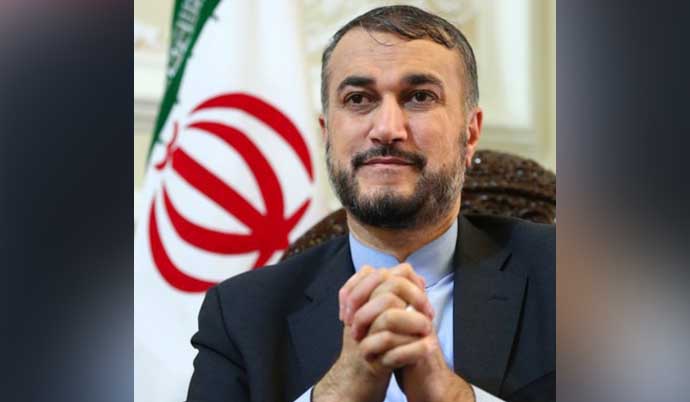 NEW DELHI: Iran's foreign minister Hossein Amir Abdollahian lands in Delhi later this evening, which suggests that outrage in Teheran over remarks on the Prophet Mohammad by BJP members is not being allowed to decide the course of the bilateral relationship. Iran has its reasons. It is facing censure with the IAEA board of governors likely to vote as early as Thursday, over Tehran not clarifying the presence of enriched uranium traces at three sites where some undisclosed nuclear activities were carried out. With nuclear talks stalled, Western impatience over what is seen as non-cooperation by Iran is growing.
Iran clearly hopes to get some support from India and also to do business. A little over one week ago, Iran's Ambassador Ali Chegeni told the Financial Express in an online interview that "exportation of Iran oil has never been disrupted and we are still selling our oil to customers. Indian companies either from the public or private sectors are also fully aware of Iran's capacities … and of course it is upon them to take forward the necessary steps."
He made another crucial statement. "Both countries have already built the Rupee-Rial mechanism to facilitate trade. We are trying to diversify our channels of payments and wish to extend and expand an existing mechanism to cover all goods and services including non-oil. Our officials at various levels are in touch."
Abdollahian is expected to touch upon a laundry list of other issues including the Chabahar port to the Zahedan railway line which is 70% complete, but Iran would like to finish it with India's help. Clearly financing is an issue and Ambassador Chegeni has complained about the credit line not being "fully realised."
India is expected to tread cautiously, given that it would not want to upset the Americans or the Europeans. But the frustration in Delhi is growing, a point which External Affairs Minister S Jaishankar gave voice to during the recent Bratislava Forum in Slovakia. Dismissing European concern over India buying Russian oil, he said: "If countries in Europe, in the West and America are so concerned, why don't they allow Iranian and Venezuelan oil to come into the market? They've squeezed every other source of oil we have and then say okay guys you must not go into the market and get the best deal for your people."
Abdollahian is expected to push Jaishankar to buy more oil and open up for trade in other goods that Iran has traditionally bought from India. The mechanisms are in place, but India may be wary of biting the bullet.