Economic Crisis, Pandemic And Explosions: Lebanon On A Powder Keg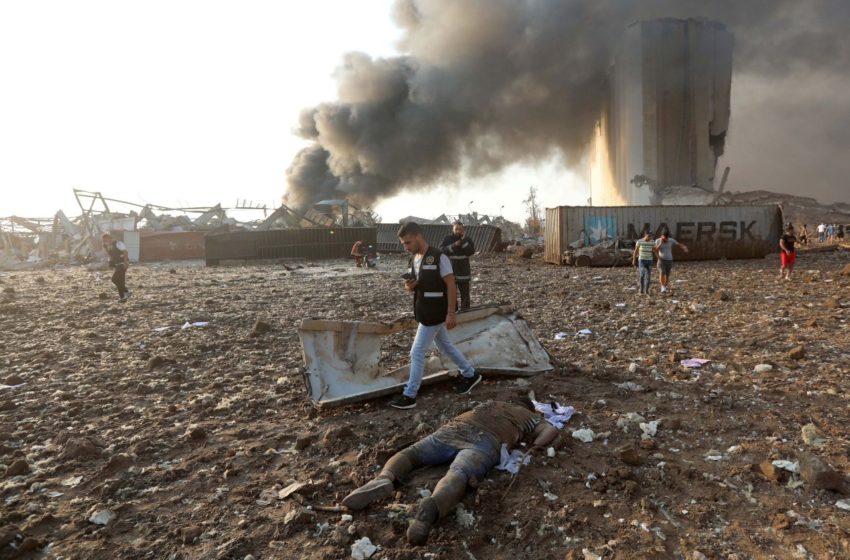 NEW DELHI: Lebanon is facing a disaster, said Prime Minister Hassan Diab, hours after the port area of capital Beirut was shaken by powerful explosions that reduced homes to rubble, littered streets with broken glass and debris, killed dozens and injured thousands besides being heard and felt in Cyprus 200 kilometres away.
Shortly after the deafening sounds and the tremors the residents felt, a huge plume of white smoke covered the city's skyline; the colour of the smoke then turned orange, suggesting a chemical link.

What caused the explosions isn't known yet but reports suggest it took place at a warehouse storing explosives. "It is unacceptable that a shipment of 2,750 tonnes of ammonium nitrate has been present for six years in a warehouse, without taking preventive measures and endangering the safety of citizens," the prime minister said.
U.S. President Donald Trump said he had spoken to his military chiefs who "seem to think it was an attack. It was a bomb of some kind".
The Lebanese PM has vowed to fix accountability, saying all those "responsible for this catastrophe will pay the price".
It comes at a difficult time for the country that faces an economic crisis. Its currency has seen a rapid decline in recent months, leading to rising prices of essential items. Last year, street protests fuelled by public discontent eventually saw a regime change.
The lockdown imposed earlier this year in the wake of the pandemic worsened the economic hardship as people were laid off, prices rose further and access to essentials became tougher for many people. The prime minister knows setting things in order will be tough. "Lebanon is going through… ordeal that could only be faced with national unity and solidarity among all Lebanese".
Add to it the ongoing tension between Israel and the Shia Islamist group, Hezbollah. Just before the blasts many Beirut residents said they saw planes overhead leading to speculation of a possible attack, the Associated Press reported. An Israeli official has denied any role of his country in the explosions. Israel has even offered humanitarian and medical aid.
Later this week, the Special Tribunal for Lebanon is slated to give its verdict in the trial of four men, all linked to Hezbollah, accused of the bombing that killed former Prime Minister Rafik al-Hariri, a Sunni Muslim, in 2005. The men were tried in absentia.
Describing the explosions as a 'tragic catastrophe' Hezbollah has called for national unity. A two-week state of emergency has been declared in Beirut but the scars will take long to heal as the country hurtles from one crisis to the next.