With Ukraine In Mind, President Biden Seeks More Backing From Modi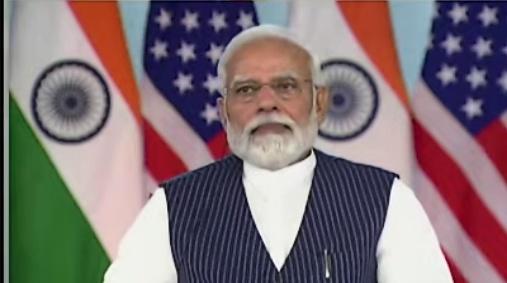 NEW DELHI: "India and the US are natural partners," Prime Minister Modi told US President Biden in initial remarks during their virtual meeting late on Monday night. He thanked Biden for initiating the meeting, underscoring that their talks would add substance to the 2+2 dialogue between the two countries foreign and defence ministers in Washington DC.
"Our talks today are taking place at a time when the situation in Ukraine remains very worrying," Modi acknowledged, adding that India hopes that ongoing talks between Russia and Ukraine will pave the way for peace. Speaking about the "worrying" reports of the killing of innocent civilians in Bucha, he said India has immediately "condemned it and demanded a fair investigation" into the incident.
"I have spoken with the Presidents of both Ukraine and Russia over the phone, several times. I not only appealed to them for peace but also suggested to President Putin that he hold direct talks with the Ukrainian President. We have also had detailed discussions on Ukraine, internally in our Parliament," the prime minister said.
Biden was blunt about Ukraine: "The people in Ukraine are suffering a horrific assault, including the tragic shelling in a train station last week that killed dozens of innocent children and women and civilians attempting to flee the violence. The United States and India are going to continue our close consultation on how to manage the destabilising effects of this Russian war," he said hinting that Ukraine was a priority for his administration and was looking forward to India's support.
The White House said their meeting would "discuss cooperation on a range of issues including ending the COVID-19 pandemic, countering the climate crisis, strengthening the global economy, and upholding a free, open, rules-based international order to bolster security, democracy, and prosperity in the Indo-Pacific."
The key to the meeting was however Ukraine as the White House statement noted. "President Biden will continue our close consultations on the consequences of Russia's brutal war against Ukraine and mitigating its destabilizing impact on global food supply and commodity markets." Interestingly though the India statement made no mention of Ukraine.