Quad Not A Closed Shop, Key Provider Of Global Public Goods: Shivshankar Menon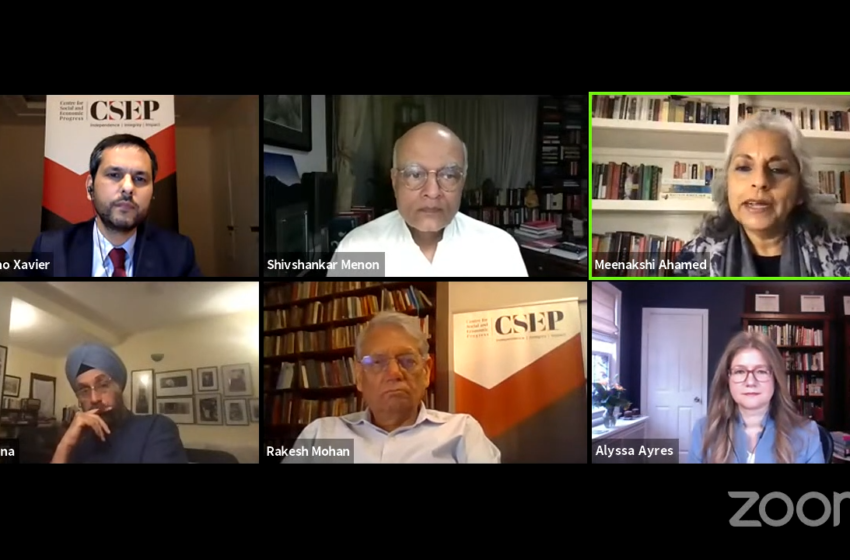 The first high level US-China meeting kicks off later this week in Anchorage, Alaska. Participants at a webinar in Delhi shared some ideas as to what direction the meeting could take, given that it is being held just after the first summit of Quad heads of government.
Former foreign secretary and National Security Advisor Shivshankar Menon said "I think the Chinese are going to say the normal things that it is an 'Asian Nato.' But if they sat down seriously and thought about it, they would realise that it would serve everyone's interests that it is for the common public good. That is up to the Chinese, whether they choose to be rational or sensible or whether they choose to be wolf warriors."
Asked how he viewed the role of the Quad going forward Menon added. "I think one must realise that the Quad is not a closed shop, it's open, it's willing to work with others and it's a key provider of global public goods. The Quad's main role is a free and open Indian-Pacific but it is doing things on economy, health and climate change which is in everyone's interests. I think it shouldn't tie itself down and it should also work with everybody else who is willing to work with it."
While the Quad's role may indeed be benevolent, other participants were quick to point out that concerns over China had played a strong part in bringing the US and India closer together, a concern that dated back to the late 1990s. However, there remained irritants. Differing perceptions, traditional policy stances and the lack of understanding and dialogue has ensured that there remained a "communication gap."
Alyssa Ayres, South Asia scholar at the Council on Foreign Relations pointed to an underlying problem, "The US traditionally views its partners through alliances and India though a 'close partner' was not seen as an ally from the US perspective. This led to communication gaps because unlike other older alliances such as Europe there were no standing and formalised mechanisms for dialogue between the US and India."
Ayres added that this changed relatively recently with the nuclear deal where both countries had to look at their domestic laws. But this change only got formalised in 2010 when a standing mechanism for dialogue was established. "The credit for this must go to Hillary Clinton when she was Secretary of State in 2010. This was when we saw a ramping up of dialogue in 40 different areas which ranged from security to science and technology, cyber security and even space. That was truly when India and the US first began to understand each other's concerns and that a formalised window for dialogue was put in place."
This understanding had also increased during the Trump administration, but the communication gap remains. While participants claim common concerns on China has prompted the rise in security and defence co-operation, other irritants namely on the trade and economic front have persisted.
Former ambassador to the US Navtej Sarna says, "While we increased co-operation in the defence sector, issues like trade became a sticking point especially during the Trump administration. Given the primacy that Trump gave to trade this brought up what were less essential issues to the spotlight – the tariffs on Harley Davidsons being one of them. These became a sticking point which had serious consequences such as the removal of GSP. If we are not careful more such less important issues can come up to affect the relationship going forward."