After Biden's Call To Modi, Corporate America Gets Cracking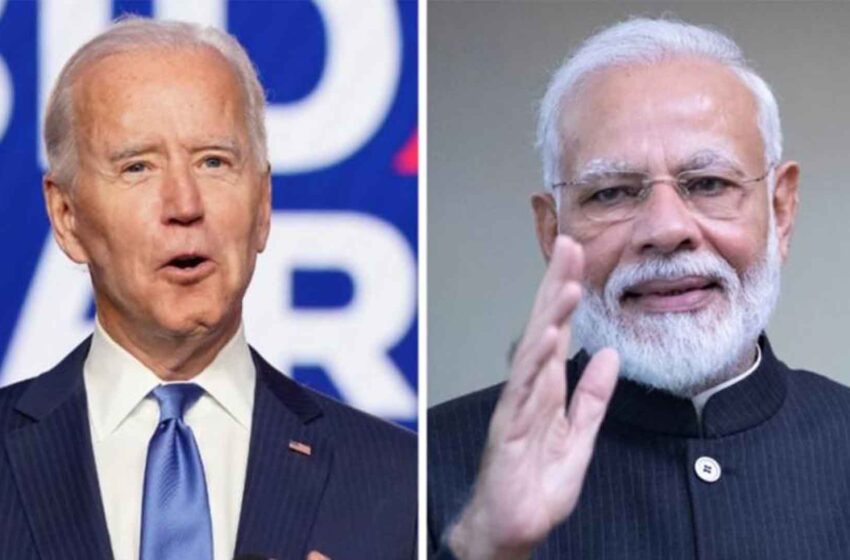 NEW DELHI: U.S. President Joe Biden's call to Prime Minister Narendra Modi has set in motion a massive mobilization drive, albeit delayed, to extend a helping hand to India that's going through a deadly second surge of Covid-19. Secretary of State Antony Blinken virtually met over 130 U.S. CEOs on Monday to discuss how to leverage the private sector's capability to channelize relief into India.
Among the attendees were members of the U.S. Chamber of Commerce and the U.S.-India Business Council. Corporate bigwigs such as Google, IBM, JP Morgan, FedEx, Walmart, Coke, J&J, Pfizer know how crucial it is for India—among one of their biggest markets, if not the biggest—to get back on its feet again.
While the U.S. Army and the State department are coordinating the aid to be dispatched, airlines such as UPS, United and Delta have volunteered to deliver the shipments. Amazon is coordinating distribution of ventilators.
Extra stock of oxygen equipment is being diverted from war field hospitals to India. The U.S. is also sending several military mobile hospitals for ICUs. Google is helping India with tracking Covid. Lockheed Martin is sending helicopters and cargo flights to move equipment to small towns in India. Many firms have offered their empty offices in India to be used as vaccination centres.
U.S.-India Strategic Partnership Forum, a non-profit, has placed orders for 100,000 portable oxygen concentrators for use at home and hospitals to be shipped to India immediately. It's in touch with manufacturers in the U.S., Mexico, Malaysia and China. USISPF is working with member companies and NGO partners to set up vaccination and medical centres on corporate campuses in India. Attempts are being made to ship ISO containers that will help transport oxygen within India. Besides, shipments of ICU beds, Covid-test kits, N-95 masks and other medical equipment are expected to arrive in India beginning tomorrow.
The United States has also sought to clear the air over the Defense Production Act (DPA) that has been blamed for the ban over export of raw materials for making Covid vaccines.
"DPA doesn't even mean a "de facto" ban. Companies are able to export. In fact, companies that supply our vaccine manufacturing export their product all across the world. We are just one "client" of the raw material companies. We diverted our pending orders of vaccine filters to India's vaccine manufacturing effort. This will help India make more vaccine. And it's only one effort among many to help their COVID 19 response," tweeted Tim Manning, the White House Covid-19 Supply Coordinator.