Kim Yo-jong: North Korea's Heir Apparent?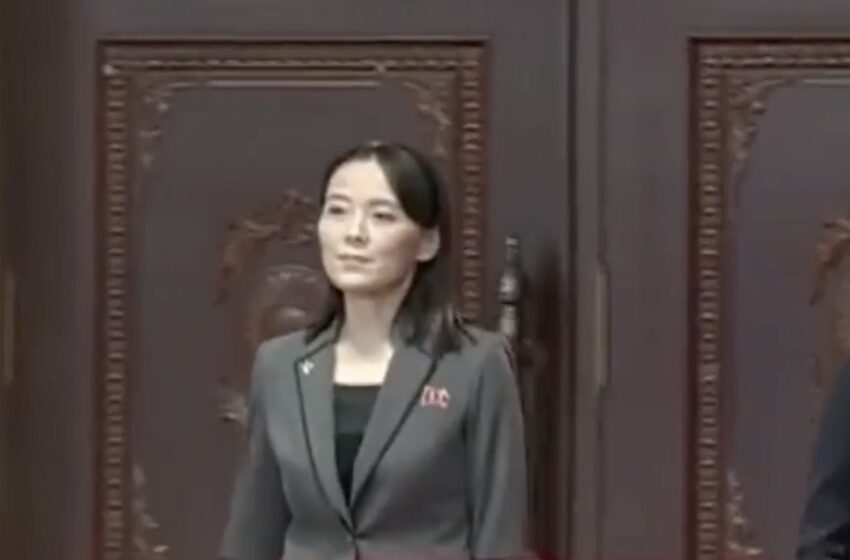 NEW DELHI: At 32, she's already North Korea's most powerful woman, breaking into the nation's male-dominated political bastion. Now, Kim Yo-jong may have been made the de facto No. 2 by her brother and North Korean supreme leader Kim Jong-un, if South Korea's intelligence agency is to be believed.
All this after South Korea's largest English daily 'The Korea Herald' quoted Chang Song-Min, an aide of the late South Korean president Kim Dae Jung as saying that Yo-jong is set to take over the reins as her brother is in 'coma' though his "life has not ended".
"A complete succession structure has not been formed, so Kim Yo-jong is being brought to the fore as the vacuum cannot be maintained for a prolonged period," Chang was quoted as saying.
Yo-jong is currently the first vice director of the United Front Department of the Workers' Party of Korea, she was promoted to the party's politburo in 2017. That's a quick rise in a country where politics is hte exclusive preserve of men.
She shot to international limelight in 2018 by being the first member of North Korea's ruling family to travel to South Korea, when she was part of a delegation to the winter Olympics in which the two Koreas sent a joint team. That same year, the U.S. added her name to the list of sanctioned North Korean officials for human rights abuse.
Ever since, she has been actively engaged in shaping the Hermit Kingdom's diplomacy and foreign policies, a significant part of that being maintaining her brother's public image. Often seen at public events attended by her brother, Yo-jong is conscious enough to keep a distance so as not to take the spotlight off him.
If she was seen during the inter-Korean summit in 2018, her presence at Singapore and Hanoi during the two summits between her brother and U.S. President Donald Trump didn't go unnoticed.
Earlier this year, when Kim Jong-un's unusual disappearance from public events sparked rumours about his health, she stepped into the breach. Incidentally, she is reportedly married to the son of Choe Ryong-Hae, who is designated Jong-Un's official Number 2.
She's seen as tough. In June this year, a liaison office built on the North Korean side of the border with the South was blown up on her direction as a retaliatory measure, as anti-North leaflets attached to balloons went across from the South.
Of course, all this analysis would amount to nothing if Kim Jong-un makes a sudden and dramatic reappearance as he has done in the past.