Govt Pulls Up Twitter After StratNews Global Points Out Location Blunder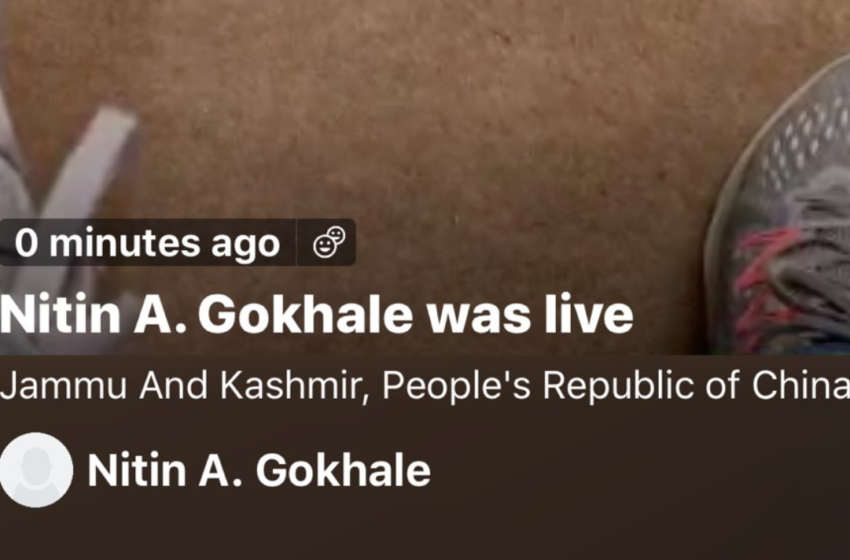 NEW DELHI: Five days after StratNews Global pointed out erroneous geo-tagging by Twitter to show Ladakh's capital Leh as part of China, the Government of India has warned the social networking platform that this is unacceptable.
In a stern letter to Twitter CEO Jack Dorsey, Ajay Sawhney, Secretary, Ministry of Electronics and IT, conveyed the government's strong disapproval over misrepresentation of the map of India.
On October 18, StratNews Global Editor-in-Chief Nitin A. Gokhale, who did a live broadcast from Leh's 'Hall of Fame', discovered that the location was shown on Twitter as "Jammu & Kashmir, People's Republic of China". The same location was displayed when another live broadcast was done from the Leh airport, after which Gokhale had tweeted, drawing the attention of the Centre towards this gaffe by Twitter.
When StratNews Global approached Twitter, this was the response it got the next day: "We became aware of this technical issue on Sunday, and understand and respect the sensitivities around it. The teams have worked swiftly to investigate and resolve the concerned geotag issue."
Asking Twitter to respect the sensitivities of Indian citizens, Sawhney said "any attempt by Twitter to disrespect sovereignty and integrity of India, which is also reflected by the maps, is totally unacceptable. The same is also unlawful".
Such attempts not only brings disrepute to Twitter but also raises questions about its neutrality and fairness as an intermediary, the Centre's letter said.