Understanding The World's Second-Largest Continent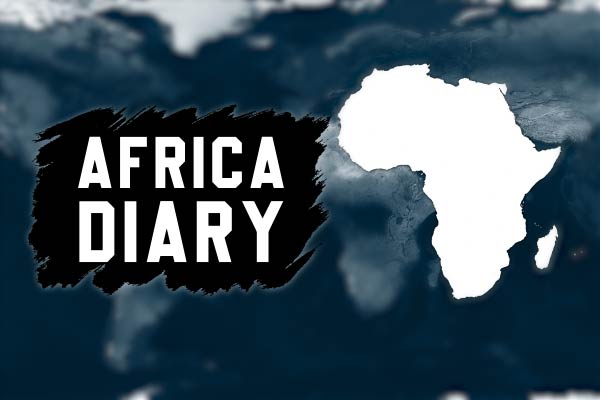 ANC Accuses Israeli Mission in South Africa Of 'Arrogance' And 'Unwillingness' To Engage On Israel-Hamas Conflict
ANC deputy secretary general Nomvula Mokonyane has accused the Israeli embassy in South Africa of "arrogance" and "unwillingness" to engage about the latest conflict between Hamas and Israel. She also called out the "inconsistencies" in how the world's superpowers have reacted to the war. The ANC led government has called for an immediate ceasefire and peace after Hamas launched a surprise attack on Saturday, firing about 5,000 rockets into Israel as part of "Operation al-Aqsa Flood". Mokonyane said that the ANC has made several attempts to engage with the Israeli government in South Africa. She said that the ANC's stance against "apartheid Israel" did not mean that the ANC was "anti-Jew". "We are open to engage with the Israeli government and with everyone and anyone. It's just that we have an arrogant embassy and leadership of Israel in South Africa that never wants to engage with the African National Congress, that never wants to engage with a civil society in South Africa to an extent where they will get the police to come and stop people from submitting a memorandum."

Source: Mail and Guardian
Egypt Refuses Foreigners Passage From Gaza Except As Part Of Aid Agreement
Egyptian authorities have refused the passage of foreign residents of Gaza through the Rafah crossing, except as part of a foreign aid delivery agreement, Al-Qahera News TV reported, citing informed sources. Egypt has previously stipulated that humanitarian aid must enter through the Rafah crossing before facilitating the exit of dual nationals from Gaza, urged by Israel. Egyptian authorities also requested that the US commit to the entry of humanitarian aid without Israeli tampering. Cairo had also insisted on an Israeli-approved humanitarian truce several hours before the passage of any nationals via the Rafah crossing. Witnesses reported that foreign nationals waited for several hours at the crossing without any response from the Egyptian authorities. Over 500 Americans and other foreign nationals, including UN personnel, NGO workers, and journalists, are trapped in Gaza due to the closure of border crossings with Israel and Egypt, according to an Axios report published on Thursday.
Source: Al-Ahram
Niger Ups Pressure On UN To Vacate The Country
Niger's military leaders have ordered the United Nations coordinator to leave the country within 72 hours, blaming the world body for hindering international recognition of the post-coup regime. The expulsion order comes a day after the United States cut off more than $500 million in assistance to Niger and as France begins withdrawing its troops after they were also ordered out. The Nigerien foreign ministry said in a statement that the government was expelling Louise Aubin, the UN's resident and humanitarian coordinator, instructing her "to take all necessary measures to leave Niamey within 72 hours". UN Secretary-General Antonio Guterres deeply regretted the order, his spokesperson Stephane Dujarric said, confirming that Aubin had been given 72 hours to leave. Dujarric said the decision would disrupt the world body's work in Niger but reiterated "the unwavering commitment of the UN to stay and deliver for the people in Niger through continued humanitarian operations". Aubin, a Canadian, was appointed to the job in January 2021.
Source: North Africa Journal
US Embassy In Kenya Issues Terror Alert
The US Embassy in Kenya has issued a terror alert in Nairobi, warning Americans to review their personal security plans. In a statement published on its official website on Friday 13, 2023, the embassy said there are high risks of terrorism activities targeting areas frequented by foreigners and tourists in Nairobi and elsewhere in Kenya. "Locations frequented by US citizens and other foreigners and tourists in Nairobi and elsewhere in Kenya continue to be attractive targets to terrorists planning to conduct potentially imminent attacks," the embassy said. As a precaution, the US Embassy asked citizens to be vigilant at locations frequented by tourists or foreigners and review their personal security plans.
Source: The East African
UN Peacekeepers Suspended Over Sexual Misconduct in Congo
The United Nations peacekeeping mission in DR Congo (MONUSCO) says it took "immediate and robust action" in response to reports of sexual misconduct by its troops. In a statement on Wednesday, October 11, MONUSCO said it put in place measures to ensure a "zero-tolerance policy. "These initial measures include suspension from duty, detention, and confinement to quarters of concerned peacekeepers pending receipt of additional information on the allegations, including through the conduct of a full-fledged investigation," the statement reads in part. Though the statement did not provide information about the personnel accused of sexual exploitation, media reports say at least eight peacekeepers were suspended and detained. The eight peacekeepers reportedly from South Africa were detained in the city of Beni in North Kivu province after being caught with prostitutes at an unauthorized bar after curfew, said an anonymous UN official who was not authorized to speak about the matter.
Source: All Africa
Opposition Candidates Protest 'Institutional Coup' In Madagascar
In Madagascar, proponents of a coalition consisting of 11 opposition contenders in the presidential election came together for a protest in Antananarivo, while supporters of incumbent president and candidate Andry Rajoelina assembled to show their support for him. "We are here to support candidate Rajoelina, who is number 3. I support him because he has built a lot of infrastructure. And on top of that, they care about young people and the most disadvantaged." The Malagasy opposition, which has been protesting for over two weeks against what they have dubbed an institutional coup d'état ahead of next month's presidential election, vowed to keep up the pressure in the streets. The High Constitutional Court had rejected three appeals calling for Rajoelina's candidacy to be invalidated for not having Malagasy nationality, whom according to June press reports had become a naturalized French citizen in 2014.
Source: Africa News