Understanding The World's Second-Largest Continent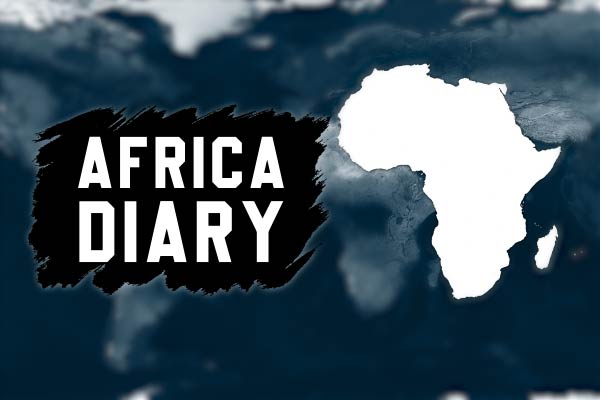 Military Takeover 'Lesser Evil', Gabon's New PM Ndong Sima Tells UN
Gabon's military-installed prime minister on Friday defended the takeover before the United Nations as a "lesser evil," saying the intervention prevented bloodshed. Military leaders on August 30 overthrew Ali Bongo Ondimba, whose family has ruled the oil-rich Central African state for more than half a century, just as he was proclaimed the winner of another term. The military-installed Raymond Ndong Sima, who had run against Bongo in the latest election as a transitional prime minister. Representing Gabon before the United Nations, Ndong Sima promised that he would announce next week, steps toward holding new elections.

Source: The East African
Burkina Faso's Parliament Approves Sending Troops to Niger
The Burkinabe parliament gave the go-ahead for Captain Ibrahim Traore to send troops to neighbouring Niger in response to a potential foreign military intervention to reinstate ousted leader Mohamed Bazou. Burkina Faso, Mali, and Niger – all under military rule and struggling to contain insurgents – have signed a pact to help against any rebellion or external aggression, particularly by the Economic Community of West African States (Ecowas). These nations have seen their relations with neighbours and international partners strained following the coups. "Any attack on the sovereignty and territorial integrity of one or more contracted parties will be considered an aggression against the other parties," according to the charter of the pact, known as the Alliance of Sahel States (AES).
Source: All Africa
Political Movement Claims Ongoing War Could Lead To Sudan's Partition
The warning by the civilian political movement, the Forces for Freedom and Change (FFC), that the formation of rival governments by warring militia groups could lead to Sudan's partition, should push regional leaders and the wider international community to redouble efforts to broker a ceasefire. Last week, Mohamed Hamdan Dagalo 'Hemeti', leader of the Rapid Support Forces (RSF), threatened to set up a governing authority in areas under the control of his forces. In response, the FFC – which was at the heart of the transitional government formed after the ousting of President Omer el Beshir in 2019 following a wave of public protest – said in a statement that threats by both sides to form a government were "an extremely dangerous issue that will result in the partition and division of the country" and could lead to a "comprehensive civil war."
Source: Africa Confidential
Mozambique-US Seek To Deepen Defence, Security Ties
Mozambican President Filipe Jacinto Nyusi was welcomed Friday by the US Secretary of Defence Lloyd Austin to discuss the nations' bilateral defence relationship and security cooperation. Since 2017, Mozambique's northernmost province of Cabo Delgado, has been the scene of a conflict between authorities and radicalized fighters which the US believes are linked to ISIS. Austin expressed a commitment to work together with Mozambique "to eliminate the causes of conflict and to expand security in the region." President Filipe Nyusi and Lloyd J. Austin III, who met at the Pentagon, also exchanged views on domain awareness and strengthening maritime security.
Source: Africa News
Central African Republic: Former President Sentenced to Life Imprisonment for Rebellion
In a landmark ruling, the Central African Republic (CAR) has sentenced former president François Bozizé to life imprisonment for his involvement in rebellion. Bozizé, who came to power in 2003 through a coup d'état and was subsequently overthrown by rebels a decade later, was tried in absentia along with two of his sons and 20 other co-accused. Bozizé, who currently resides in Uganda, was found guilty of rebellion, a charge stemming from his alleged involvement in a series of armed attacks aimed at overthrowing the government. His conviction also carries an additional sentence of forced labour. Analysts say the verdict, handed down by the Special Criminal Court (SCC), marks a significant step towards justice and accountability in the war-torn country. "This trial is a crucial moment for the Central African Republic and its people," said Marie-Madeleine Mborantsuo, the president of the SCC. "It demonstrates our commitment to upholding justice and ensuring that those responsible for crimes against the nation and its people are held accountable."
Source: African Boulevard
Niger Junta Creates Anti-Corruption Commission
The military regime in Niger that seized power in a coup said late Wednesday it has created an anti-corruption commission to recover public assets. Niger's military took power on July 26, toppling democratically elected president Mohamed Bazoum. The military chiefs say they plan for a three-year transition period to restore constitutional order. The new commission's main aim will be "the recovery of all public assets illegally acquired or misappropriated," Colonel Major Amadou Abdramane said in a televised address announcing the creation of the commission. Corruption was one of the reasons the military cited for its coup.
Source: North Africa Journal